Blizzard cancelled a StarCraft first-person shooter after two years of development, sources tell Kotaku.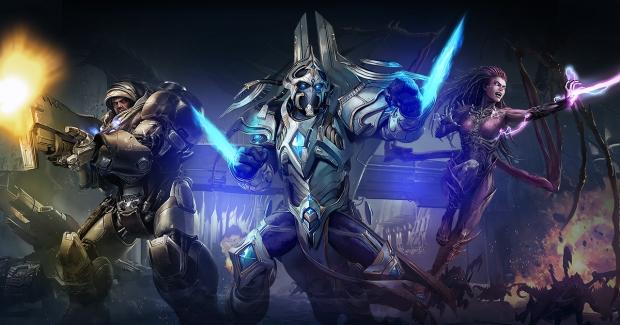 As Activision-Blizzard re-focuses on established franchises, Blizzard's big wave of new games has been pared back. Back in 2017, then-Blizzard President Mike Morhaime said the company's pipeline was "in a better position than ever before in our history." New IPs were in development alongside big ambitious projects. But most of those games may not ever come out, including the now-cancelled StarCraft FPS.
In 2016, Blizzard confirmed it was ramping up development on a next-generation FPS, which we now know was based in the StarCraft universe. Sources tell Kotaku that Blizzard cancelled the StarCraft shooter so it could accelerate development on a sequel to the monumentally successful Overwatch. Considerable progress had been made on the FPS before it was canned, sources say.
The game would've essentially been Terran vs Zergs: The Shooter and pushed the series outside its RTS confines and into the modern age. The last bit of StarCraft content came in 2016 with StarCraft II's Nova Covert Ops DLC.
This cancellation comes at an interesting time for the company.
Activision-Blizzard is currently in the midst of a substantial business restructuring. The games titan no longer cares exclusively about making games, but its four-pronged plan includes esports, mobile titles, monetization, and extending games well past their original release dates. The company's recent earnings shows signs of hitting a monetization ceiling and cancelling a marquee game could be a costly mistake.
Blizzard recently fired 800 non game-dev staff to re-invest funds into games development, particularly in its biggest franchises like Call of Duty, Overwatch, and Diablo. The company plans to increase developer headcount by 20%, but not all of these workers will strictly develop games. Many of them will focus on monetization, engagement, and service elements of specific titles.
If the StarCraft shooter had released, it'd likely feature microtransactions, PVE, PVP and other engagement hooks that Blizzard is notorious for.
This year's Blizzcon event could Blizzard's biggest in recent memory. The games-maker is expected to announce huge titles like Overwatch 2 and Diablo IV, the latter of which has been rebooted several times and should be ready for a reveal this year.