Activision-Blizzard is ramping up to make new games and services, and will recruit more developers to fill in this robust pipeline.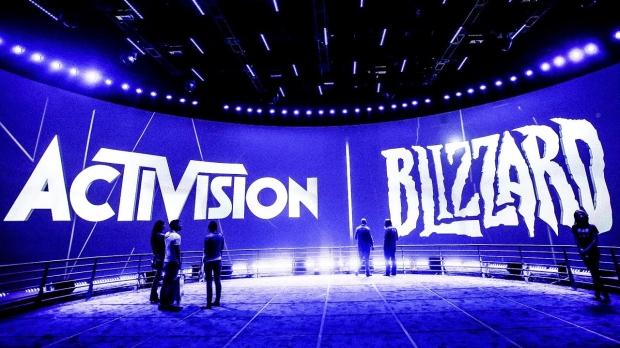 Right now Blizzard is working on more new projects than it ever has. After not releasing a new product for years, the studio plans to release a fusillade of new games and content throughout the next year or so. This expansive roadmap includes Diablo IV, possibly a new IP, and mobile ports followed up by expanded updates for existing titles. To bring this new robust pipeline to fruition, the billion-dollar Activision-Blizzard duo are increasing development headcount by 20%.
A few months ago the company fired 800 non-game developers in a big restructuring move. The new business plan sees the publisher focusing strongly on existing, wholly-owned IPs (meaning more sequels are on the way) along with monetization and services.
In fact, making new games is only one-fourth of Activision's plan. The other three pillars are centered around the billion-dollar realms of engagement, esports, live services, and mobile ports.
The restructuring plan is a way for Activision-Blizzard to move money around. Instead of paying those 800 employees in divisions like marketing and publishing, it'll invest the salaries from the redundant positions back into game development. The plan was to fire 8% of staff to glean 20% more revenues for making new games and the services that power them.
Starting in Q1'19, the plan is starting to coalesce.
"Now a critical step to realizing its growth opportunities is reinforcing our product pipeline. Now, as I discussed last quarter, we are growing our aggregate developer head count on Call of Duty, Candy Crush, Warcraft, Hearthstone, Overwatch, and Diablo by 20% this year to accelerate the delivery of content in our pipeline and give our communities more opportunities to engage," Activision-Blizzard Chief Operating Officer Coddy Johnson said in a recent Q1 earnings call.
We should see more big-name developers jump onto Blizzard projects in the coming weeks and months. Cyberpunk 2077 creative director Sebastian Stepien may be working on one such game.
"To share some of the detail of the work underway, we're organizing the expanded development teams to better support the delivery of both upfront content and live operations with more talent working on getting the games in our pipeline out to our communities, and also more resources dedicated to following up with the volume and the quality evening game content that gaming communities increasingly expect."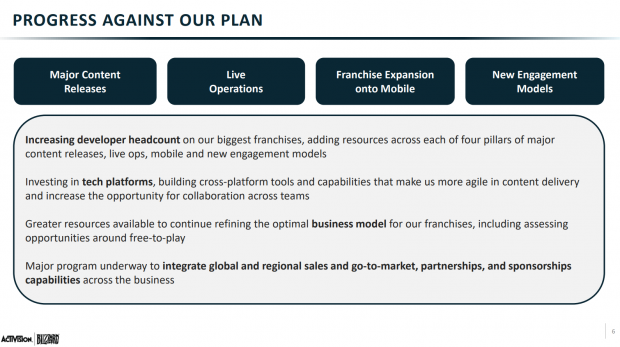 But these new developers won't just be making premium games. They'll also be designing live service hooks, monetization methods, engagement structures, and the much-dreaded mobile ports. Activision-Blizzard is keen on turning most of its biggest IPs into free-to-play mobile games, and after Call of Duty and Diablo, Warcraft is up next.
It's exciting that Blizzard is ramping up for big new games. The emphasis on live services, though, has tampered that excitement and reminds us how the company makes most of its money: from microtransactions, subscriptions, and other online-based tactics.