To no one's surprise, Activision's main goal in the games industry is to make money. But how it goes about raking in those billions has caused lots of scrutiny from gamers and critics alike. Tactics like lootboxes, free-to-play monetization, and other microtransaction schemes are hallmarks of its business, and this trend isn't about to change any time soon.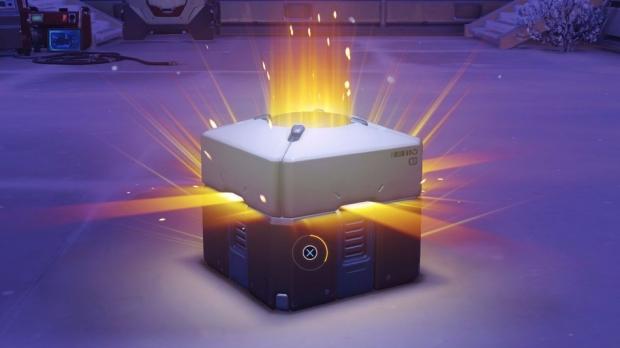 While scouting Activision's latest SEC Filing I found something quite interesting. In one section the company outlines its overall vision and the pillars of its business, and none of them are too exciting. Making big new games is only a small part of Activision-Blizzard's plans--the bulk of it revolves around monetizing them.
Blizzard is indeed working on a bunch of new projects but these games are basically built around live service earnings via microtransactions and monetization rather than the other way around.
So what is Activision's overall vision? It's a three-pronged strategy built on accessibility (more F2P smartphone games nobody really asked for), engagement via expansive content that often feels cut out of the main game to be artificially sold or released post-launch, and opening up new ways for player spending via optional microtransactions that "fund" development of new maps, characters, and content.
"Our strategy is ultimately aimed at creating shareholder value and enhancing return," the publisher says in the filings.
Activision's vision, as explained in their own words:
Expanding audience reach. Building on our strong established franchises and creating new franchises through compelling new content is at the core of our business. We endeavor to reach as many consumers as possible either through: (1) the purchase of our content and services; (2) engagement in our free to-play games, which allow consumers to play games with no up-front cost but provide for player investment through sales of downloadable content or via microtransactions; or (3) engagement in other types of media based on our franchises, such as esports and film and television content.

Driving deep consumer engagement. Our high-quality entertainment content not only expands our audience reach, but it also drives deep engagement with our franchises. We design our games, as well as related media, to provide a depth of content that keeps consumers engaged for a long period of time following a game's release, delivering more value to our players and additional growth opportunities for our franchises.

Providing more opportunities for player investment. Increasingly, our consumers are connected to our games online through consoles, PCs, and mobile devices. This allows us to offer additional digital player investment opportunities directly to our consumers on a year-round basis. In addition to purchasing full games or subscriptions, players can invest in certain of our games and franchises by purchasing incremental "in-game" content (including larger

downloadable content or smaller content, via microtransactions).

These digital revenue streams tend to be more recurring and have relatively higher profit margins. Further, if executed properly, additional player investment can increase engagement as it provides more frequent and incremental content for our players. In addition, we have begun to generate revenue through offering advertising within certain of our franchises, and we believe there are opportunities to grow new forms of player investment through esports, film and television, and consumer products.

We are in the early stages of developing these new revenue streams.
Armed with this business model, Activision-Blizzard raked in $7.5 billion last year in total revenues, a record for the company. This represents about $1.8 billion in profits (~24% profit margin).
The company also eliminated nearly 800 non-development personnel in areas to help fund new games and live service models. Activision-Blizzard will reallocate staff wages to boost dev funding by 20%, the publisher says. Conversely, company head Bobby Kotick made $28.6 million last year or roughly 306 times the average worker's pay.
Ultimately this means one big thing for Activision-Blizzard's future games: microtransactions aren't going anywhere. Live games are all the rage nowadays and even though the company is close to hitting a very real earnings ceiling with its games, it's not going to stop this aggressive monetization any time soon.