Jedi: Fallen Order is strictly singleplayer, no multiplayer
Respawn's new Star Wars game is glorious singleplayer-only gaming.

Published Sat, Apr 13 2019 3:21 AM CDT
|
Updated Tue, Nov 3 2020 11:48 AM CST
It's very rare when a big EA game doesn't have multiplayer, live services, and microtransactions attached to it. Respawn's new Star Wars game will be clean of that monetization curse that's afflicted so many previous games.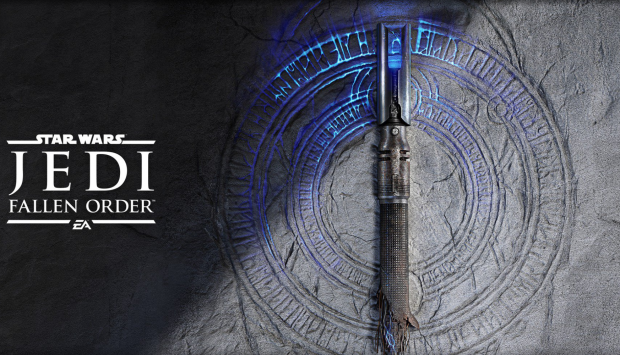 From the sound of it, Jedi: Fallen Order aims to be the God of War of Star Wars games. Today EA Star Wars community manager Ben Walke confirmed that Respawn's new action-based adventure is singleplayer-only without any sort of multiplayer, and won't be monetized with optional in-game purchases.
It seems Respawn's game was always built as a more personal game that connects with audiences. Jedi: Fallen Order has strong emphasis on storytelling and character development--Respawn promises to pay respects to the canon--and explores the dark times between Revenge of the Sith and A New Hope when the Jedi were being hunted down. The game has six narrative designers crafting the saga-bridging story arc, including industry vets like Fallout: New Vegas writer Chris Avellone.
This news breaks EA's long track record of jamming online hooks into its games (Battlefronts I & II, Anthem, etc) and brings much-needed balance to the cosmos of Star Wars games. It's been quite some time since we've had a singleplayer-driven experience like this, and it comes at a time where Electronic Arts may pivot away from live services.
In 2017, the publisher closed Visceral Games and cancelled its ambitious Star Wars project, then codenamed Ragtag. The publisher essentially said the game just didn't fit into its wheelhouse of live services, strongly indicating Project Ragtag, which was described as Star Wars Uncharted, was always a singleplayer-only game.
But now here we are, with a singleplayer-only Star Wars game on the horizon that will rely solely on full game sales to make revenues. This is a huge departure for EA and could be a turning point for the games-maker.
This of course counters our original predictions that Jedi: Fallen Order could have online lightsaber battles with cosmetic microtransactions--a prediction that was fueled by years of EA's business trends. We're glad to be wrong on this one.
Jedi: Fallen Order will be officially unveiled tomorrow, April 13, 2019 at 1:30PM. We'll have all the details right here, so stay tuned.
Related Tags