Respawn's Star Wars game focuses on characters and story
Respawn's upcoming Star Wars action game will focus heavily on story and gameplay over flashy graphics and visuals.

Published Wed, Nov 16 2016 5:01 PM CST
|
Updated Tue, Nov 3 2020 11:57 AM CST
With its upcoming Star Wars third-person action game, Respawn plans to weave an interesting tale full of unique characters, story plots, and experiences--instead of flashy graphics, Respawn will focus on the gameplay.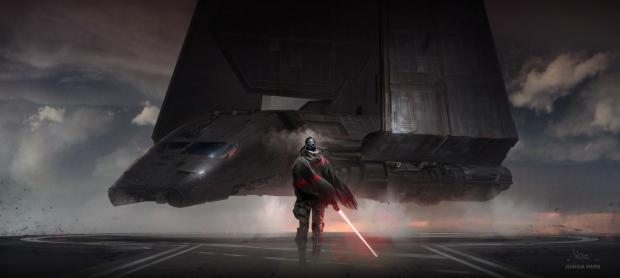 Respawn has already confirmed that their Star Wars game will have "larger-than-life action" and "groundbreaking mechanics," but now the studio says that their slice of Star Wars magic will also have a character-driven story arc that puts player experiences and fun factor at the forefront.
"I would sacrifice visual fidelity for gameplay experience. It has to feel good. It has to play right. It has to be fun," Respawn Entertainment co-founder Vince Zampella told Glixel.
"It doesn't matter if it's in first person. The Star Wars game is a third-person action game. It's going to be more about the character and their experiences. You can see them and identify with them a little differently than you can in a first-person game where it's all about seeing it through your own eyes. But it still has to be about feel and fun."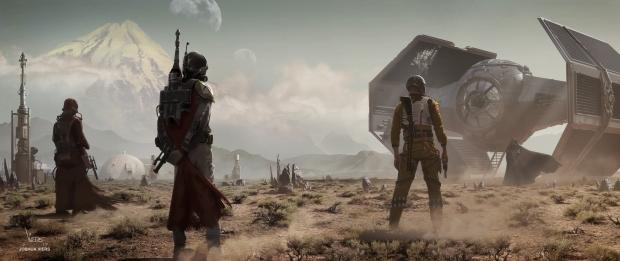 Read Also: Here's a timeline of EA's new Star Wars games
While Repsawn's Star Wars game will be action-based (like all the other titles in EA's exclusive partnership with the legendary franchise), the studio plans to meld and fuse specific elements together to build something engaging, not unlike what it's done with Titanfall 2.
"[Our game] will have a different style of gameplay and takes place in a different timeline we've yet to explore with Star Wars titles," Respawn affirmed in their announcement post.
Now that EA is focusing heavily on action-based games, I'm concerned that some of these Star Wars titles might lack the substance I'd expect from a game in the franchise. Often times action games are dumbed down for the masses, so heavily casualized that they don't even really feel like actual experiences, but arcade-style missions that are meant to distract you rather than engage you.
From the sound of it, Respawn isn't taking this approach, and genuinely cares about crafting a unique story that puts experiences and characters first instead of flashy graphics or rote shooter elements.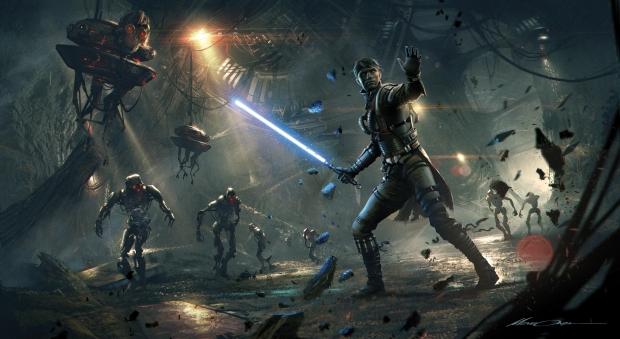 And where are the Star Wars RPGS?
Sure we have BioWare's The Old Republic MMO, but there's still lots of unexplored ground for another Star Wars RPG that stirs up the long-dead Knights of the Old Republic ghosts.
In any case, Respawn will take great care to respect the Star Wars saga, and has promised to be mindful of the Star Wars canon while delivering something that infuses the beloved franchise with the studio's signature touch.
"We'll be making a third-person action/adventure game set in the Star Wars universe. We promise to pay respect to the Star Wars legacy at all times, a fact that will be constantly reinforced and honored as a central game design tenet.

"Fans should expect the exemplary level of quality first established at Respawn with Titanfall, a game that epitomizes our studio's dedication to slick, larger-than-life action and fun, groundbreaking mechanics."
Respawn's Star Wars game should come out in 2019 or 2020, so the devs have plenty of time to flesh out a unique storyline with innovative new gameplay elements.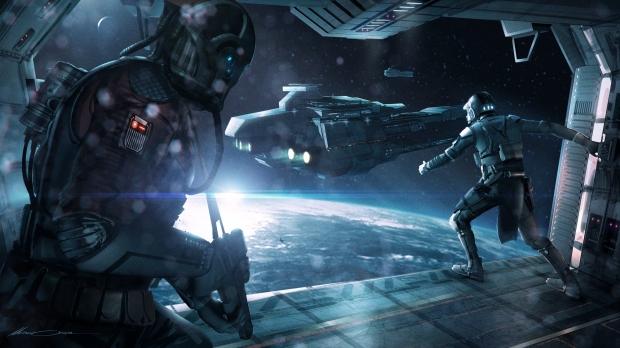 Related Tags