Fallout 76 isn't just a game, it's a 'Fallout platform'
Bethesda has high ambitions for Fallout 76, and it's just the beginning of a big over-arcing Fallout platform.
Published Apr 7, 2019 6:36 PM CDT
|
Updated Tue, Nov 3 2020 11:48 AM CST
4 minute read time
Fallout 76 could be the future of Fallout games, at least for the foreseeable future.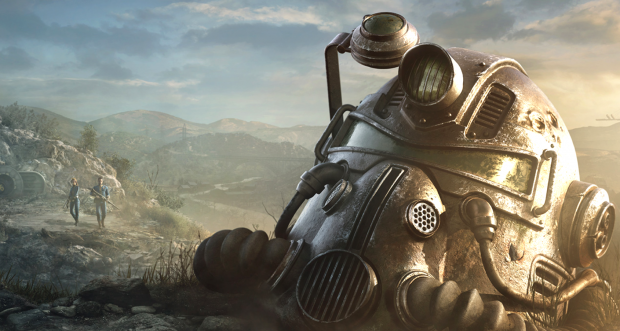 Fallout doesn't exactly work too well as an online-only live game. So when will it return to its singleplayer-driven roots with a tangible story arc, modding, console commands, and narrative-driven NPCs? Maybe not for a long time. We know Bethesda is making two next-gen projects that will not only push its tech to new heights, but promise to deliver "big and crazy" experiences: its brand new space epic IP Starfield, and The Elder Scrolls VI. At this stage, Fallout 76 could be the last Fallout game we get for a while.
This makes sense given the tremendous investment Bethesda has put into Fallout 76, and what it could mean for the future. We've long outlined the path of live games here at TweakTown, and if successful, these games often live on for years and years. Bethesda hopes Fallout 76 will do the same. In fact, studio exec Todd Howard says the game is the start of a kind of Fallout platform. It's possible Fallout 76 is just the beginning of an expansive ecosystem that ties into an online framework for continued content, releases, and engagement (aka what all live games are).
"Our goal moreso is to build a kind of Fallout platform. Even we don't know everything it'll become. We have tons of ideas and it's been kind of a wild journey so far, but we're excited where it's at and there's a lot of cool content coming," Howard said in a recent Bethesda Game Days panel at PAX East.
"Even though we feel like we're doing so much, there's much, much more to do and we have so many ideas."
Fallout 76 was made for three big reasons: 1) Bethesda wanted to test out another experiment to see if Fallout would fit into an online wrapper; 2) the studio and its parent company ZeniMax Media are chasing live game revenues via microtransactions; and 3) to ensure the IP lives on while Bethesda moves on to other big multi-year projects.
In many ways, Fallout 76 was designed to mimic The Elder Scrolls Online.
The online-only Fallout is kind of a stop-gap that'll earn money over time via microtransactions, and keep players invested in the series in between big game releases. Even Wolfenstein is being forced into this approach: the new game, Youngblood, is an online co-op game designed to make money via microtransactions and engage players while MachineGames works on Wolfenstein 3.
The Elder Scrolls Online has engaged millions of players in between Skyrim and the upcoming Elder Scrolls VI, and Fallout 76 might do the same. If Bethesda fixes it, of course.
Read Also: If Fallout 76 did so well, why add more microtransactions?
But this isn't exactly news. All live games are platforms-within-a-platform. The news here is that Fallout 5 is probably a long, long ways away. Sure we had clues from Bethesda's upcoming games slate, but the affirmations that Fallout 76 is a big sticking point for the studio strongly hints it's all we'll get for a while to come...which is a bit troubling.
Plus it indicates Bethesda could push forward into a more controlled and consolidated ecosystem for its games.
Bethesda.net is the first real push for this control. The studio originally locked most of its first-party games to the platform on PC, but luckily relented and will launch its titles on Steam. Any kind of online integration or mod support must run through the service, though. There's also the Creation Club, the studio's attempt at resurrecting paid mods for consoles and PC.
These initiatives were just the beginning, and Fallout 76 represents another big move in its plans. Not only will we see more and more Bethesda properties adapted into live-oriented games (Wolfenstein: Youngblood has online co-op with microtransactions, for example), but we could see a more unified push into this games-as-a-platform approach that ties titles within Bethesda.net.
This could be a great idea in some respects. But from what we've seen from Fallout 76, Bethesda has a lot to learn about live games and how to manage specific services.
Luckily it looks like Bethesda will go back and forth between live games and the singleplayer experiences we all know and love.
"Fallout 76 is a very very new thing for our studio. We knew that we were going to have a lot of bumps coming out with the game, and we definitely had some, and some of them were harder than we anticipated. This was a very new and different project for us," Todd Howard continued in the panel.
"We're still doing other things that are more traditional Bethesda games."
Whatever this new Fallout platform becomes, I hope it still has room for offline singleplayer play. I'd had to see Bethesda pivot totally into the realm of service gaming because they're not very good at it so far...at least when Fallout 76 is involved.
Related Tags