Starfield won't be at E3 2019, Elder Scrolls VI takes awhile
Neither Starfield nor Elder Scrolls VI will be at Bethesda's E3 2019 presentation.

Published Sat, Mar 30 2019 10:20 PM CDT
|
Updated Tue, Nov 3 2020 11:49 AM CST
Bethesda won't be bringing its biggest future games to its E3 2019 showcase, instead opting for more immediate projects.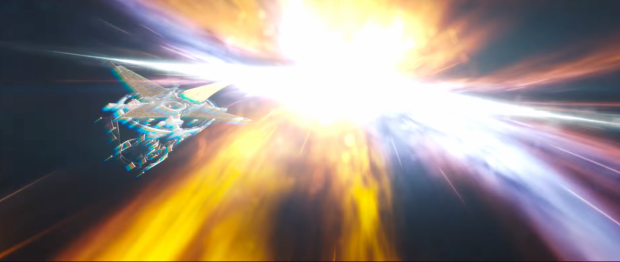 Bethesda Games Studios has two massive projects in development right now, both of which are leveraging high-end next-gen tech and pushing the bar for what RPGs can deliver. But they're both still pretty mysterious, and one is shrouded in more mystery than the other.
The first is Starfield, a new "singleplayer space epic" RPG set in a fresh IP that may feature interstellar travel.
The second is the big one we've all been waiting on. The Elder Scrolls VI is happening, but not for a long, long time.
It won't release until after Starfield's out, and Bethesda is gearing up some impressive tech advancements to ensure both games cross over to the next generation of console hardware.
Sadly, Todd Howard says neither of these games will be at Bethesda's E3 2019 showcase.
"I know everyone is asking about The Elder Scrolls VI," Todd Howard said during a PAX East presentation.
"Our teaser was just a little sneak peek at the technology we've been building. People are going to see it first in Starfield, and that tech will have the second version of it in TES VI. Before everyone asks...please be patient. It's going to be a long time.
"Neither of these games are something we're going to be talking about at E3 this year. So patience, please. But given the anniversary we did want to give everyone a taste."
Instead Bethesda should focus on games that'll release this year like RAGE 2, Wolfenstein Youngblood, and Doom Eternal. We could also get a tease of Arkane Lyon's new project.
Related Tags