Wolfenstein 3 will happen, Bethesda says
MachineGames will indeed make another Wolfenstein sequel after the new Youngblood spin-off.

Published Thu, Sep 13 2018 5:29 PM CDT
|
Updated Tue, Nov 3 2020 11:50 AM CST
Wolfenstein's legacy will continue after MachineGames' new Youngblood spin-off releases, Bethesda confirms.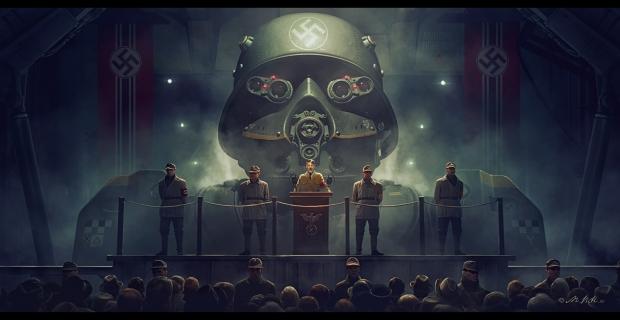 MachineGames has done amazing things with the Wolfenstein franchise. Both The New Order and The New Colossus were extremely well done, featuring chaotic FPS mechanics with an engaging story. The games didn't just peer into a Nazi dystopia but stomped through it guns-a-blazing. The devs might be throwing a curve ball with their new spin-off Wolfenstein game Youngblood, which offers co-op FPS action as BJ Blazkowicz' twin daughters, but MachineGames will continue the brutal Nazi-slaughtering legacy with a Wolfenstein 3.
"Absolutely we're making a Wolfenstein III," Bethesda exec Pete Hines said in an interview with Metro. "They said on stage that they're taking a break from the larger story to do this thing. But we all have to see how that ends."
Mr. Hines also dispels rumors that Bethesda was disappointed with Wolfenstein II: The New Colossus' sales figures. The game was widely praised by critics but apparently didn't sell as well as other titles during its release window.
"At the end of the day Wolfenstein did well for us, because we're about to do two more Wolfenstein games."
Wolfenstein: Youngblood is slated to release in 2019.
Related Tags