Wolfenstein: Youngblood has microtransactions
Bethesda folds another big franchise into its monetized online strategy.

Published Sun, Mar 31 2019 4:11 PM CDT
|
Updated Tue, Nov 3 2020 11:49 AM CST
A bit ago in my previous Wolfenstein: Youngblood article, I highlighted some concerns about the mention of skins and emotes. Those are key words that usually mean online microtransactions...and now we have official confirmation. Yes, the new co-op Wolfenstein game will be monetized.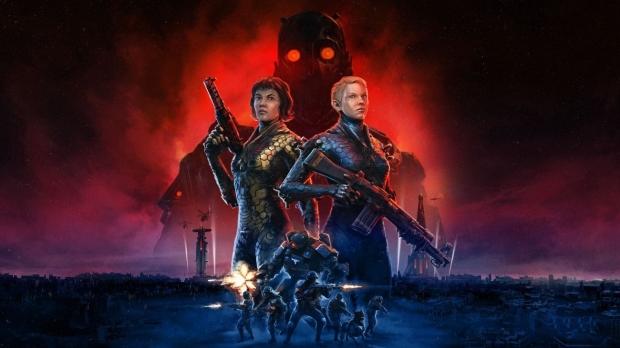 On Youngblood's FAQ page, Machine Games confirmed Wolfenstein: Youngblood will have optional cosmetic microtransactions. The game will have an online digital storefront that sells emotes and skins to decorate Blazkowicz' twin daughters, hinting that Youngblood isn't just a linear shooter but more of a framework for long-term online gametypes. The trade-off here is that future content should be totally free.
Will there be microtransactions?

Yes, but for cosmetic items only. Most in-game store offerings will also be available for purchase via currency earned through gameplay.

Will Wolfenstein: Youngblood contain lootboxes?

Wolfenstein: Youngblood's in-game store will not contain lootboxes.
Wolfenstein: Youngblood is primarily built as an online co-op game, and as such, Bethesda is keen on eking out some extra cash along the way. Youngblood will have online co-op matchmaking and allow gamers to play with friends or random players. Any time this sort of thing happens alongside a cheaper SKU, it usually means the publisher aims to recoup their money from engagement tactics like microtransactions.
Remember Youngblood only costs $30, and the deluxe edition is $40. The deluxe edition has a pass that lets friends play along with game owners for free, which is a unique way to get users into the mix without having to spend money. It's a sample, a trial that hopes to win players over and it'll probably work.
All in all, Youngblood mirrors Ubisoft's goals with Far Cry New Dawn: creating a game with a centered storyline and online multiplayer engagement spending opportunities, all wrapped in a key franchise.
Bethesda's latest tactics with Youngblood follow a new focus on long-term revenues via online monetization. Fallout 76, which brought a distinct single-player only game to the online world with tons of cosmetic spending hooks, was the most drastic experiment in this new strategy. Then we have The Elder Scrolls Blades, a huge Skyrim-esque mobile game with tons of loot chests and premium currencies to buy.
I wouldn't be surprised if Bethesda follows Ubisoft even more and includes live services in all of its games. Doom Eternal could have some sort of monetization, ditto with RAGE 2 (actually the devs have confirmed this already, but it may only be DLC).
Wolfenstein: Youngblood releases July 26, 2019 on PS4, Xbox One, Switch and PC.
Here's a list of core game features:
Murder, They Wrote: Team up with a friend or play alone with an AI companion in the first modern co-op Wolfenstein adventure. Perform new tag team maneuvers, crank up the voltage with the devastatingly powerful new co-op weapon, the Tesla Gun, and show off your flair with skins and emotes.
Escape from Paris: Wolfenstein: Youngblood features the most open-ended Wolfenstein experience to date. From a new base of operations located deep in the heart of the Paris catacombs, plan how and when to attack and dismantle the Nazi regime.
Sweatin' to the 80s: The wonder years, these are not. Featuring harrowing takes on iconic Parisian landmarks to graffiti-tagged streets, leather-clad Nazis, and an all-new soundtrack inspired by the synth heavy tones of classic 80s action films.
Lock and Load: Wield the latest advancements in power armor tech, weaponry, and armor to stamp out Nazi scum. Level up, explore, and complete missions to unlock new abilities, weapon attachments, gadgets, cosmetics, and more to complement your playstyle.
Related Tags