Fallout 76 might be an online-only service game but modders have found a way to add their creations into irradiated Appalachia. Apparently Fallout 76 is much closer to Fallout 4 than we originally thought.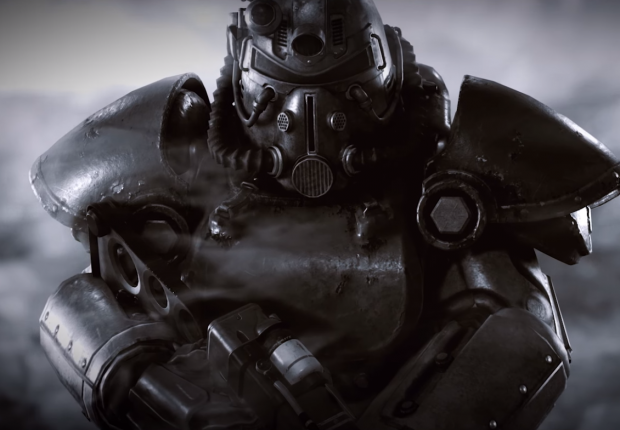 I've played a lot of Fallout 4 on PC, and have spent a good amount of time wrangling and tweaking mods. So when I saw Fallout 76 for the first time I recognized lots and lots of things found in the previous game (assets, textures, lighting mechanics, and pipe guns...ugh). In a very real sense, Fallout 76 is just an online version of Fallout 4, and can even be manipulated via modding programs to plant special user-created additions into the world.
In a recent interview with Eurogamer, two modders share how they were able to paste their creations into Fallout 76's beta. "The core of Fallout 76 is basically identical to Fallout 4...the game assets are packaged exactly the same way too," said Fallout 76 modder Neeher, who's made multiple Fallout 76 beta mods including custom colored suits and map reskins. He even has a tutorial how to install Archive2 to edit files.
I have a strong feeling this won't last. Essentially these types of mods could be bad for business.
Fallout 76 is monetized with optional in-game cosmetic items that can be purchased with real money, and if gamers can simply toss in mods to change the styles and looks of their characters, the game's long-term revenue could be impacted.
Remember Fallout 76 is a live service game that uses microtransactions to pay for continual content updates.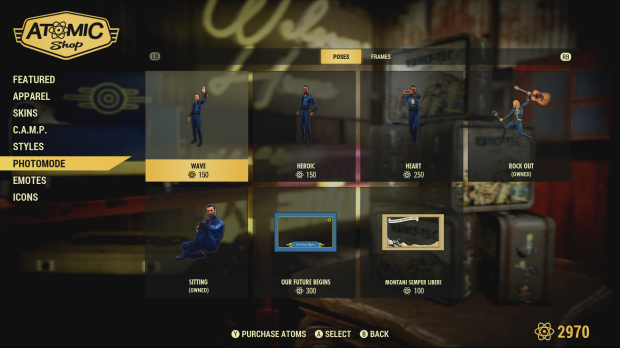 Fallout 76's microtransactions will be sold via the Atomic Shop, which accepts a currency called Atoms in exchange for various types of unlockables and customizations. Gamers can spend real money to buy Atoms or earn them by completing various objectives--both of which funnel organically into the service model (one is engagement-based and typically leads to in-direct pushes towards purchases, and the other is direct line of revenue gains).
This is something Bethesda has been pushing towards for a while now: the signs were quite clear when it launched the Bethesda.net framework, which has become an Origin/uPlay like store/service combo.
Even more signs of its long-term revenue aims were clear when it rolled out the Creation Club paid mod service.
Since Creation Club basically flubbed, Bethesda did the next best thing: made an online game they completely control with their Bethesda.net framework that sells optional in-game microtransactions. In a way the company has found a way to take out the middle-man (modders) while potentially compromising the main things that kept its singleplayer games afloat (mods).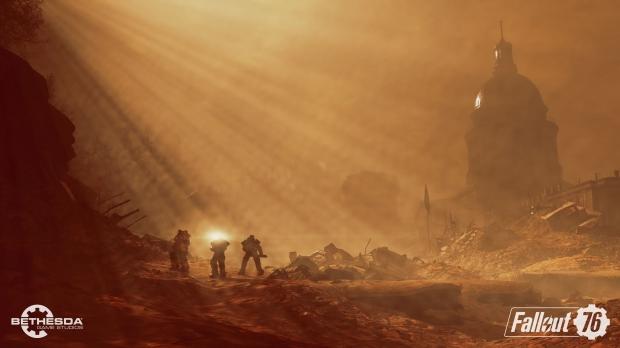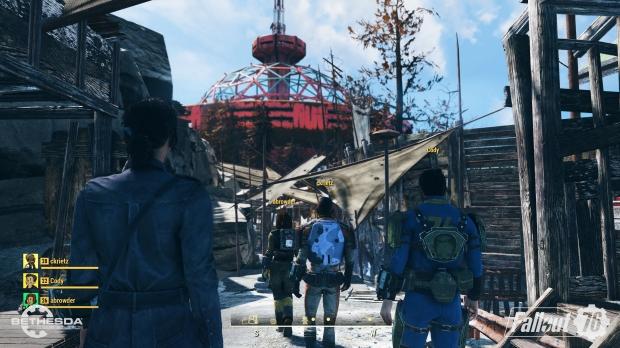 However, if the continual content updates for Fallout 76 are prevalent enough, Bethesda may be able to survive without user-created mods for the time being.
But Bethesda has been vocal in their support for mods. Todd Howard confirmed that mod support in Fallout 76 is something that will be looked at far down the road--a year or so away--after the team gets the base game up and running smoothly.
It'll be interesting to see what happens in the long-term, but I have a feeling these mods will be scrapped somehow. I have a feeling any Fallout 76 modding will need to be officiated by Bethesda first and that creators will have to use a special program with specifically-designed functionality that doesn't create things that can interfere with Atomic Shop earnings.
Fallout 76 releases on November 14, 2018 on PS4, Xbox One and PC.