Bethesda announces paid mods program
Creation Club allows mod-makers to monetize their creations on Bethesda.net, including Fallout 4 and Skyrim mods.

Published Sun, Jun 11 2017 11:24 PM CDT
|
Updated Tue, Nov 3 2020 11:55 AM CST
E3 2017 - Bethesda is moving forward with a new Creation Club program for Fallout 4 that allows users to spend credits on mods. Yes, paid mods are happening.
Bethesda hasn't revealed full info about its new Creation Club program, but it's essentially just like Minecraft's new monetized add-ons initiative. Gamers will buy credits and then spend them on a storefront, selecting a wide variety of mods hosted on Bethesda.net for Fallout 4 and Skyrim: Special Edition.
It's likely that Creation Club will host paid mods on all platforms--PS4, Xbox One and PC--and Bethesda will actually make mods this time, too. The best and most popular mod-makers will be able to monetize their creations with Creation Club.
Pricing hasn't been announced, but Creation Club will roll out on Summer 2017.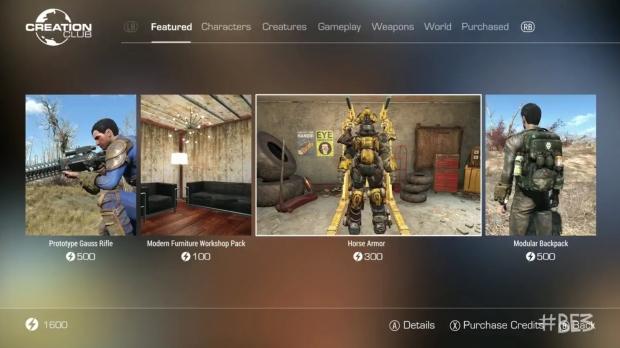 Related Tags