Fallout 76 won't be on Steam, Bethesda.net exclusive
Bethesda will only sell Fallout 76's PC port on its own Bethesda.net storefront/service/framework.
Published
|
Updated Tue, Nov 3 2020 11:51 AM CST
3 minutes & 46 seconds read time
Fallout 76 on PC will be exclusive to Bethesda's own storefront and won't be sold or launched via Steam.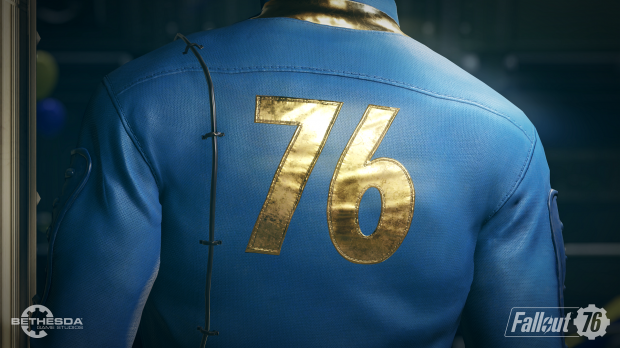 As soon as Bethesda.net was announced back in 2016, I pretty much saw what the publisher was trying to do: launch its own proprietary game launcher/storefront so it could not only control its own games via a unified framework, but keep all the revenue from game sales by locking key games behind its store. To be fair lots of publishers are doing this. Look at EA with Origin, Ubisoft with uPlay, and Activision-Blizzard with Battle.net (which is starting to peddle games like Call of Duty and Destiny). For the most part, Bethesda.net has done quite well. It's served as a host for Skyrim's and Fallout 4's console mods while laying the groundwork for the Creation Club...but on the PC side, both of these have wreaked havoc on mods by breaking scripts like FOSE and massively aggravating longtime fans.
Fast-forwarding to the present and we see Bethesda doing exactly what I predicted it would do. The company has confirmed that Fallout 76, its big new online-only live service Fallout multiplayer game, will be exclusively sold and made available digitally on PC via the Bethesda.net store.
"The PC version of Fallout 76, for both the B.E.T.A. and the launch, will be available only via Bethesda.net, not on Steam," the studio confirmed to PC Gamer.
(Continued below)
Also remember that Fallout 76's online content will be hosted via Bethesda.net, meaning the launcher/store is also a service that will (and does) essentially bind its games together. So you'll need to make a Beth.net username and sign in every time to access your character and likely earn rewards, perks or extras as you level up and keep playing. Fallout 76, after all, is an engagement-driven service game.
(Side note: I also predicted that RAGE 2 could have paid mods/DLC/other monetization glued to it via Bethesda.net. Lo and behold it's been confirmed as a service game--surprise!)
In other Fallout 76 news, the devs confirmed that the upcoming beta will actually unlock the full game and your progress will carry over to the final shipped version.
BGS is still new to all of this--even Zenimax is kind of new to service games and how to wrangle them via distribution frameworks--so there might be some growing pains here and there.
I'm just curious how--and if--the Creation Club will fit into Fallout 76. Bethesda's Todd Howard confirmed they want to add in mods at some point, so naturally some sort of CC integration would be included.
Fallout 76 launches on November 14, 2018 for PS4, Xbox One and PC. Anyone who pre-orders gets access to the beta test, but the beta rolls out on Xbox One first.
KEY FEATURES:

You will Emerge!

Multiplayer finally comes to the epic open world RPGs of Bethesda Game Studios. Create your character with the S.P.E.C.I.A.L system and forge your own path in a new and untamed wasteland with hundreds of locations. Whether you journey alone or with friends, a new and unique Fallout adventure awaits.

Mountain Splendorland!

All-new graphics, lighting and landscape technology brings to life six distinct West Virginia regions. From the forests of Appalachia to the noxious crimson expanses of the Cranberry Bog, each region offers its own risks and rewards. Post-nuclear America has never looked so beautiful!

A New American Dream!

Use the all-new Construction and Assembly Mobile Platform (C.A.M.P.) to build and craft anywhere in the world. Your C.A.M.P. will provide much-needed shelter, supplies, and safety. You can even set up shop to trade goods with other survivors. But beware, not everyone will be quite so neighborly.

The Power of the Atom!

Go it alone or with fellow survivors to unlock access to the ultimate weapon - Nuclear Missiles. This destruction also creates a high-level zone with rare and valuable resources. Do you protect or unleash the power of the atom? The choice is yours.

B.E.T.A. (Break-It Early Test Application) Access!
Related Tags