Fallout 76 will shift and change over time, meaning certain things aren't exactly set in stone.
One of the major benefits for live service games is that they continually evolve with updates and content. Developers can deploy live updates to shape their online worlds and roll out big balancing patches to fix what doesn't work and try new things to see what does. This is ultimately the same type of experimental spirit that Bethesda's new online-only Fallout 76 will use to offer a new and fresh experience for Fallout fans, and Bethesda seems keen on learning.
Fallout 76 has lots of gamers on the fence. It can't be played offline, it has no traditional NPCs (every other character is another player, except for robots and the like), and there's major concerns about the nukes that can be used to destroy another players' base. But the reality to Fallout 76 and other service games is that they can change--what's been confirmed now will likely shift and the final released product could be quite different.
Bethesda's Todd Howard had this to say about Fallout 76 during a recent interview with Geoff Keighley:
Keighley: "Do you see this as a sort of game as a service, where there's going to be content, end game raids...I mean are we treating it like this where it's going to continue to evolve over time?"
Howard: "Absolutely. You know with this there's so much in it. We always do too much stuff, and there's so much in this game that once we find out what the players' want, what they like, what's missing, since we've built a system our plan is to be adding to the game constantly and tweaking it and have that long-term interaction with all of our fans."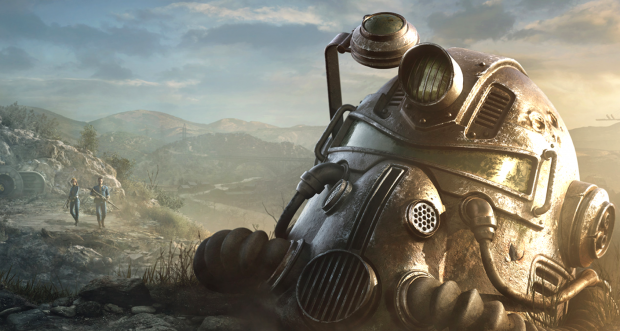 Read Also: Fallout 76: no NPCs, no offline, real-time VATS, mods later
One of the biggest opportunities to make players' voices heard will be in the beta test. While Bethesda is very likely carefully gathering announcement reactions from the far reaches of the internet, the beta test will afford the studio with real-time data alongside game-driven feedback that will assuredly be used to update the game.
Despite all of this, Fallout 76 is new territory for Bethesda. The Battlecry devs at Austin are handling the networking system and have been making it since before Fallout 4 shipped, and even still Bethesda Game Studios has more people working on Fallout 76 than any other project in history.
Read Also: Fallout 76 is over four times bigger than Fallout 4
So there should be growing pains and it's likely BGS will mess up--it's inevitable--but all of those mistakes may change. There are some things, of course, that probably won't change including gameplay mechanics and the like, but when it comes to certain features, nothing's set in stone.
But what about monetization? That's an article for another day...but I'm thinking it will be cosmetic-only. I think Creation Club could be tied in somehow but only via skins, power armor paintjobs, etc. We'll get into that another time though.
Fallout 76 will launch on November 14, 2018 on PS4, Xbox One and PC
KEY FEATURES:

You will Emerge!

Multiplayer finally comes to the epic open world RPGs of Bethesda Game Studios. Create your character with the S.P.E.C.I.A.L system and forge your own path in a new and untamed wasteland with hundreds of locations. Whether you journey alone or with friends, a new and unique Fallout adventure awaits.

Mountain Splendorland!

All-new graphics, lighting and landscape technology brings to life six distinct West Virginia regions. From the forests of Appalachia to the noxious crimson expanses of the Cranberry Bog, each region offers its own risks and rewards. Post-nuclear America has never looked so beautiful!

A New American Dream!

Use the all-new Construction and Assembly Mobile Platform (C.A.M.P.) to build and craft anywhere in the world. Your C.A.M.P. will provide much-needed shelter, supplies, and safety. You can even set up shop to trade goods with other survivors. But beware, not everyone will be quite so neighborly.

The Power of the Atom!

Go it alone or with fellow survivors to unlock access to the ultimate weapon - Nuclear Missiles. This destruction also creates a high-level zone with rare and valuable resources. Do you protect or unleash the power of the atom? The choice is yours.

B.E.T.A. (Break-It Early Test Application) Access!