Final Fantasy XV PC specs are erroneous
Square Enix confirms FFXV's PC specifications were posted in error, and no minimum or recommend specs have been announced.

Published Thu, Aug 24 2017 6:31 PM CDT
|
Updated Tue, Nov 3 2020 11:54 AM CST
Square Enix has provided us with an official statement that specialization requirements for Final Fantasy XV's incoming Windows Edition on PC were published in error.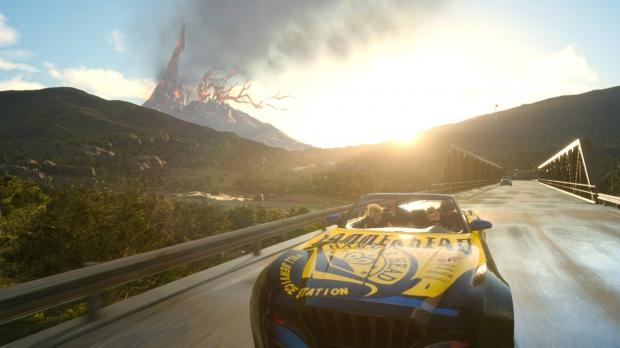 Earlier we reported that Square Enix is tailoring Final Fantasy XV's PC version for enthusiast hardware. The specifications, which the publisher informs us were erroneously posted on the initial press release, incorrectly stated that the game recommends high-end hardware like an NVIDIA GeForce GTX 1080 Ti, 16GB of RAM, an Intel Core i7 or Ryzen 7 1700 CPU, and a whopping 170GB of HDD space.
"The recommended specs text that accompanied the Windows Edition trailer were posted in error and have since been removed," a Square Enix representative told us. "The specs listed were not final as the game is still in development. We will officially publish both minimum and recommended specs for the game once we finish development, so that they are fully accurate."
I have no doubt that Final Fantasy XV will be a technical showcase on PC that leverages high-end NVIDIA graphics cards, and supports native 4K and even 8K resolution, but it seems the developer is keen on making the game as accessible as possible to all PC gamers--not just enthusiasts. Game Director Hajime Tabata recently said that the PC version may get mod support in some fashion, and that the team really wants to allow free user-created mods to expand the game even further.
Square Enix has promoted Final Fantasy XV from a game to the heart of a franchise-within-a-franchise, making FFXV into a platform of games and content that spans all current video games platforms, from smartphones to consoles to PC and even Nintendo's new Switch handheld-console hybrid.
Due to these new trends, I recently said that Final Fantasy XV is the new modern-day Skyrim, seeing as the game is to be released on all platforms and has a number of spin-offs and is even getting mod support on PC.
Final Fantasy XV's Windows Edition is slated to release Early 2018, likely before Square Enix's fiscal year ends on March 31, 2018.
Related Tags