Final Fantasy XV comes to PC in 2018, NVIDIA optimized
Final Fantasy XV is coming to PC, and it'll leverage the power of NVIDIA's high-end video cards and suite of effects and GameWorks technology.

Published Mon, Aug 21 2017 11:04 AM CDT
|
Updated Tue, Nov 3 2020 11:54 AM CST
Just as we predicted, Square Enix's big Gamescom 2017 teaser is that Final Fantasy XV is coming to PC.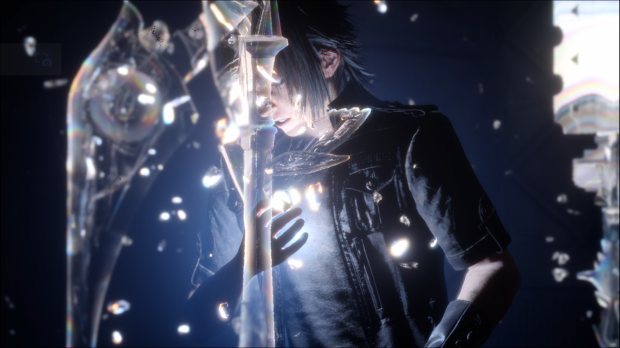 Square Enix today announced that their landmark action RPG Final Fantasy XV will come to PC in early 2018. The game, which already pushes today's consoles to their limit, will leverage NVIDIA's high-end Gameworks graphics technologies and physics systems to deliver impeccable high-fidelity graphics and seamlessly blended action. We originally wrote that Final Fantasy XV was obviously held back by the limited power of the Xbox One and PS4 when it released in 2016, and now Square Enix will tap the full brunt of NVIDIA's most powerful video cards for the ultimate FFXV experience.
"With the help of NVIDIA, we are creating a stunning visual experience in FINAL FANTASY XV WINDOWS EDITION, one worthy of this beloved franchise," said Hajime Tabata, Director of FINAL FANTASY XV. "NVIDIA pushes the pace of innovation in our industry, and that benefits gamers and developers alike." However don't expect to get away with lower-end cards: In 2016 Mr. Tabata said that Final Fantasy XV would require a GPU powerhouse.
FINAL FANTASY XV WINDOWS EDITION will include the following GameWorks technology for real-time graphics and physics simulations:
NVIDIA Flow - creates vivid, combustible fluid, fire and smoke.

NVIDIA HairWorks - creates dynamic, life-like hair and fur for characters, animals and monsters that inhabit the game.

NVIDIA ShadowWorks - enables characters to cast shadows on themselves.

NVIDIA Turf Effects - creates life-like grass and vegetation in the game environment.

NVIDIA VXAO - adds depth and realism based on the physics principles shadows and light.
There is also support for both GeForce Experience capture and share tools:
NVIDIA Ansel, an in-game photography tool that allows gamers to compose shots from any position, adjust with post-process filters, capture HDR images in high fidelity formats, and share screenshots in 360 via a smartphone, PC or VR headset.

NVIDIA ShadowPlay Highlights automatically captures the player's greatest gaming achievements in video and screenshot, enabling seamless sharing through social channels.
For instance, Square Enix had Final Fantasy XV's core Luminous Engine running on dual NVIDIA GeForce GTX 1080s in SLI for a high-end technical test. Expect the required specs to be moderately high for this one.
No PC specifications were announced, and Final Fantasy XV is expected to launch "early 2018", likely before Square Enix's fiscal year ends on March 31, 2018.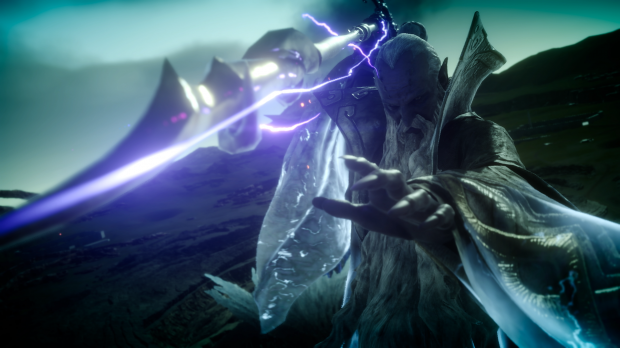 Related Tags