Final Fantasy XV PC recommends GTX 1080 Ti
Final Fantasy XV on PC is so demanding that Square Enix wants you to have a $700+ video card to play it.

Published Mon, Aug 21 2017 5:38 PM CDT
|
Updated Tue, Nov 3 2020 11:54 AM CST
UPDATE: Square Enix has provided us with an official statement that specialization requirements for Final Fantasy XV's incoming Windows Edition on PC were published in error. "The recommended specs text that accompanied the Windows Edition trailer were posted in error and have since been removed," a Square Enix representative told us. "The specs listed were not final as the game is still in development. We will officially publish both minimum and recommended specs for the game once we finish development, so that they are fully accurate."
Final Fantasy XV will chew through today's high-end video cards just as Game Director Hajime Tabata promised.
Square Enix today confirmed Final Fantasy XV is coming to PC in 2018, just as we predicted, but everyday PC gamers may be out of luck: the game will put NVIDIA's top-tier GeForce GTX 1080 Ti through its paces. Square Enix has confirmed that Final Fantasy XV's Windows Edition will run at native 4K with HDR 10 support on PC, but you'll need some serious hardware to pull that off. The devs have made FFXV from the ground-up for PC and is optimized specifically for NVIDIA video cards.
Final Fantasy XV's Windows Edition recommended specs have been spotted, and they're quite quite beefy: the publisher wants you to have a GeForce GTX 1080 Ti, 16 GB of RAM, an Intel Core i7 at 3.4GHz or a Ryzen 7 1700, a 4K monitor (for native 4K of course). The game also weighs in at a whopping 170GB, likely because of the textures, updates, and slew of content--including an exclusive first-person mode. But where are the minimum specs? Square Enix says that they haven't published minimum specs because they're "developing at such a high-end we can't define it yet."
"We haven't really revealed anything like minimum specs yet because we're developing at such a high-end which means we can't really define it with current standards now," Square Enix global brand manager Raio Mitsuno told PC Gamer.
Final Fantasy XV's PC version is slated to release early 2018, likely before Square Enix's fiscal year ends on March 31, 2018.
Final Fantasy XV Windows Edition Recommend PC Specs:
Monitor: 4K with HDR support

Video Card: GTX 1080 Ti

Processor: Ryzen 7 1700 or Intel Core i7 3.4GHz

RAM: 16 GB

Headphones Surround 5.1 or 7.1

Disk Space: 170 GB
KEY FEATURES:
Embark On A Journey Without Limits.
Take the wheel and drive from the capital to the back roads, or venture out on foot to discover a vast landscape of teeming wildlife, dangerous caverns and living cities full of adventure.
Made For Windows PC Players.
Supporting high-resolution options and compatible with native 4K (3840 x 2160) resolution and HDR 10. Graphical options can also be configured to support up to 8K. Thanks to NVIDIA, you can experience the beautiful and carefully-crafted world of Eos like never before.
Bonus Content.
FINAL FANTASY XV WINDOWS EDITION boasts a wealth of bonus content, including content contained in free updates to the console versions as well as paid downloadable content originally available through the Season Pass. Players can also explore the world of Eos through Noctis's eyes in an all-new first-person mode.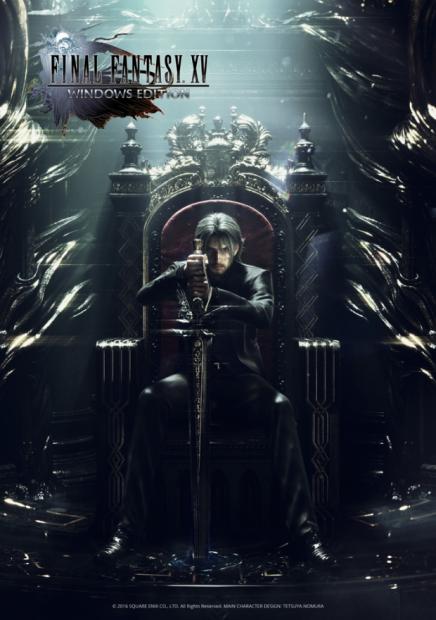 Related Tags