Final Fantasy XV on PC to get mod support
Game Director Hajime Tabata really really wants to include mods on Final Fantasy XV's PC version...but will they be free?

Published Wed, Aug 23 2017 4:24 PM CDT
|
Updated Tue, Nov 3 2020 11:54 AM CST
UPDATE: Square Enix has provided us with an official statement that specialization requirements for Final Fantasy XV's incoming Windows Edition on PC were published in error. "The recommended specs text that accompanied the Windows Edition trailer were posted in error and have since been removed," a Square Enix representative told us. "The specs listed were not final as the game is still in development. We will officially publish both minimum and recommended specs for the game once we finish development, so that they are fully accurate."
Final Fantasy XV Windows Edition should get mods at some point, opening up a massive wealth of pontential for PC gamers.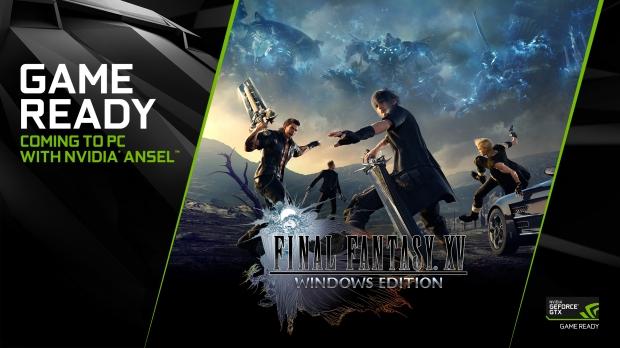 Just yesterday I wrote up an opinion piece that Final Fantasy XV is the new modern-day Skyrim. Now that game director Hajime Tabata says we should expect mod support for Final Fantasy XV's newly announced Windows Edition, that comparison is even stronger. Earlier this year Mr. Tabata said he'd love to include mod support in Final Fantasy XV's PC version, and at Gamescom 2017 he's sticking to his words.
"I think one of the biggest things [PC] players can expect is mod support," Final Fantasy XV Game Director told Rock Paper Shotgun's Brenden Caldwell at Gamescom 2017. "We definitely want to do it. We haven't actually managed to get our full modding policy or discussions on that finished but at the moment we do really want to do it. We'll have the full details around autumn time."
Mr. Tabata says that mods might not be available when the PC version launches early 2018, however. "I think that whether we do it afterwards or have it at launch itself is something that depends on development... but I think we can try to get the modding in as quick as possible."
But will the mods be free? Games-makers and publishers typically monetize any new content, however Square Enix has infused tons of free content updates into Final Fantasy XV to continually evolve the game over time. Then again, Square Enix also offers a $30 season pass for content. Bethesda Softworks is taking a stab at optional paid mods that are more like mini DLC packs than actual mods with its new Creation Club initiative.
Will Square Enix make its own Creation Club, or will all user-created mods be free?
"I think a lot of people do want the mods as free as possible," Mr. Tabata said in the interview, "and with as few limitations from our side as possible, so we are going to look into making that the kind of system we have for the mods, so we'll have to figure out all the technical terms around that."
It'll be interesting to see how this plays out, but don't be surprised if Square Enix makes its own monetized Creation Club-like framework to make money off of mods. After all, DLC and digital add-ons are massively lucrative and make companies like Activision, EA, and Ubisoft billions every year.
Final Fantasy XV Windows Edition is slated to launch Early 2018 on PC.
Related Tags