Capcom doubles down on Switch game support
Big Street Fighter II sales instill Capcom's confidence in Nintendo's new handheld-hybrid console.

Published Mon, Jul 31 2017 4:26 PM CDT
|
Updated Tue, Nov 3 2020 11:54 AM CST
On the heels of strong first quarter earnings assisted by Capcom's first Nintendo Switch game, the Japanese games-maker says the console is "very strong" and it'll likely release more games for the machine.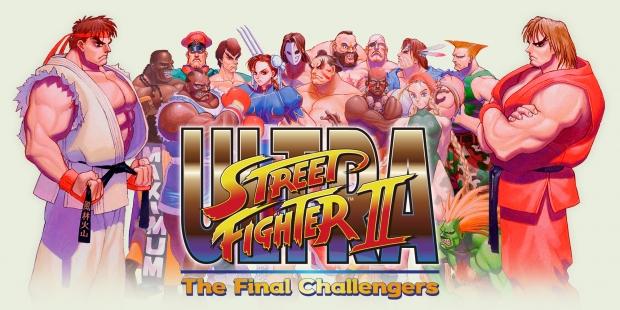 Despite being priced at $39.99, Capcom's newly released Ultra Street Fighter II managed to sell 450,000 units globally across the Nintendo Switch's 4.7 million worldwide install base in a single month, outperforming the company's expectations. "Ultra Street Fighter II (for Nintendo Switch), which was released in May 2017, made an excellent start and proved to be a smash hit," Capcom wrote in its fiscal Q1'18 earnings report.
Capcom asserts that Ultra Street Fighter II was massively popular in Europe and North America where it sold 350,000 copies, and less-so in Japan where it saw 100,000 copies. In comparison, Japanese Switch owners purchased 670,995 copies of Splatoon 2 in three days.
Due to strong Ultra Street Fighter II sales, Capcom is now confident in Nintendo's growing Switch platform and expresses interest in releasing more games for the device. "The Nintendo Switch is very strong and I expect it to spread in the future. We are considering future response including Monster Hunter Double Cross Nintendo Switch Ver. planned to be introduced in August," Capcom CEO Kenzo Tsujimoto said in a Q&A session during Q1 earnings call.
Capcom's full fiscal year guidance roadmap offers compelling evidence that new Switch games are on the horizon.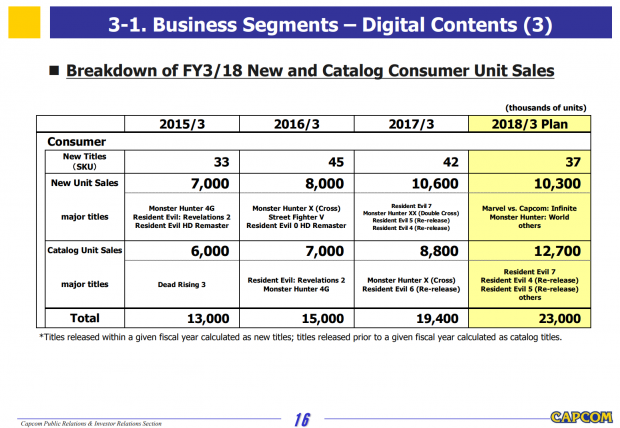 The company plans to release 37 new title SKUs in the fiscal year ending March 2018, including top marquee titles like Marvel vs Capcom: Infinite to be released in September, and the anticipated Monster Hunter: World, which will release in the company's fourth quarter (January - March 2018).
Forecasts indicate Capcom expects to sell 10.3 million copies of its new 37 SKUs. We're betting that at least two of those games will be Switch titles, possibly the Disney Afternoon Collection (which skipped the Switch for some crazy reason), a Megaman Collection, or perhaps some Wii U re-releases.
We're confident that Capcom will have some surprises in store for Switch owners especially since the company's trial run has paid off. Capcom tactically selected its most lucrative and well-known property as its first Switch game. This was not a mistake--it was a carefully planned out strategy that's paid off quite well.
Bear in mind that Capcom probably won't see these new Switch games as supplemental earners instead of big breadwinners simply because of the Nintendo Switch's comparatively small 4.7 million install base.
For a better picture on Capcom's current and future plans be sure to check out our comprehensive Capcom earnings analysis.
Related Tags