Destiny 2 on PC: uncapped FPS, 21:9 support, FOV slider
Destiny 2's PC version will feature must-have staples like 4K support, uncapped frame rates, FOV sliders, and 21:9 support.
Published
4 minute read time
During Activision's latest earnings call company CEO Eric Hirshberg affirmed Destiny 2 would deliver "meaningful features bespoke for the PC community,". Now Bungie backs up Hirshberg's claims by tapping the raw performance potential of the PC platform.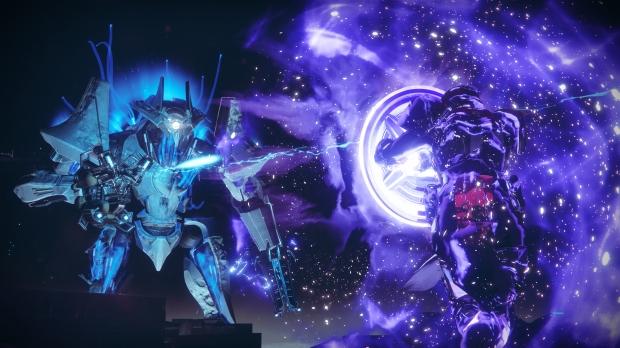 Bungie has confirmed that Destiny 2 will indeed have a proper PC version with must-have features like uncapped frame rates for buttery smooth FPS action, adjustable field-of-view sliders, baked-in native support for 21:9 ultrawide monitors, 4K resolution support, custom key mapping with full mouse and keyboard support, and even a text chat. The devs also say that Destiny 2 will have a "detailed PC settings screen," so expect more options and tweakable features not mentioned here.
Destiny 2 on PC will feature:
⦁ 4K Resolution Support (3820x2160)
⦁ Uncapped framerate
⦁ Full mouse and keyboard support with custom key mapping
⦁ Text chat
⦁ Adjustable Field of View
⦁ Detailed PC settings screen
⦁ 21:9 monitor support
While Destiny 2 will run at 1080p 30FPS on Xbox One and PS4 (even on Sony's new PlayStation 4 Pro), PC gamers will play the shared-world shooter in a way that console owners only dreamed of. I can't even imagine playing blazing-fast chaotic Crucible matches or high-stakes strike missions at 1080p 144Hz or even 4K 60FPS...especially with adaptive sync enabled.
Thanks to the varied power of video cards, Destiny 2 will be a whole new ballgame--in a way PC gamers will experience Destiny 2 in two new ways, not only will this be the first time they play Destiny, but they'll get to harness the power of high-end graphics cards to push the game to its limit.
Sadly, there's a caveat for all these optimizations. Bungie has delayed Destiny 2's PC version and confirmed it won't release alongside the console version on September 8, 2017. In fact, the developer doesn't even have a release date for the PC version, so it could be days, weeks, or even months after the console port.
"We're not committed to a PC date yet, but at Bungie we're totally committed to making a PC build as great as we can," Bungie's Luke Smith told PC Gamer.
"Our partnership with Blizzard and being on Battle.net, we want to make sure that this version of the game has the time it needs to bake in the oven so it's a delicious piece of bread when it comes out."
Also Destiny 2 won't be available on Steam.
Rather than make their own massive online PC games client network, Bungie has teamed up with Blizzard and will use the Battle.net client and servers for Destiny 2's PC world-hosting.
"Being on Battle.net will allow Destiny 2 to plug in to our existing global network, freeing up the developers at Bungie to focus their energy and resources on making the best and most fun game they possibly can," Blizzard announced in an official statement.
"This also means Destiny 2 players will have access to our online social functionality, including chat with friends, the ability to see which of their friends are online in Destiny 2 or in Blizzard games, and the ability to stream gameplay directly to Facebook."
That means console gamers won't get to face off against PC players, but that's actually a godsend for console players, especially given the FPS and mouse DPI discrepancy on PC.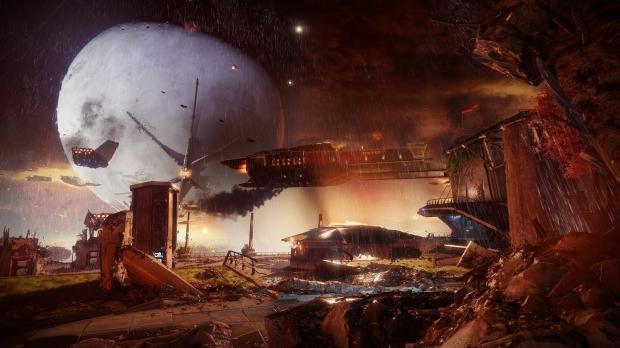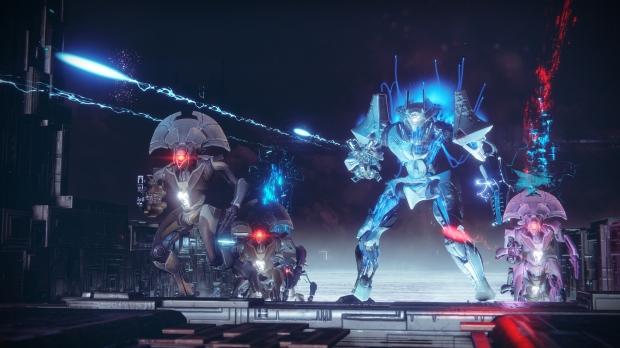 The proof is in the pudding, and Bungie delivers
Anyone can promise performance, but as the old saying goes, the proof is in the pudding. That's why Bungie hosted a playtest during Destiny 2's gameplay premiere event in Los Angeles, which had Destiny 2 running on a high-end desktop outfitted with an NVIDIA GeForce GTX 1080 Ti, an Intel Core i7-7700K CPU, 16GB of RAM, and Acer's 27-inch XB1 4K IPS G-Sync monitor.
Based on what we've seen so far, Destiny 2's PC version will be well worth the wait.
On Display at the Destiny 2 Gameplay Premiere
The PC version of Destiny 2 was running on:
⦁ GPU: NVIDIA GeForce GTX 1080 Ti (Courtesy of NVIDIA)
⦁ CPU: Intel Core i7-7700K 4.2Ghz  (Courtesy of Intel)
⦁ 16GB Ram/500GB SSD/Windows 10
⦁ Monitor: Predator XB1 27" 4K IPS with NVIDIA G-Sync [XB271HK] (Courtesy of Acer)
⦁ Keyboard: Razer Ornata Chroma (Courtesy of Razer)
⦁ Mouse: Razer Deathadder Elite (Courtesy of Razer)
⦁ Headset: Razer Man O'War 7.1 (Courtesy of Razer)
Destiny 2 will release on September 8, 2017 on PS4 and Xbox One, with the PC version "coming soon." Check below for more info on Destiny 2:
Related Tags