Destiny 2's 'dramatic and compelling' storyline revealed
Destiny 2's official fact sheet makes some bold claims for Bungie's big new sequel.

Published Thu, Mar 30 2017 6:33 PM CDT
|
Updated Tue, Nov 3 2020 11:56 AM CST
Destiny 2 is officially coming to PC for the first time, and now we have a fresh batch of story details to fill you in on Bungie's upcoming online FPS sequel.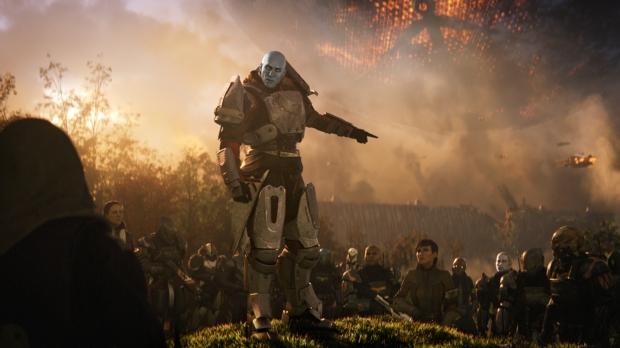 We know that Destiny 2 will be a complete fresh start for gamers, and none of your old characters, loot or content will transfer over. The storyline will also be a fresh start, and focuses on the fall of the Guardian's Tower and the Last City in the solar system. Activision has released a new fact sheet for Destiny 2 which reveals a slew of new info about the game.
The fact sheet promises that Destiny 2 will have a "dramatic, cinematic, compelling, and immersive story and fresh beginning" for all players, along with "relataable characters,." These sentiments echo Activision CEO Eric Hirshberg's promises of "great new stories and characters."
Check below for the full details.
Read Also: Destiny 2 screenshots revealed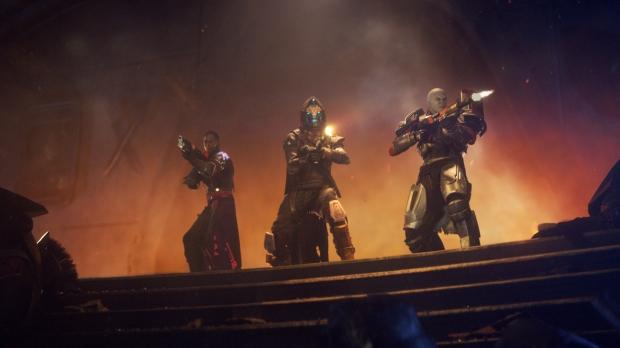 In Destiny 2, the last safe city on Earth has fallen and lay in ruins, occupied by a powerful new enemy and his elite army, the Red Legion.

Every player creates their own character called a "Guardian," humanity's chosen protectors. As a Guardian in Destiny 2, players must master new abilities and weapons to reunite the city's forces, stand together and fight back to reclaim their home. The official Destiny 2 reveal trailer, "Rally the Troops," shows two of the Vanguard, leaders of the Guardians, inspiring the people of the last city in an impassioned (and occasionally sarcastic) call to arms.

In Destiny 2, players will answer this call, embarking on a fresh story filled with new destinations around our solar system to explore, and an expansive amount of activities to discover. There is something for almost every type of gamer in Destiny 2, including gameplay for solo, cooperative and competitive players set within a vast, evolving and exciting universe.

Destiny 2 is a first-person action game and the evolution of its award winning, internationally acclaimed predecessor, Destiny. With a compelling, immersive story and fresh beginning awaiting all players, Destiny 2 will deliver an adventure for new and existing players to embark on.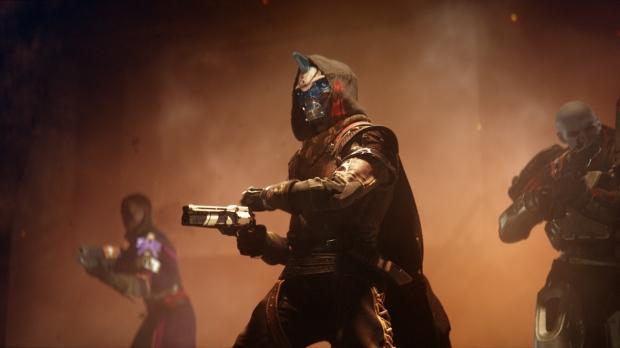 KEY FEATURES:
IMMERSIVE, CINEMATIC STORY
Humanity's last safe city has fallen to an overwhelming invasion force, led by Ghaul, the imposing commander of the brutal Red Legion. He has stripped the city's Guardians of their power, and forced the survivors to flee. You will venture to mysterious, unexplored worlds of our solar system to discover an arsenal of weapons and devastating new combat abilities. To defeat the Red Legion and confront Ghaul, you must reunite humanity's scattered heroes, stand together, and fight back to reclaim our home.
Dramatic, Cinematic Story and Missions with Relatable Characters

New Worlds and Stunning Environments to Explore with Action, Adventure, and Discoverable Rewards

Gameplay Activities for All Types of Players: New, Returning, Casual, and Competitive

Competitive PvP Gameplay with New Maps and Modes

Customize Your Character with More Options Than Ever Before to Enhance Your Abilities
DESTINY 2 IS AVAILABLE ON PC
For the first time in Destiny's history, Destiny 2 will be available on PC.
JOIN THE BETA EARLY
Early access to the Destiny 2 beta is slated for this summer with more announcements to come later. At launch, PlayStation gamers will also receive access to timed exclusive* content for Destiny 2.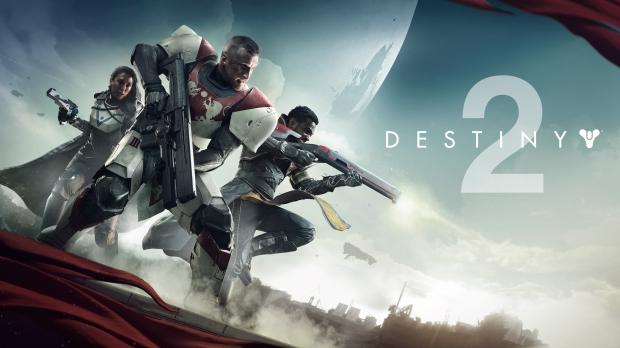 Retail
Destiny 2: $59.99 SRP

Destiny 2 - Limited Edition: $99.99 SRP

Destiny 2 - Collector's Edition: $249.99 SRP
Digital / ESD
Destiny 2: $59.99 SRP

Destiny 2 - Game + Expansion Pass Bundle: $89.99 SRP

Destiny 2 - Digital Deluxe Edition: $99.99 SRP
PRODUCT BREAKDOWN:
Destiny 2 - $59.99 SRP

Available on PlayStation®4, Xbox One, and PC

PlayStation®Plus or Xbox Live Gold subscription respectively, required for significant features.
Here's what Bungie has to say about Destiny 2:
Thus begins the conversation about our next adventure together. There will be so much more to say before we reunite the Guardians to reclaim their city from the most dreaded threat it has ever faced. Fortunately, we'll have all summer long to dive into the details.

This is a new beginning for every player. We know you have questions about the worlds you'll explore, the enemies you'll fight, the powers you'll master, and (as Cayde promised) the loot you'll earn. All will be answered in the weeks and months to come. It should be a hell of a ride.

At this moment, our focus is the story we're telling in Destiny 2. Up next, we'll take a look at the gameplay. Your first opportunity to see Guardians in action will happen on May 18. We hope to have you all in the audience for the gameplay reveal livestream.

This summer will be your chance to get your hands-on a controller. You'll be invited to help us prepare for the launch of Destiny 2 by joining an open Beta. Players who pre-order will be the first to jump into action, but we'll be calling on all Guardians to give their feedback.

There will be so many other stops to make on the road to September 8. The journey that leads to Destiny 2 will circle the globe and span the solar system. We've only fired the first shot.
Destiny 2 launches on September 8, 2017 on PS4, Xbox One and, for the first time ever, PC. An open beta will be held during the summer, but pre-orders grant you early access to the beta.
Destiny 2 gameplay will be shown off on May 18 during a livestream.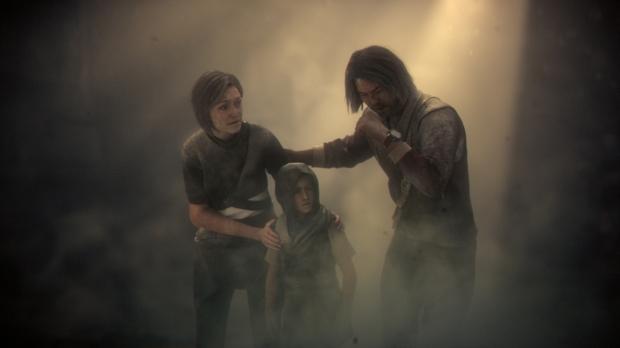 Related Tags