Blizzard today announced a partnership with Bungie regarding Destiny 2 on PC, which will be hosted on Blizzard's widespread servers.
In a move right out of EA's playbook, Blizzard will assist Bungie in bringing Destiny 2 on the PC platform. The two juggernauts will partner together so Destiny 2 on PC will run on Blizzard's widespread and powerful Battle.net servers (no longer called Battle.net, but you get the gist) so Bungie doesn't have to create a whole new network client and worry about the logistics of another millions-player strong online platform.
However, this means Destiny 2 on PC will be exclusive to Blizzard's Battle.net platform, so you'll have to have an account to play. For most PC gamers this isn't a big deal, and Destiny 2 will just be another game tied to their account. This means PC players can use all the benefits of Battle.net including friends list, messaging, sharing, and purchasing Destiny 2 on PC with Blizzard Balance. However, if Blizzard doesn't operate in your global region, there's a chance you simply won't be able to play the PC game.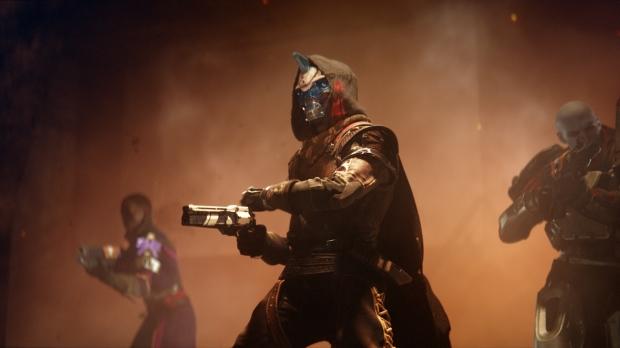 "Creating a new network client for Destiny 2, which is bringing the franchise to PC for the first time, would needlessly extend the development period for the game. We want to get our hands-on Destiny 2 as soon as possible like everybody else, so we offered to share our PC platform with our sister companies for this release," Blizzard announced.
"We're honored to be able to help the talented folks at Bungie and Activision bring their much-anticipated sequel to a new platform," Blizzard continued.
"Being on Battle.net will allow Destiny 2 to plug in to our existing global network, freeing up the developers at Bungie to focus their energy and resources on making the best and most fun game they possibly can. This also means Destiny 2 players will have access to our online social functionality, including chat with friends, the ability to see which of their friends are online in Destiny 2 or in Blizzard games, and the ability to stream gameplay directly to Facebook."
Destiny 2 will launch on PC, Xbox One, and PS4 on September 8, 2017.
Check below for more content for Destiny 2.