Destiny 2 trailer shows Cabal invading Last City
Destiny 2 trailer confirms major plotlines, but leaves more questions in its wake.

Published Wed, Mar 29 2017 2:06 AM CDT
|
Updated Tue, Nov 3 2020 11:56 AM CST
Bungie and Activision have dropped an official teaser trailer for Destiny 2, confirming a plotline that was gleaned by recently leaked promo posters.
Destiny 2 will revolve around an invasion on The Last City on Earth. I've always said we should go to the Last City and meet the people who we're fighting for, and now I'll get my wish...of course the city itself will be annihilated and destroyed by incoming waves of Cabal monstrosities. The Vanguard defends the city--including Cayde-6 and Zavala--and we get our first glimpse at a dual fire-sword wielding baddie. Lance Reddick will reprise his role as Zavala, and Nathan Fillion will also play Cayde-6 this time around.
The Cabal have been up to something mysterious, and Destiny 2 will show us exactly what those space gladiators have uncovered. Remember that the Cabal sent off a message to their colossal interstellar Empire in The Taken King. This message probably triggered the invasion and sacking of The Last City. Also there's speculation that Lysander has joined up with the Cabal and is leading rogue Guardians to strike the Last City as well.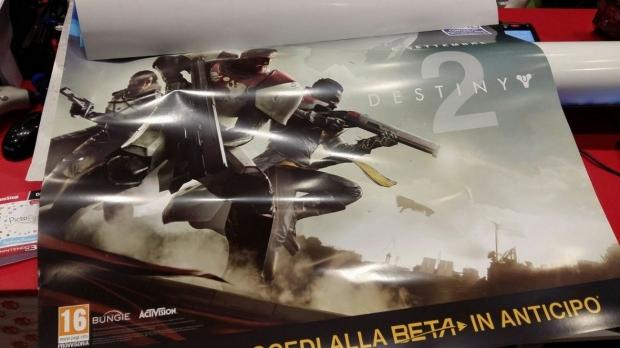 Destiny 2 is expected to launch on all platforms, including PC, sometime in September.
Bungie will reveal the full Destiny 2 announcement trailer on March 30, 2017 at 10am PST / 1pm EST.
Related Tags