Final Fantasy 15 PC port won't come any time soon
Final Fantasy 15 game director says the team is focusing 'solely on the console version' right now.

Published Tue, Oct 25 2016 12:06 PM CDT
|
Updated Tue, Nov 3 2020 11:58 AM CST
Square Enix has already affirmed that Final Fantasy 15 won't come to PC until the console versions launch, but how long after? A year or so? Maybe more? According to game director Hajime Tabata, PC gamers might be waiting for quite some time.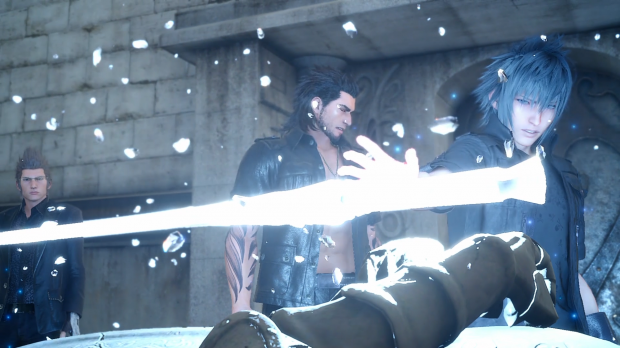 Tabata affirms that a PC port of Final Fantasy 15 would be a massive undertaking, and would actually require mostly new development. The team would have to totally focus on FF15 on PC and nothing else, to the point where their whole dedication would be on the PC version.
"About the PC we're focusing all our efforts into the console versions of the game. So we're not looking into it right now to be honest. Making a PC version of the game would mean we'd have to readjust a lot of stuff and concentrate solely on developing it, even though the development team has shown interest in getting a PC version out at some point," Tabata said in a recent interview with Hobby Consoles.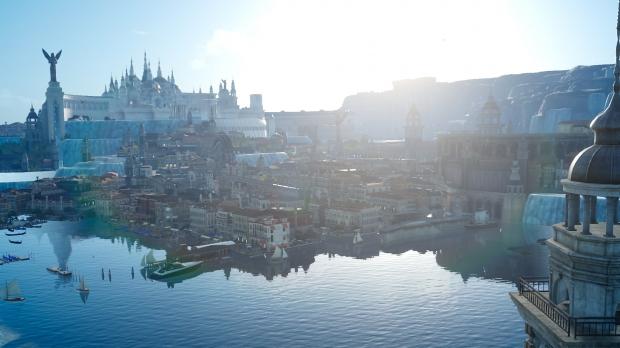 Read Also: Final Fantasy 15 takes 200 hours to completely beat
PC platforms would also mean less scaling back and watering down, however. We've had reports that Final Fantasy 15 was barely running at 30FPS on PS4 and Xbox One before it was delayed, and Square Enix would use that extra time to push the frame rate cap as much as possible.
Tapping PC power would mean the devs would have a wider pool of horsepower to potentially play around with, but PCs also have a huge variety of video cards to choose from as well.
The devs are ardent and totally dedicated to creating high-quality experiences, so PC gamers wouldn't have to worry about a lazy budget port. If Final Fantasy 15 ever came to PCs, it'd likely be a competent build, but I think it'll be a year or maybe two before it makes the jump--if it ever does.
Read Also: Final Fantasy 15 is 'very good' and 'worth the wait'
Read Also: Final Fantasy 15's main story will be 50 hours long
Tabata also weighed in on Final Fantasy 15 ever getting PS4 Pro enhancements, saying that it's basically the same situation as PC. The team didn't know about the PS4 Pro while FF15 was being designed, and they'd need quite a bit of extra time to make the adjustments:
"About the PS4PRO, it's basically the same thing about the PC - if we wanted to take full advantage of the new hardware that would mean putting in much effort and time to make the game look and run better...and time is something we don't have right now neither we had foreseen the PS4Pro existence before.
"In the future, with some dedication and time maybe we can get a PS4Pro version of the game that can take advantage of the systems capabilities. But as of right now the game has maxed out the PS4 horsepower."
Final Fantasy 15 will drop on November 29, 2016 on PS4 and Xbox One.
Related Tags