E3 2016 - Square Enix confirms that Final Fantasy 15 will be an absolutely massive game in terms of gameplay offerings and scope, and will mirror the same staggering content that completionists expect from a Final Fantasy game.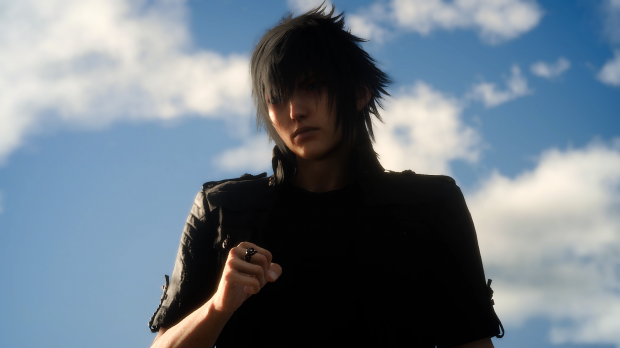 We've known for a while that Final Fantasy 15's campaign storyline lasts anywhere from 40 to 50 hours of gameplay, but Final Fantasy 15 game director Hajime Tabata has revealed that the huge open-world game can take up to 200 hours to completely master. As someone who's spent about 300 hours in a Final Fantasy game (and 120+ in Final Fantasy XIV: ARR), this number is a godsend, especially since I had concerns about FF15 being too "casualized" for its own good.
"In terms of clearing the main story, we're anticipating about 40 to 50 hours of gameplay, so there will be that at the very least. But there are a lot of side quests and extra stuff. With that alone, we're looking at about 100 hours of gameplay. So if you count all of that, we're looking at about 200 hours total if you clear everything. Fans have been waiting for quite a while, so we want to make sure there is a lot to enjoy when it's out," Tabata said during an E3 2016 showcase.
Tabata also answered a ton of questions from fans, including DLC plans, frame-rate and resolution balancing, combat mechanics, and more. For a metric ton of new footage showing Noctis' adventures in combat, exploration, flying the carship Regalia and more, be sure to check out our absolutely huge mega-gallery of FF15 gameplay footage.
Final Fantasy 15 releases on September 30, 2016 on PS4 and Xbox One.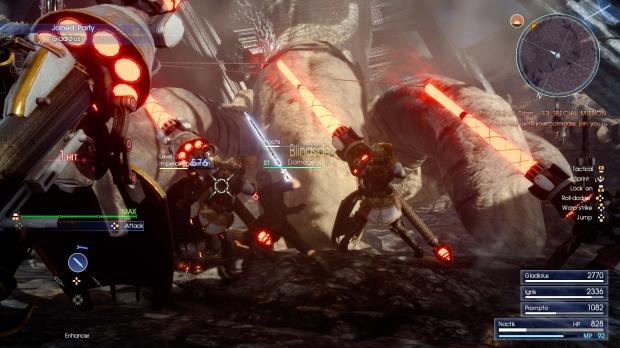 Will we see a stable frame rate and anti-aliasing improvement in the final game? What kind of optimization is being carried out to maximize visual quality while preventing frame rate dips?
"It's hard to give a definitive answer about the final version now since we are constantly optimizing, but we can tell you the specs of the E3 demo. There's a slight different with Xbox One and PS4.
"For the Xbox One E3 demo, dynamic resolution ranges between 800p to 900p, usually closer to the 900p range, and at a constant 30 frames per second. So it is performing at a more stable and higher level than Episode Duscae and the Platinum Demo. There are times when it still dips, and that's usually when you call on your ally commands, like when you call on Ignis to mark an enemy it dips to 26 to 27 frames, but it won't deter from the experience. But since we're able to achieve this for the E3 demo, we have a positive outlook on the final version of the game.
"For the PlayStation 4 E3 demo, it's a dynamic range between 900p and 1080p. Most of the time, it's about 1080p at a constant 30 frames per second. Sometimes, it will, just like Xbox One, dip a little bit when the GPU can't process what's happening on the screen so quickly, but it's mostly 30 frames. But we will continue to fine tune and optimize the game for as much time as we can.
"Don't worry about the frame rate for the final version, we're working on it. As far as anti-aliasing goes, there's a lot of processing for constant anti-aliasing, so we implement it every few frames as not to overload the processing."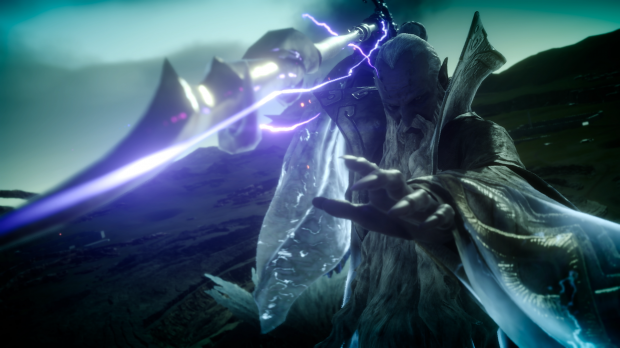 How many Astrals (summons) are in the game, and how are they related to the story? Do they serve as guardians of specific nations?
"In terms of sheer number, we don't need to say the exact number. There isn't a whole lot. It's a relatively lower number. Some fans might feel that the total number of Astrals is underwhelming. But we've made each one so impactful that they all have a presence and that players will have a real connection with them by the end of the game.
"Over the course of the story, Noctis will need to borrow the power of these Astrals, so as you progress through the story, Noctis will face off against them. And there are some other Astrals, like Carbuncle from the Platinum Demo. So instead of focusing on the sheer number, we want people to focus on their personality and characteristics, and how we designed each one. Astrals aren't guardians of specific nations, they're guardians of the world."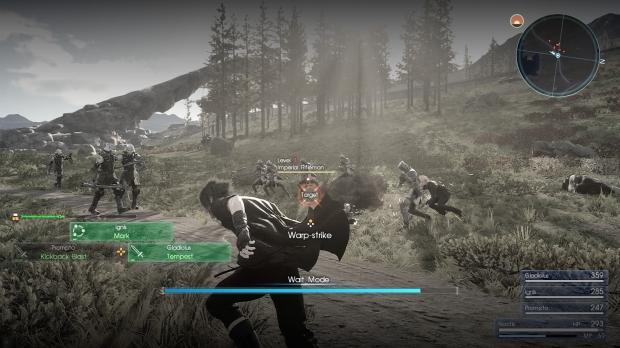 Are there are any plans for downloadable content? I'm curious about additional story content and costumes.
"It's probably because we announced the release date already, but during E3 we got so many questions about DLC. We're in a state where we've pretty much finalized our DLC plans, and our concept for all of our DLC is to make sure that fans who bought the game and played it feel like they've made a great purchase. Looking at the DLC plan, there is a lot of stuff I myself am excited to play and give to fans, but right now isn't the right moment to release those details.
"There will be additional story content, costumes, as well as things that don't fall into those categories that fans will be excited to see. I know we've showcased some of our PlayStation VR demos this E3, and those are some things we're planning to implement and provide as DLC experiences. But obviously, we're working towards getting this game out on September 30, so most of the priorities are on the main game. Only specific core members are working on the DLC right now."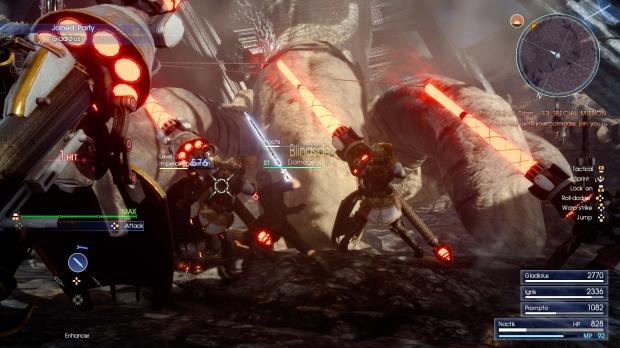 Are you able to change your party members' behavior during battle?
"Party member behavior during battle will be affected by the weapons you've equipped and the abilities you have at that time. The weapons you've equipped will influence their actions in battle, and depending on what abilities you've obtained up until that point, that influences the AI of your party members."
"For player abilities, by pressing the LB/L1, the UI at the bottom left, which is usually your weapons, will change to select abilities from your comrades, and from there you can manually select which ability you want each member to carry out. There's a cool-down timer for these commands, so once you use one you have to wait a bit to use it again.
"There are also automatic abilities and actions that your party members carry out, so what you have at the time will affect when and how they use those. We've shown a little bit of the magic usage, but your comrades can also use magic as usable items. I feel like we've obtained a good balance. Noctis is the main character, but by being able to command your party members, it feels like you're able to control all of them."