Final Fantasy 15 barely hits 30FPS on consoles
Even with resolution scaling on PS4 and Xbox One, Final Fantasy 15 isn't able to hit a steady 30FPS mark.

Published Tue, Aug 30 2016 2:18 PM CDT
|
Updated Tue, Nov 3 2020 11:58 AM CST
Square Enix's new Final Fantasy 15 RPG won't be in full HD at all times on consoles, instead using dynamic resolution scaling to drop res to hit specific frame targets. But even with resolution drops both PS4 and Xbox One are struggling to maintain 30FPS.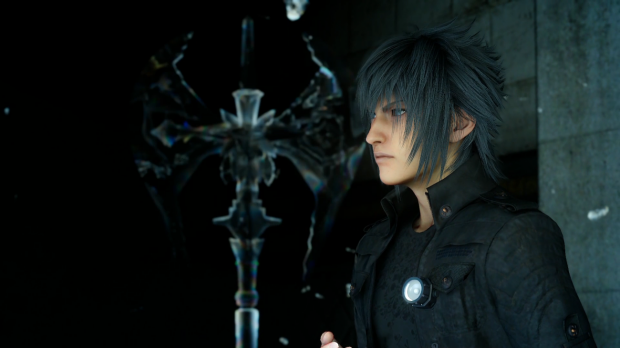 Final Fantasy 15 game director Hajime Tabata says that the game currently runs with dynamic resolution PS4 and Xbox One in order to balance resolution and frame rates. Tabata confirmed that Sony's PS4 runs between 900p and 1080p and is "close" to hitting its targeted 30FPS, even with scaling. As is the norm, Microsoft's Xbox One fares worse with the scaling, dropping as low as 765p and only as high as 900p to hit a "close approximation" of 30FPS. So that means even with the scaling both consoles can't even maintain a steady 30FPS.
PS4 and Xbox One gamers are no stranger to dynamic scaling. Thanks to both consoles' outdated GPU and CPU tech, just about every game released this generation uses some form of resolution scaling in order to hit a specific FPS target. Even if a game is advertised as 1080p, if it uses dynamic resolution scaling, the game will drop below 1080p to maintain frame rates and reduce lag. It's not exactly an exact science either, leading to some less-than-smooth experiences across a ton of console games.
As of right now there's no plans to release Final Fantasy 15 on PC, but a lot of Square Enix's grief could've been avoided if that were the case. The studio said that it will consider a PC version, but only after the console port is released.
Tabata has also revealed that Final Fantasy 15 won't be completely open world, instead offering a mix of linear and open-based environments. The first half of the game will be open-world and the second-half will be linear much like classic Final Fantasy games.
Final Fantasy 15 will come out on November 29, 2016 on PS4 and Xbox One. Based on this info, it's easy to see why the game was delayed.
Related Tags