Final Fantasy 15 on PC won't happen until console ports release
Final Fantasy 15 publisher says it'll 'definitely take a good, hard look at PC', but not until the console version is shipped.

Published Fri, Apr 1 2016 7:32 AM CDT
|
Updated Tue, Nov 3 2020 12:00 PM CST
Square Enix hasn't ruled out a PC release for Final Fantasy 15, and the publisher promises that it'll seriously evaluate the platform in due time--but not before the console ports release. So we could be waiting well into 2017 before FF15 makes the jump to PC.
Square Enix game director Hajime Tabata says that the studio is "aware of the big call for a PC version." but the PS4 and Xbox One flavors take priority. The studio is committed to optimizing the console versions ahead of Final Fantasy 15's September 30 release date.
"Unfortunately we weren't able to do simultaneous development on a PC and console version for XV," Tabata told Endgadget. "We had to focus on the console version, and our goal was to maximize, optimize everything for the HD consoles. Once that's done, then we will definitely take a good, hard look at PC and what we need to do, and consider all our options. But right now we aren't decided, we're still considering a lot of things."
Evidence of a PC port of the landmark action RPG has been mounting in the last few days, especially with a particular GameStop advertisement that outright listed PC as one of the game's platforms. I think it's only a matter of time before Square Enix pulls the trigger, but the studio has its hands full making Final Fantasy 15 run at 30FPS on consoles.
In other FF15 news, at the official Final Fantasy Uncovered event Square Enix unveiled a host of new spin-off content for the game including a feature-length CGI film called Kingsglaive, and a five-part anime series called Brotherhood. There's also a brand new FF15 Platinum Demo available on PS4 and Xbox One, but it's not very good. Even still you should give it a whirl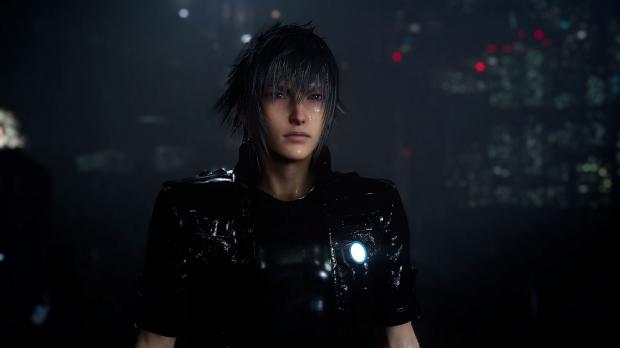 .
Related Tags