NVIDIA has unveiled its next-generation Tegra processor, known as Parker, with some advanced technology powering the new system-on-a-chip.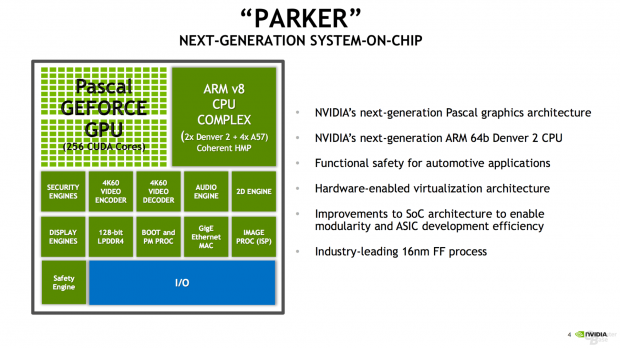 The new Parker SoC is made on TSMC's impressive 16nm FinFET process, where it has Pascal GPU cores and their new Denver 2 CPU cores. Parker features 256 CUDA cores from the Pascal architecture, while the ARM v8 CPU has two Denver 2 and four A57 cores. The CPU side of things has 2MB of L2 cache which are linked through the HMP (Heterogeneous Multi-Processor) architecture to deliver 4MB of L2 cache.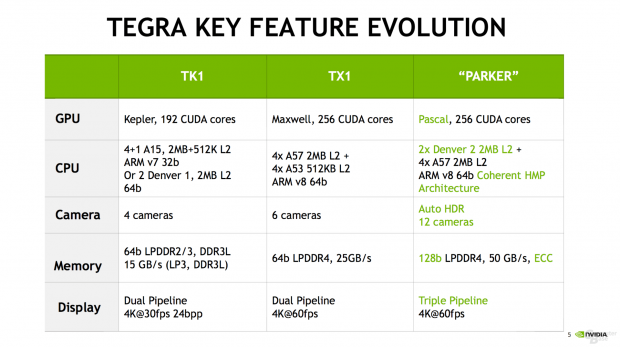 NVIDIA's new Denver 2 chips also feature 128K+64K sub-cache, while the A57 cores feature 48K+32K sub-cache system. There's also 128b LPDDR4 support with up to 50GB/sec bandwidth, while the display is a triple pipeline that can handle 4K60, with camera features including auto HDR on up to 12 cameras. CPU performance wise, the Denver CPU cores are pretty powerful - with NVIDIA claiming a 40% performance lead over Apple's A9X processor, and a nice bump on Samsung's Galaxy S7 smartphone.
Now while NVIDIA will use Parker SoC will find its way into the automotive market, we did report that NVIDIA would use a Pascal-based Tegra for the upcoming next-gen Nintendo NX console. The new Parker SoC is still a Pascal-based design as it has GPU cores from Pascal, so it should be interesting to see if NVIDIA does provide the new Parker SoC to Nintendo for its new NX handheld hybrid console. We should find out soon enough.
Nintendo's new NX console will be unveiled sometime this year, possibly in September. The NX is slated to release globally on March 2017.
Check below for a list of everything we know about the NX so far: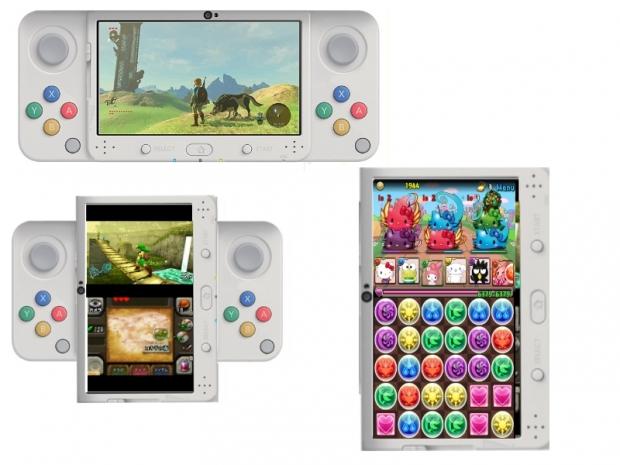 Everything we know about the Nintendo NX so far: