Fallout 4's install size is surprisingly light
Despite being a huge 400 hour open-world game, Fallout 4 won't crowd HDD space on consoles and PC.

Published Sun, Sep 27 2015 2:08 PM CDT
|
Updated Tue, Nov 3 2020 12:03 PM CST
Fallout games have always been tremendous timesinks that demand hundreds of hours of play, but Bethesda has usually been pretty good about optimizing install sizes for all its games. Fallout 4 won't be any different: according to a listing on the Xbox Marketplace, Fallout 4 only weighs in at 28GB on the Xbox One.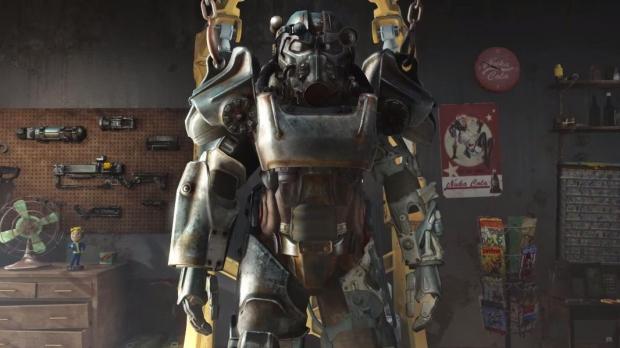 While the file size hasn't been revealed for PlayStation 4 or PC just yet, most multi-platform games stay within the same storage requirement ranges. We shouldn't see any major discrepancies other than a few gigabytes or so difference. With a number of high-profile games releasing on the coming months, Fallout 4 fans can at least rest easy knowing they won't have to make too much room for Bethesda's post-apocalyptic adventure.
Then again, Fallout 4 doesn't really tap that well of incredible fidelity that we see in most AAA games, so the devs have a lot less layered data to optimize. The lack of pristine graphics should shave off a good portion of the game's required storage. Bethesda has outright admitted that they had to water down the graphics as a trade-off to maintain other parts of the game.
Other games like Halo 5 are a completely different story: the Xbox One exclusive will take up a meaty 46GB+ of HDD space, accounting for 13% of total memory and weighing in as the eighth largest Xbox One game to date.
With less than two months remaining until Fallout 4's release, Bethsoft has been busily unveiling content left and right. Here's a quick list of what we know so far:
Bethesda has also revealed just how Fallout 4's layered progression system works, fully confirming that our perk explanation guide was right on the money.
Bethsoft's own Todd Howard explains that Fallout 4's level system is EXP based like Fallout 3, not skill-based like Skyrim, and that the perks will be tiered in ranks (as we speculated in our perk guide). Since there's no level cap, users can expect to level up faster and get more opportunities to unlock and mix and match perks, and Bethesda equates Fallout 4's leveling speed to Skyrim rather than Fallout 3's slower model. Plus you get to allocate 28 SPECIAL points when you start off, granting you access to different perk tiers which are totaled at 70 base perks.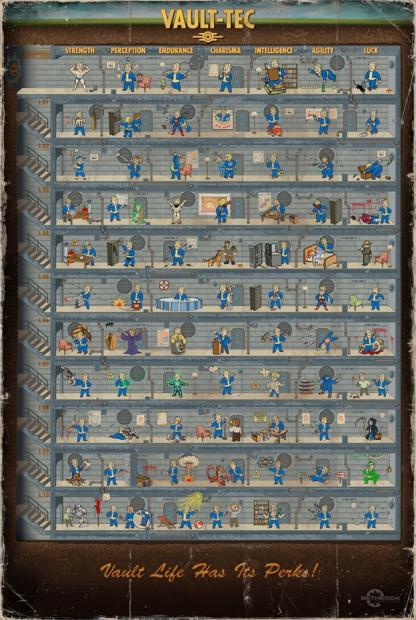 Related Tags