Fallout 4 gets $30 season pass and full modding tools
Fallout 4 gamers are getting the full-blown modding suite that Bethesda used to create the game...as well as a season pass for DLC.

Published Thu, Sep 10 2015 10:13 AM CDT
|
Updated Tue, Nov 3 2020 12:04 PM CST
As if there was ever any doubt, Bethesda has revealed that Fallout 4 will have its own season pass for future DLC...and even calls the pass a "reward for our most loyal fans". The real reward, though, is the full unrestricted set of modding tools that gamers will get across consoles and PC.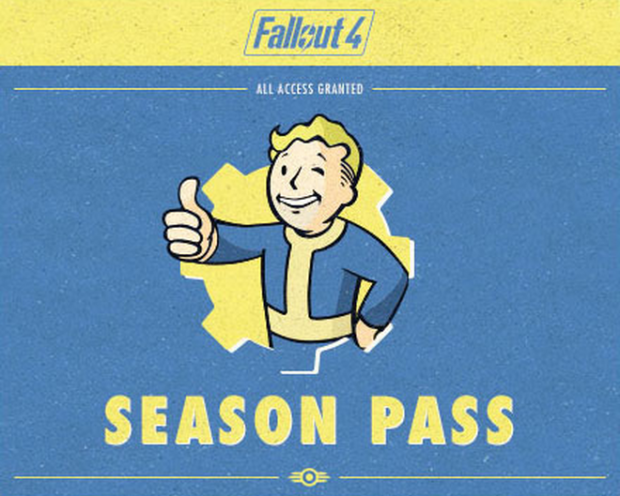 While just about every gamer feels that season passes are a terrible scheme on par with the pre-order gamble that sadly funds the industry, Bethsoft affirms that the pass will unlock access to "all DLC ever released for Fallout 4". There's no Evolve-style multi-passes going on here.
On the up-side Bethsoft plans to give players the very same construction software that the studio used to create the game. So the paid season pass DLC could end up being a non-issue. But there's a catch...the tools won't be up at launch. "Early next year we'll release for free the new Creation Kit for the PC. This is the same tool we use in the studio. You'll be able to create your own mods and share them with others. We're especially excited these same mods will then be coming to Xbox One, and then PlayStation 4."
So basically if you beat Fallout 4 within the first few months of its release (fat chance considering it's 400+ hours long) you might find yourself shelling up for the first DLC pack. User-created mods might take some time before they ramp up to the epic sprawling masterpiece that is Skyrim on mod-steroids, but undoubtedly most gamers will flock to the Fallout Nexus for all their extra content needs.
The specter of paid mods looms in the back of all of our minds...and everyone half-expects Bethesda to make good on its bid to monetize user-created mods across consoles. The studio already tried it on PC and it didn't work too well...so let's hope the concept is dead and buried.
Fallout 4 releases on November 10, 2015 across PC, PlayStation 4 and Xbox One. No word on a release date for the game's first DLC, and the modding tools won't be released until "early 2016". If you haven't already be sure to drop by our official Fallout 4 perk guide to see how the new revamped system works.
Related Tags