Bethesda admit they had to water down Fallout 4's graphics
Bethesda says they had to 'dial some of' the graphics in Fallout 4 back for 'all of these other things'

Published Thu, Jun 18 2015 10:21 PM CDT
|
Updated Tue, Nov 3 2020 12:06 PM CST
Fallout 4 was one of the best games unveiled at E3 2015, but during an interview with GameSpot, Bethesda boss Pete Hines had some sad words to say about the graphics in Fallout 4.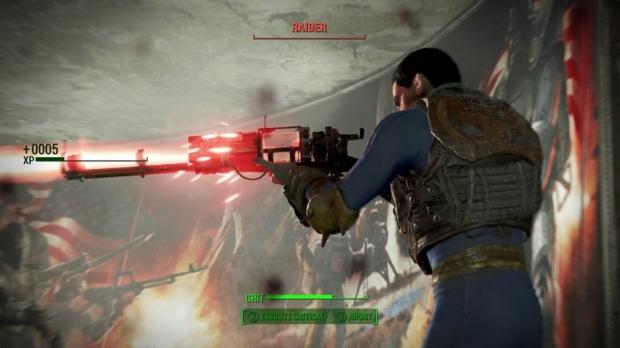 Hines said that the complex crafting system and extensive interactive environments required some graphical compromises, where he added: "Everything that we do is a balance. We could make the best looking game possible, but we dial some of that back in order to allow for all of these other things". Hines also added: "If you want to pick flowers and make potions all day, then that's what you're role-playing. If you want to go shoot everybody in the head with a laser-musket, then that's what you're role-playing".
Personally, I think Bethesda is having to compromise in the graphics department in Fallout 4 because of the lackluster hardware found in the Xbox One and PS4. If it were a PC only game, there would be absolutely no need to water down the graphics, or compromise any part of the game, period.
Related Tags