Holiday Buyer's Guide 2016 - Gift Tips from our Editors
Boy these things come around fast. Welcome to the 2016 Holiday Buyer's Guide to the best products of 2016.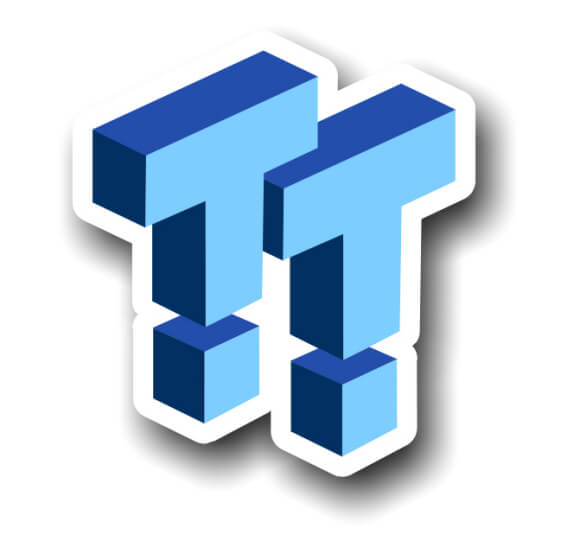 Published Dec 12, 2016 7:15 AM CST
|
Updated Tue, Nov 3 2020 6:58 PM CST
11 minute read time
Introduction and PC Upgrades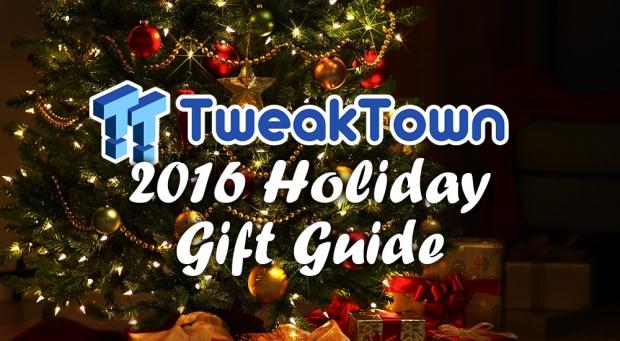 If you're reading this, you probably know that all year round you can rely on TweakTown to review the hottest and greatest gadgets from PC hardware, consumer electronics, games, and movies - we go through it all to tell you if it's worth your money and time. But Christmas is a time to spoil, so who better to treat than numero uno?
Welcome to the 2016 TweakTown Holiday Buyer's Guide. Feel free to "accidentally" bookmark the page, leave it open on every device you have or just post the links to your social media accounts, so your family gets the message. Without any further ado, let's jump into our best picks of the year.
Video Card: NVIDIA GeForce GTX 1080 & AMD Radeon RX 480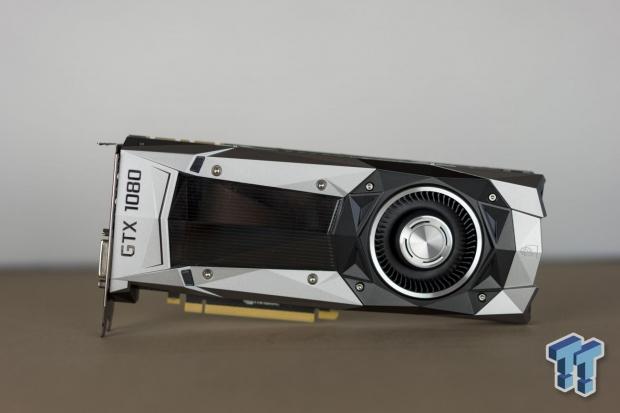 NVIDIA continued their high-end graphics card domination throughout 2016, with the GeForce GTX 1070, GTX 1080, and the Titan X. But, they were priced alongside their performance - allowing AMD to swoop in for the under $300 crowd with the Radeon RX 400 series. The Radeon RX 480, in particular, represents a return to form for AMD, teasing the beginning of something new with Polaris - and soon, Vega.
Read our full review here, and you can buy it at Amazon here.
Display: Acer Predator X34 & Acer XB271HU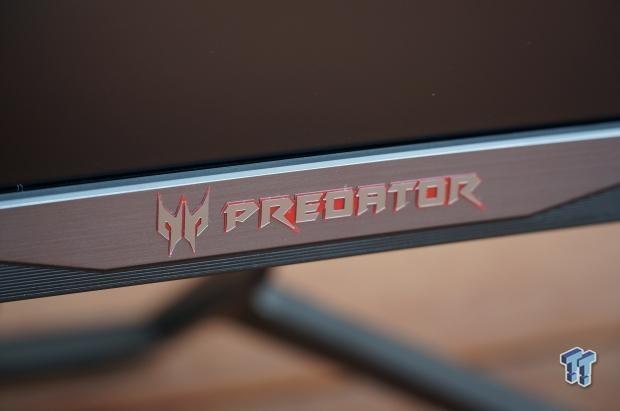 This is a hard choice... Acer killed it with the Predator X34 this year, a 34-inch curved UltraWide with its delicious native 3440x1440 resolution and 100Hz refresh rate, topped off with NVIDIA's G-Sync technology. But, I'm a fan of high refresh rate displays, so an honorable mention must go to Acer's XB271HU - their 27-inch 2560x1440 panel with the awesome 144Hz refresh rate and G-Sync.
Read our full review here, and you can buy it at Amazon here.
SSD: Samsung 960 EVO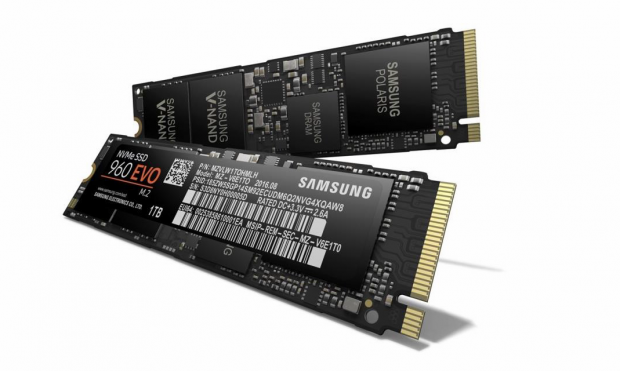 Price meets performance. This is what Samsung's 960 EVO is all about. Of all the SSDs we've tested this year, Samsung's 960 EVO stands out from the crowd. With sequential read/write speeds of up to 3,200/1900 MB/s and random read/write performance of up to 380K/360K IOPS, Samsung's 960 EVO delivers performance that is hard to match at an affordable price. We feel that Samsung's 960 EVO series delivers the best performance to price ratio of any SSD on the market. This tiny gum stick-sized SSD is sure to please.
Read our full review here, and you can buy it at Amazon here.
Case: Thermaltake Core P3 & Corsair Crystal Series 570X RGB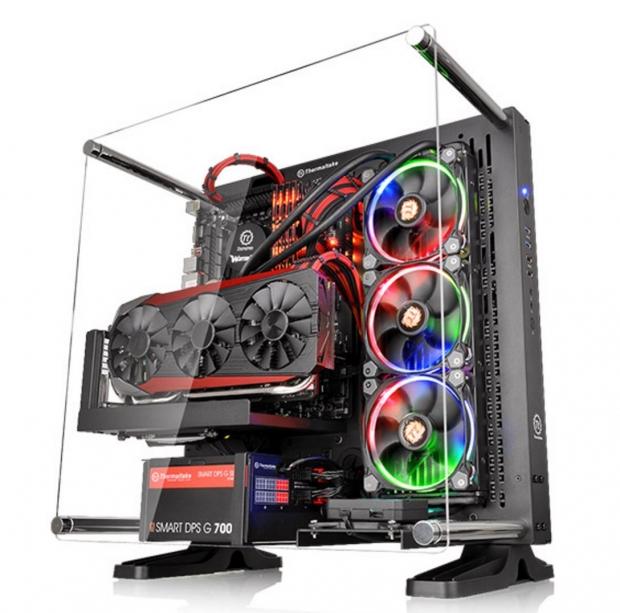 When it comes to cases, not a single chassis we saw this year can compete with the Thermaltake Core P3 when it comes to showing off what your rig is made of. It's affordable, easy to assemble, and it leaves every bit of your PC fully exposed for your viewing pleasure. The design is solid, it offers hidden locations for drives, it is water cooling compatible, and Thermaltake even hosts 3D printable files on site to allow users to customize these cases to do exactly what each user wants from their open air show piece.
Read our full review here, and you can buy it at Amazon here.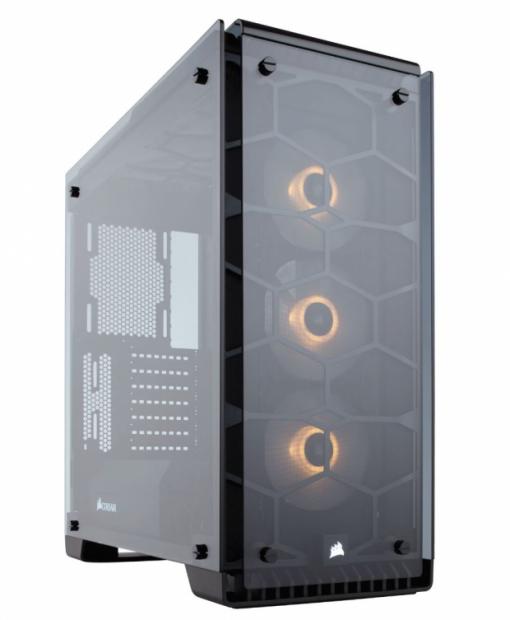 When it comes to a standard style of chassis, we feel that Corsair has pushed the boundaries as to what to expect from cases in the future. Many companies have delivered designs which have used tempered glass on the front, or maybe the front and the left side, but nobody has taken it to the extreme of what the Corsair Crystal Series 570X RGB has. Not only does it look sleek with views into the chassis from every angle, the addition of a trio of controllable RGB fans down the front allows every bit of your desktop to be perfectly color matched.
Read our full review here, and you can buy it at Amazon here.
PC Upgrades Continued
CPU Cooler: Swiftech H320 X2 & Phononic HEX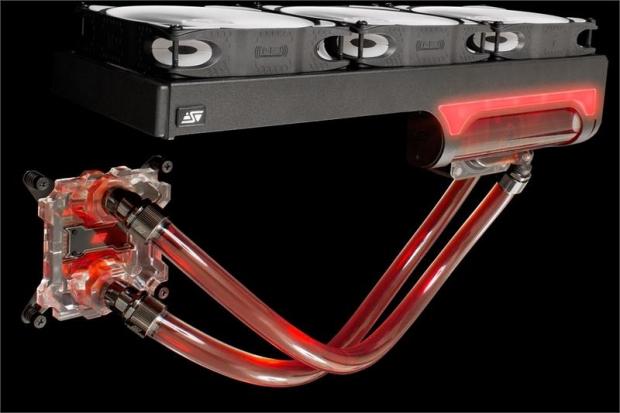 Swiftech gets top honors this year with their H320 X2 Prestige All-In-One kits. Performance it great and installation is simple. There may be the downfall of the reservoir design blocking the use of push/pull fans, but on that same note, you do not need any extra fans for superior cooling. Pricing is aggressive for these units, and unlike most Asetek builds, this cooler from Swiftech is modular, it is made of top-tier components, and is an AIO that can grow with your requirements for many years to come.
Read our full review here, and you can buy it at Amazon here.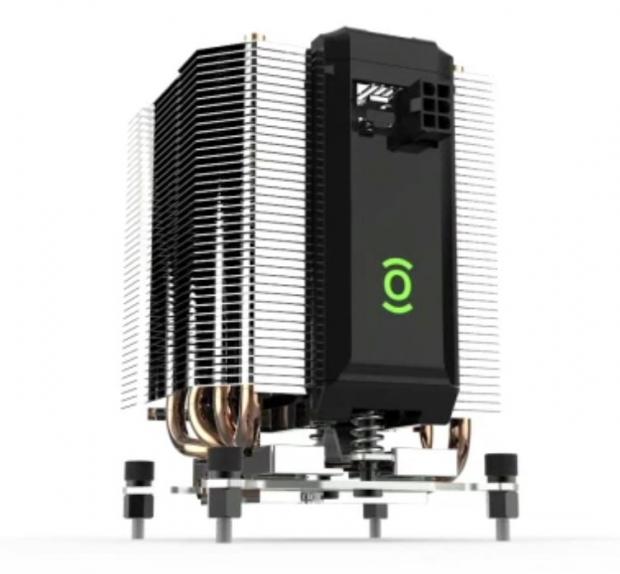 We'd be remiss to not give an honorable mention to the Phononic HEX 2.0 CPU cooler for a couple of reasons: First, they're the first TEC cooled tower which actually works as intended that we've tested to date. Secondly, Phononic has been able to keep things compact, deliver great results, and even delivered the cooler with software so that you can take control of the way in which the TEC functioned, where other designs were plain and ultimately failed to impress.
Read our full review here, and you can buy it at Amazon here.
Keyboard: Logitech G910 Orion Spectrum & Tesoro Gram Spectrum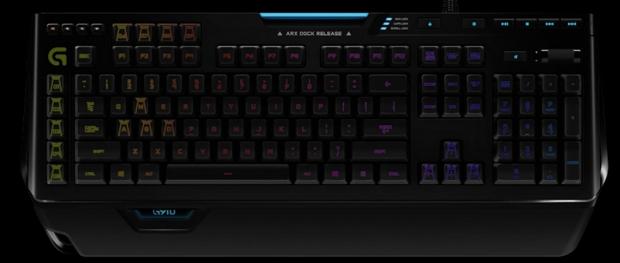 For top honors this year we have to give props to Logitech and the development and release of the G910 Orion Spectrum. Everything you would ever desire in a gaming keyboard is present, they developed new switches, opted for a faceted key cap design, there is a dock for your phone, there is programmable RGB LED lighting, and all of this is contained within a frame which is not gaudy. It may cost a tad more than some of the other options out there, but it is a solid design that will leave nobody wanting once it is on your desk.
Read our full review here, and you can buy it at Amazon here.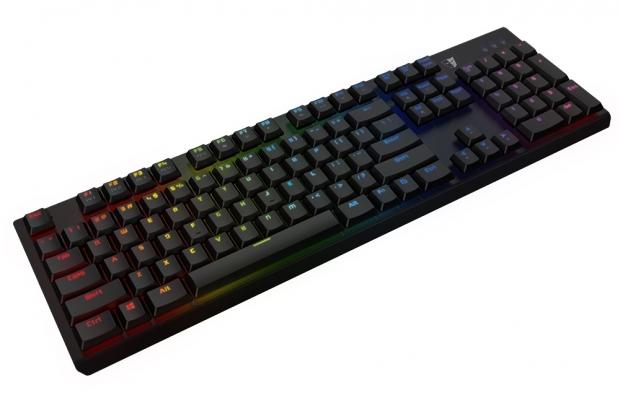 If you are looking for something a bit more affordable and do not need extra keys, or much of the fancy "gaming" related features, the Tesoro Gram Spectrum is a solid choice as well. This keyboard also delivers customizable RGB backlighting, but it is also designed with low-profile key caps which gives it a unique feel in the mechanical keyboard market while you pump away at the keys playing Overwatch, CS:GO, and a million other games.
Read our full review here, and you can buy it at Amazon here.
Mouse: Logitech G900 Chaos Spectrum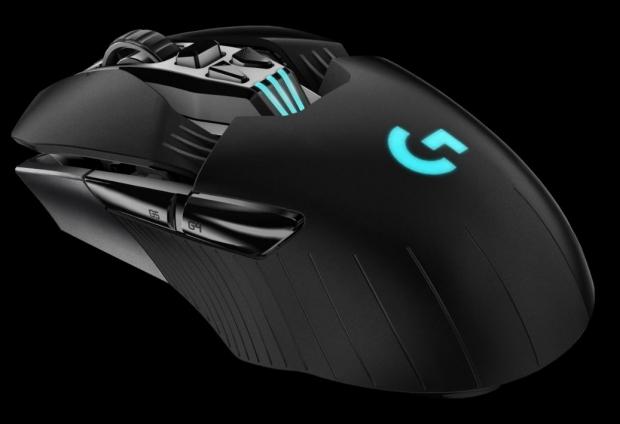 Again, Logitech comes to mind when thinking back to the best design offered in 2016. The styling of the G900 Chaos Spectrum may be aggressive, but a ton of thought, effort, and refinement went into delivering this mouse to the masses. It can be run either wired or wireless, it feels great in hand, there are plenty of buttons to satisfy most users, and with the components used under the hood in this mouse, it can deliver excellent response to your movements, and near effortless clicking, as you happily game along with it.
Read our full review here, and you can buy it at Amazon here.
Gaming Chair: Tesoro Zone Balance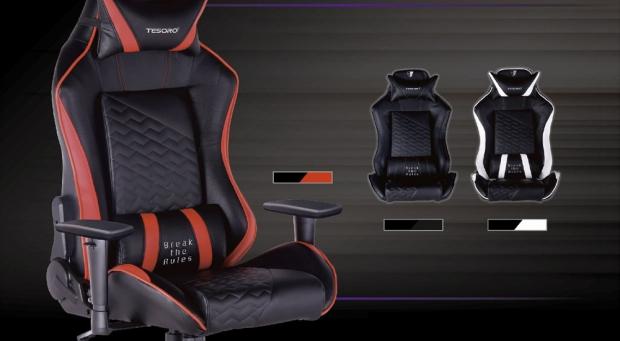 Tesoro entered the gaming chair market in the final months of 2016 but made a big splash. Tesoro's Zone Balance Gaming Chair is not only comfortable, but stylish - and it also won't break the bank, so you don't need to be earning that pro-gaming/eSports money to be spending hours per day being comfortable while gaming.
You can buy it at Amazon here. Review coming soon.
Storage and Networking
RAM: G.Skill Trident Z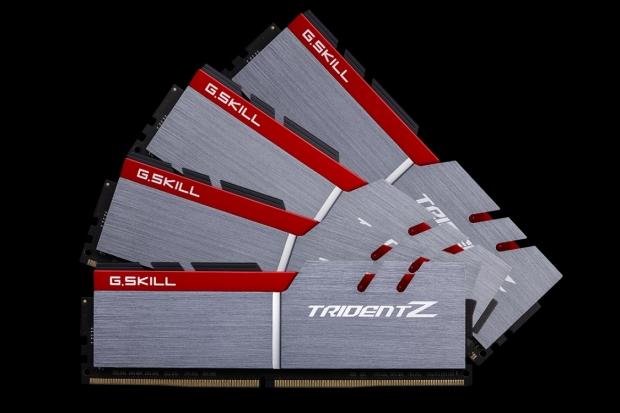 With DDR4, we have seen many designs in heat spreaders, and varying degrees of performance for the rated speeds offered in what we tested. However, when it comes to picking just a single kit from the bunch, the G.Skill Trident Z RAM is where you will get the best of all worlds. Whether you want white, black, red, orange, or yellow accents to match your motherboard, G.Skill has what you desire. Performance has been top-notch, and for those who like to squeeze a bit more from their RAM, the ICs used in these kits delivers the ability to obtain more speed, or reduce timings to finely tune these kits to get exactly what you want from them.
Read our full review here, and you can buy it at Amazon here.
USB Drive: PhotoFast iType-C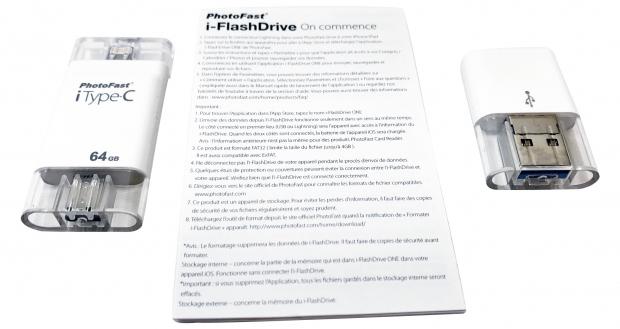 It's no secret that 2016 was the year of the OTG drive. Nearly every vendor that's in the flash market has come out with their own solution, but there is no denying PhotoFast the top choice with the iType-C. The first platform independent solution to hit the market with Lightning, USB-C along with USB 3.0 and micro-USB via the included adapter, this device is possibly the only solution you would ever need. Performance hits the 90 MB/s mark making quick work of file transfers and the app for iOS and Android, has come a long way, keep getting better and better.
Read our full review here, and you can buy it at Amazon here.
Portable Storage: SanDisk Extreme 900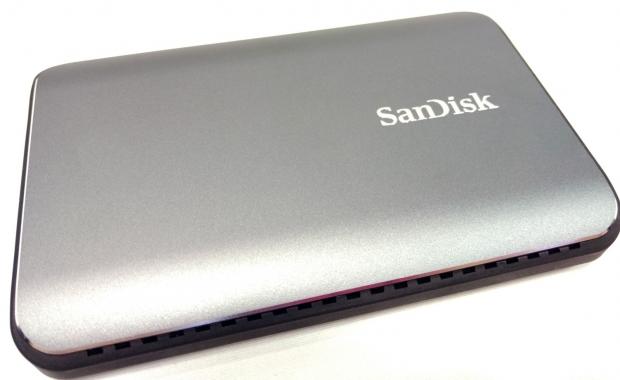 With USB-C Gen 2 starting to come into its own, SanDisk launched their first full speed solution in the 2TB Extreme 900. With this being our first look at the technology in its retail form, we came away quite impressed with how far external storage has come. This solution with its tremendous capacity maxed out Gen 2 USB-C with 850 MB/s read and write, with small spells up into the 1000 MB/s arena.
Read our full review here, and you can buy it at Amazon here.
NAS: Synology DS916+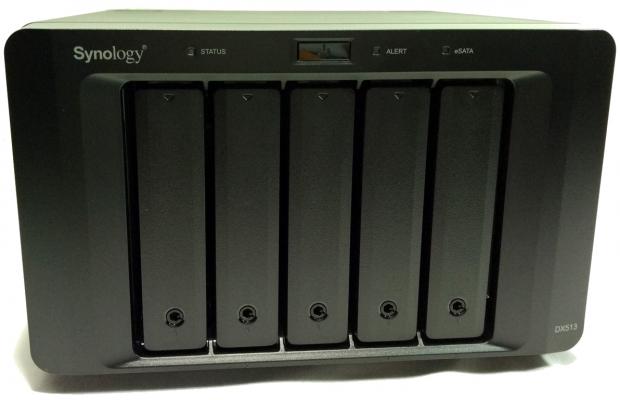 Year after year the consumer NAS market gets even better. At this point, these small form factor platforms are PCs with purpose-built operating systems. No-one showcases this better than Synology with the DS916+; this solution was one of the most spec'd out platforms of the year with an Intel N3710 Pentium quad-core CPU and 8GB of DDR3. Adding in the new DSM 6.0 platform only made this solution better with one of the easiest and more fluid NAS systems available on the market.
Read our full review here, and you can buy it at Amazon here.
Router: Ubiquiti Amplifi HD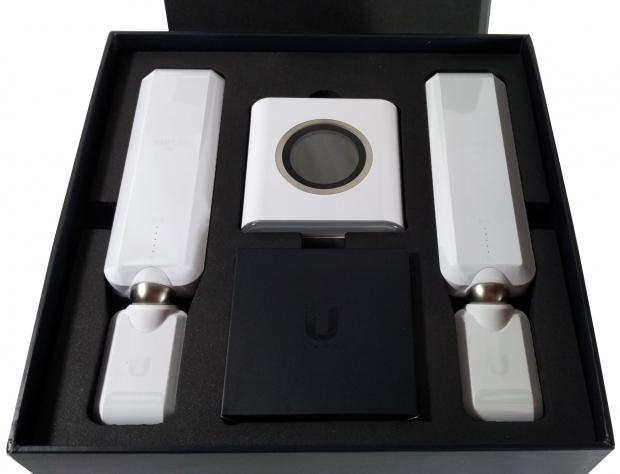 When it comes right down to it, Mesh is the future of consumer networking. It's been used for ages in business and enterprise, and it has now trickled down to the consumer. No single vendor is more experienced in this technology than Ubiquiti and with their release of the Amplifi platform have designed a mesh network that is easy to setup and expand for the consumer. In my own testing, I found a solid boost in signal throughout my home, and while this platform is AC1750, there is plenty of bandwidth available for streaming, gaming, and browsing among multitudes of devices.
Read our full review here, and you can buy it at Amazon here.
Electronics and Games
Wearable: Fitbit Charge 2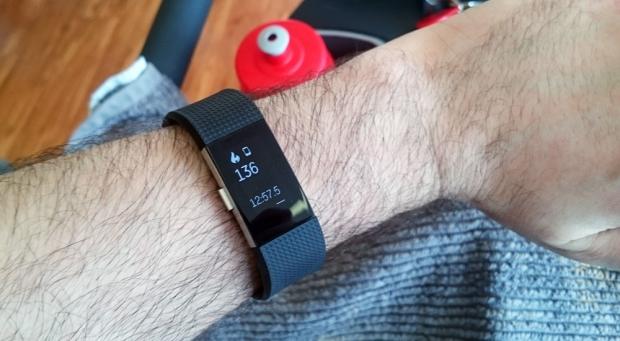 While the wearables sector is more crowded than ever before with many devices that do similar tasks, Fitbit continues to retain their market leading position with the Charge 2. The 2016 revision adds some excellent upgrades on both the hardware and software side, which make it a real joy to use and take your personal fitness to the next level.
Read our full review here, and you can buy it at Amazon here.
Blu-ray Movie: Deadpool 4K Ultra HD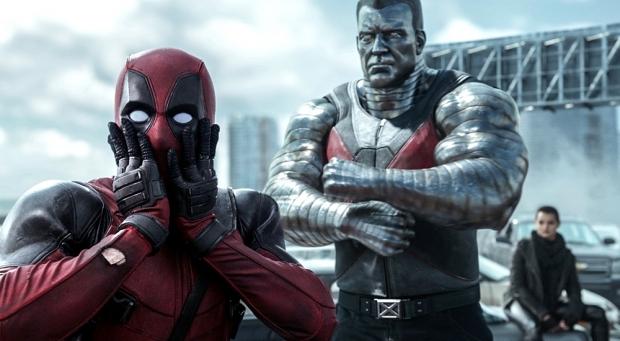 There's been some excellent Blu-ray releases this year making the choice of one ever more harder. But for casuals and home entertainment aficionados, it's hard to go past the Ultra HD Blu-ray package for Deadpool. Including the film mastered onto a 4K disc with immersive Dolby Atmos audio and a standard 1080p Blu-ray loaded with extra features, which runs the gamut of audio commentaries, outtakes, deleted scenes, and an 80-minute making-of documentary, it's one film that offers a whole lot of replay value. Plus it's a hilariously awesome film too.
You can buy it at Amazon here.
Gaming Console: PlayStation 4 Pro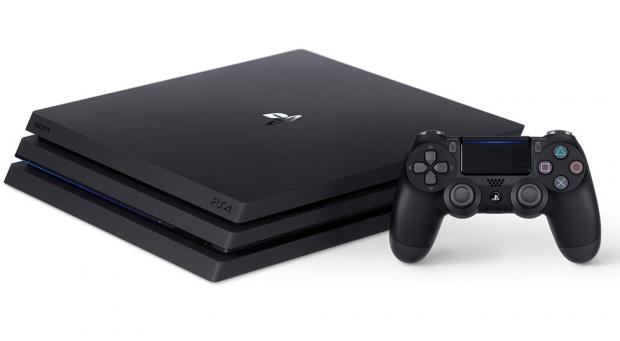 Despite the PS4 Pro console surprising for its exclusion of the coveted 4K Ultra HD Blu-ray compatibility which has been used as a huge selling point for the Xbox One S, at the end of the day, it's all about the games - and on a console, it doesn't get much better than the PS4. With some huge recent exclusives such as Uncharted: A Thief's End and The Last Guardian (finally), and up and coming releases such as Detroit: Become Human and the Final Fantasy VII remaster, you're gonna miss out on some big titles. If you're equipped for 4K, the new Pro console promises to offer some decent graphical upgrades and more stable framerates so if you're new to ecosystem that's the one to pick up.
You can buy it at Amazon here.
Console Gaming: Final Fantasy XV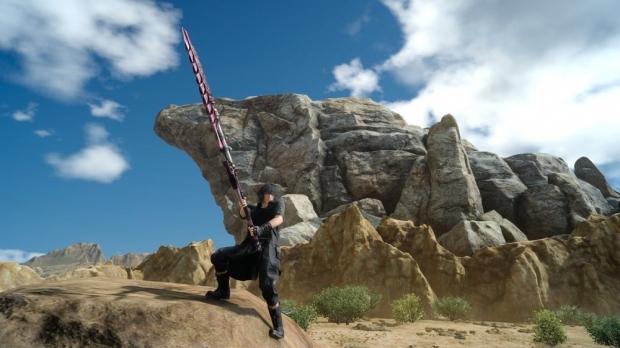 If you only get one console game this year, then it should be Final Fantasy XV. After nearly a decade of development, Square Enix has finally released the game, and the studio didn't waste all that time: the game looks, feels, and plays like a masterful triple-A Final Fantasy RPG.
We're still in the process of reviewing the game, but after seven or so hours of playing, I can honestly say that this is one of the best RPG's released in the past five years. Combat is satisfying, taking on a Devil May Cry-type of action feel, and the graphics push PS4 and Xbox One hardware to their limits. Final Fantasy XV marries the high-fantasy themes of the series with a fresh new look and action-packed gameplay to provide an experience that's unlike any RPG on the market today. It's unique, but also authentic and has all the trimmings of a traditional Square Enix JRPG of the highest order.
You can buy it at Amazon here.
Console Gaming: Skylanders Imaginators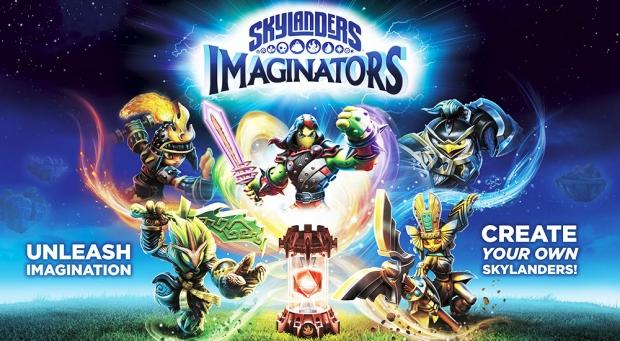 This probably isn't going to be a title that you're going to pump many hours into, but if you're under the age of 12, odds are you probably love Skylanders - and that's why Activision are betting on this being under thousands of Christmas trees this year. The latest version of the game comes with an immersive new adventure filled with new characters and battle classes to master. While you nurse your Christmas food coma, you can guarantee this will please the kids for weeks - and that's a small price to pay in our books.
You can buy it at Amazon here.
Console Gaming: Skyrim: Special Edition (Xbox One)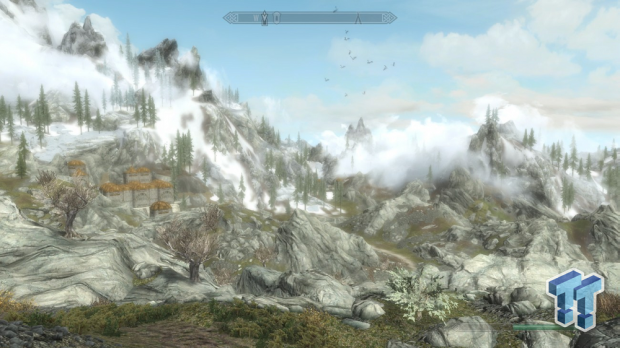 Skyrim: Special Edition is a must-have for all Xbox One owners. Bethesda has opened the floodgates for console-wide mod support, meaning both PS4 and Xbox One gamers can now experience the game in a new dimension of enjoyment thanks to mods. Not only does Skyrim: SE have mod support, but it's been remastered with impressive visuals, effects, and other enhancements that make the game genuinely look and feel new again.
While PS4 owners do get mods, I can't in faith recommend the game on this platform because Sony has restricted the open use of specific mods. As a result, Skyrim SE on PS4 isn't compatible with any mods that use new textures/meshes and/or content, so the mod selection is severely hampered compared to the Xbox One. As someone who's played the original on Xbox 360 without mods, I can tell you that Skyrim SE mods completely change the game: you can install dozens upon dozens of new quests, weapons, items, skillsets, and tons of other content that not only change the game, but add a near infinite amount of replay-ability to one of the best RPGS ever made. Check our official Skyrim: Special Edition Xbox One review for an in-depth look at what the game has to offer.
You can buy it at Amazon here.
Console Gaming: Call of Duty: Infinite Warfare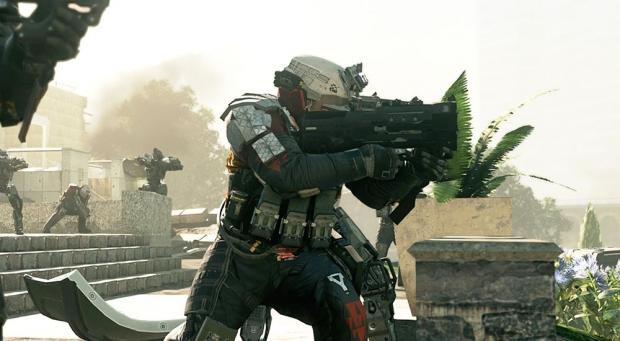 It's another year and so that automatically means another entry in the hugely popular Call of Duty franchise, but this year it's Infinity Ward's time to return to the series for this first time since 2013's Call of Duty: Ghosts and with it comes so pretty big expectations. Thankfully, it's a pretty solid title with a lot of playability including the Zombies in Spaceland map, which will keep gamers busy over the holiday season.
You can buy it at Amazon here.
PC Video Game: Battlefield 1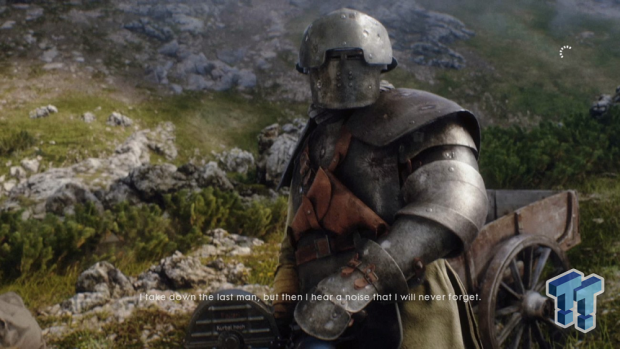 Battlefield 1 is the premiere choice for the FPS gamer in your life, providing hours of impressive and immersive World War 1 style chaos with an enthralling campaign and an ever-expanding multiplayer presence. Up to 64 players can duke it out in epic wide-scale battles across the world, with realistic WW1 tech and weapons making the game feel gritty and authentic. With the power of PC hardware, Battlefield 1 shines high above consoles, providing stable frame rates and incredible graphics for that distinct Battlefield feel.
Check our multiplayer hands-on review and our in-depth singleplayer War Stories campaign review for the full story on what DICE's amazing Battlefield 1 experience has to offer.
You can buy it at Amazon here.
PRICING: You can find products similar to this one for sale below.

United States: Find other tech and computer products like this over at Amazon.com

United Kingdom: Find other tech and computer products like this over at Amazon.co.uk

Australia: Find other tech and computer products like this over at Amazon.com.au

Canada: Find other tech and computer products like this over at Amazon.ca

Deutschland: Finde andere Technik- und Computerprodukte wie dieses auf Amazon.de
We openly invite the companies who provide us with review samples / who are mentioned or discussed to express their opinion. If any company representative wishes to respond, we will publish the response here. Please contact us if you wish to respond.