Introduction, Maps, Modes, Guns, & Gadgets
Three years after Battlefield 4's launch, DICE is at it again with Battlefield 1, the latest in the long-running FPS franchise. Daring to go where few have gone before, the studio has gone all in on the World War I setting with this one, albeit with the semi-arcade, semi-simulator twist its celebrated for.
This article will focus solely on the multiplayer portion of the game; our single player review will come soon.
Maps & Modes
Multiplayer features nine maps, three of which are set in the desert, and the rest in the jungle, city, and so on.
Map design is typical as far as recent DICE games go at least, which is to say results are mixed. Some are far too open, particularly on Rush. Particularly with the now poor accuracy of SMGs at range, these maps strongly encourage scout, vehicle, and anti-vehicle gameplay only (Rush defense excepted). A longstanding issue in DICE games, it, unfortunately, has not been rectified whatsoever.
On some Conquest and Rush maps, design is superb, offering varied terrain and gameplay while encouraging all classes to get in on the action. I'll go so far as to say the maps are at times among the best DICE has to offer.
The jungle map is a personal favorite, bringing to mind the excellent Bad Company 2 Vietnam map Operation Hastings, with much of the fighting taking place on a long bridge and broken train, with lots of routes in, out, and around. The city map Amiens also sticks out, rewarding tight infantry play and those who know how to maximize the use of cover.
As for modes, you get the usual Conquest and Rush of course, as well as the unnecessary but standard Domination and Team Deathmatch.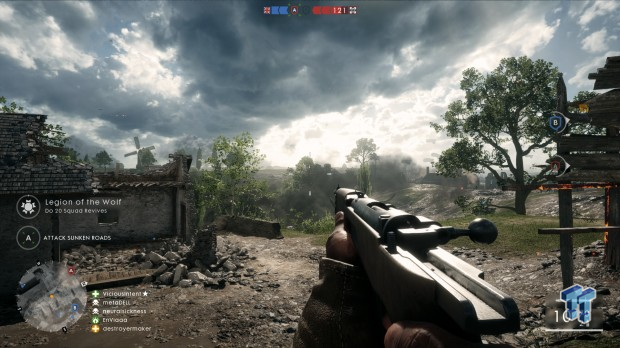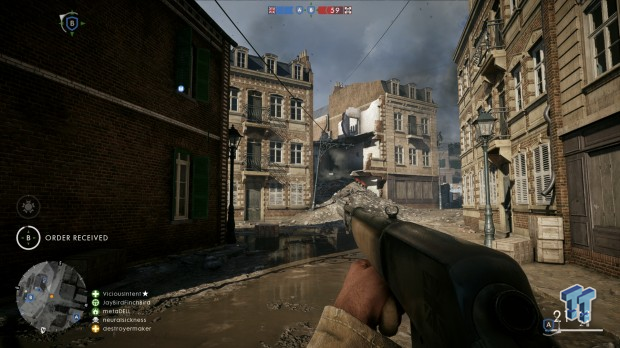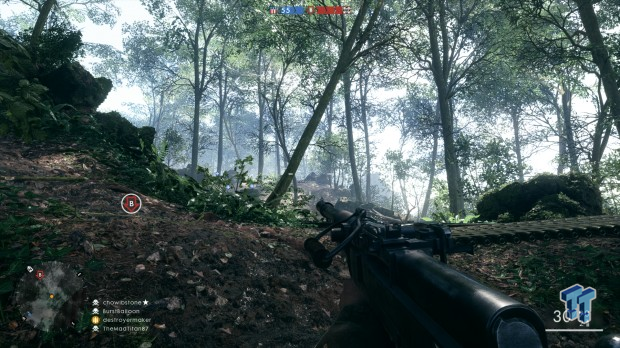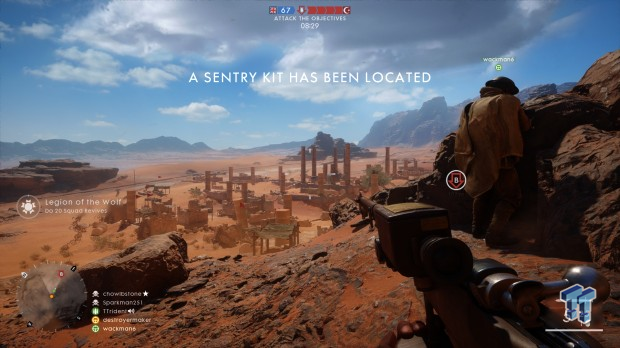 Rush map design is better than in Battlefield 4 but worse than Battlefield 3, and even more so Bad Company 2, primarily due to the too-open nature of most maps. I recommend avoiding it unless you can find a server with the strong maps only, which I expect won't be the case until sometime in November when EA begins renting servers. On the bright side, a 24-player count limit has been enforced here (at least on the official servers), so you don't have to deal with massively unbalanced 64 player Rush nonsense again.
A couple of new modes debut: Operations and War Pigeons. The former is a hybrid of Rush and Conquest: attackers come to capture two objectives with new ones showing up each time they're taken until the match ends, and you spawn on objectives you've kept. It comes complete with cinematics and backstory for those that appreciate a historical approach. It's enjoyable enough, and I respect DICE for trying something new, but I can't help but feel the story aspect is not something I want in multiplayer. (You can skip the cinematics, but there's still a little downtime and unskippable story bits between rounds.) As well, there's so much overlap with the other primary modes that one of them is undoubtedly going to take a backseat, and if only for the 'I just want to shoot things' factor, I suspect it will be Operations.
War Pigeons plays like an incredibly awkward version of Capture the Flag. In it, you find a pigeon (the "flag"), then stand still as much as possible while you or a teammate "write" a message for the pigeon to send (a bar on screen fills up, showing you how much has been written). If you complete writing the message, it's then sent, you score a point, and artillery rains down on the enemy, wherever they might be. Server support for the mode so far is minimal at best, and it's not hard to understand why.
Guns & Gadgets
Gunplay is Battlefield 1's strongest suit. Guns just weren't especially satisfying to shoot or kill within the series' past two outings, but thankfully DICE has brought the magic back. In Bad Company 2, you felt like you were shredding through enemies with SMGs and LMGs (particularly the MG3 and Saw, the latter of which earned its name); bolt action rifles had that oh so delicious pop and felt precise due to minimal bullet drop, and the 'cha-ching!' sound when reloading the Garand was enough to make you main the damn thing. Battlefield 1 brings all those feelings back and couples them with the superior movement of more recent titles, the result of which is some of the most enjoyable gameplay in the series to date.
On the downside, scope glint is still in, but bolt action rifles are so incredibly cathartic to dome enemies with that I won't knock it too much.
About six guns are offered per class, and typically two variations on each for varying purposes like auto fire, range vs. CQB, bipod vs. no bipod, etc. As I've said before, DICE offered too many weapons from the get go in recent Battlefield titles, so I'm happy to see things have been toned down, making for better balance while not overwhelming the player with too many choices.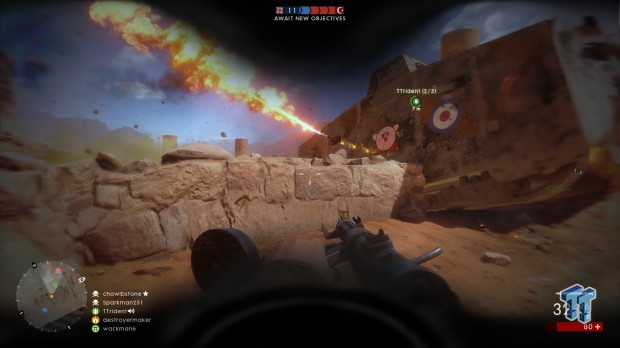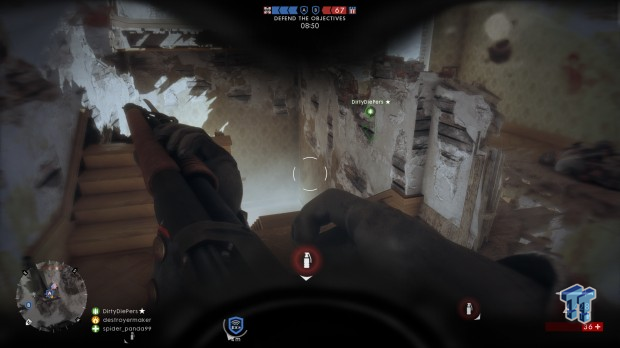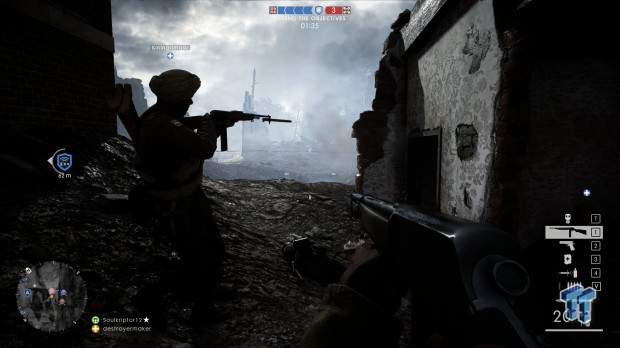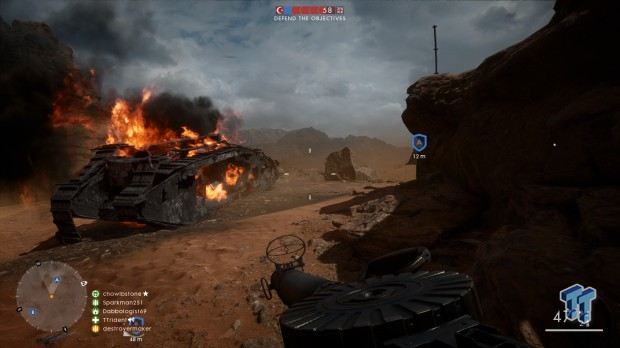 Quite happily, you can set three different loadouts per class and name them, so you could go with a bipod LMG, mortar, and ammo pack and call it 'Ranged', or the other route with an all-purpose LMG setup, trip mines, and ammo pack and call it 'Rush', just to name one example. That way, you're ready to go with just two clicks for most situations.
As for gadgets, you get about six per class (some of which overlap, like the med crate and med pack, different types of rifle grenades, etc.). Apart from the usual stuff, DICE has inserted some nifty new goodies like the sniper shield (snipe from behind a metal shield, because you can never be too safe when camping), sniper decoy (a dummy that distracts and spots the enemy), and trench periscope (which lets you look over cover without exposing yourself). And given the setting, there are some twists on modern staples, like the AT Rocket Gun and gas grenade, which do well to freshen up the gameplay.
Gameplay, Servers, & Final Thoughts
Gameplay
Speaking of going back to the 'roots': spotting has been nerfed and will instead be very familiar to those who've been playing since the Bad Company series or earlier. To elaborate, audio spotting is gone altogether. No more enemies showing up on the minimap when they fire, so now you have to pay attention to the sounds around you. It was a horrendous mechanic regardless of the setting, but the World War I dressings make the 'new' design even more necessary and appropriate.
Even general spotting seems to be toned down, with enemies appearing spotted for less time, making for another great change. I take no issue with spotting as a mechanic: it has its use in making battles a little less chaotic and makes dying and killing feel less random, but if taken too far, it lowers the skill floor severely and limits gameplay options, particularly stealth and flanking, so it's good to see this isn't the case anymore.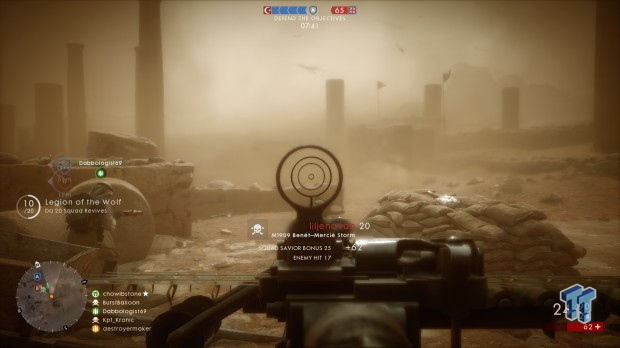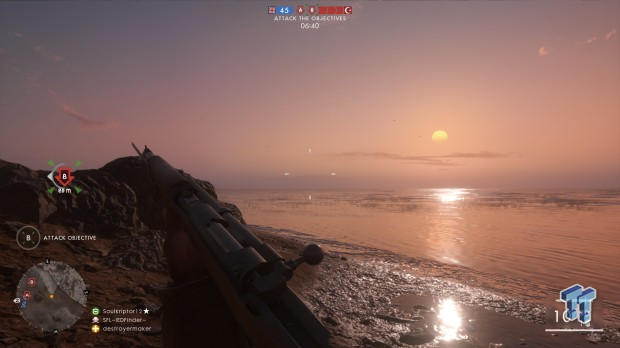 'Levolution' has been replaced by dynamic weather: maps now feature rolling fog, rain showers, sandstorms, and so on for short or long periods of time. Apart from altering the aesthetic, gameplay changes too: snipers are forced to play more aggressive or switch to another class, and stealth or conservative play are encouraged depending on the situation, to name a couple of examples. While DICE has experimented with such mechanics in the past, it's never gone so full on with it, and I'm happy to say the implementation is excellent, and something I'd like to see in all future titles (just throw time of day into that mix, too).
DICE takes a page from its own Battlefront with Battlefield 1, adding hero pickups or 'elite classes'. You pick up an elite class kit that spawns periodically and grants you the ability to do devastating damage while being harder to kill thanks to special armor. My personal favorite is the flame trooper, which boasts maybe the most fun weapon in any Battlefield game: a flamethrower that benefits greatly from sweet special effects and a much longer range than you'd expect. Torching entire squads doesn't get old; part of me wants a toned-down version of the weapon playable at any time, but there are benefits to this approach, too.
Servers
The most concerning thing about the game right now is PC server related. The average player isn't likely to care about this, but for those that play in communities on Teamspeak and such, what EA is doing is concerning, to say the least.
In short, servers can't be rented until sometime in November, and even then, no mention has been made of procon access, so unless some new information comes out, administrators won't be able to implement specialized plugins, most notably Teamsync plugins and their ilk, which automatically group up Teamspeak users into separate squad channels, facilitating teamwork to the fullest. Teamsync alone made a world of difference for good gameplay in Battlefield 3 and Battlefield 4 on the PURE servers among others; if EA doesn't allow for such tools this time around, the community will absolutely suffer.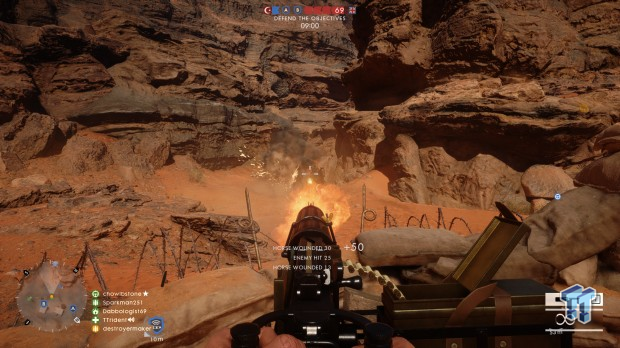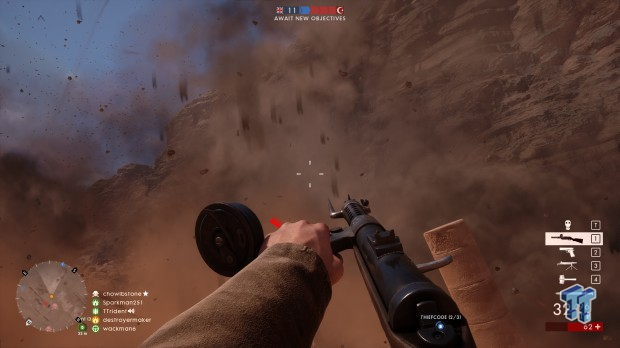 Some other key features that are out of the mix, at least for the time being: auto balancing, admin paging, priority queue access (for donors, community staff members, etc.), kicking, and banning. It's not difficult to see how this could go south if left as is. As for what admins can control, just ticket count, bullet damage, modes, maps, and weapons are confirmed for now, though many more are said to be in store.
Final Thoughts
Battlefield 1 is marred by a somewhat clunky interface that doesn't fit the setting at all, a vague server situation, and occasionally poor map design. However, the good outweighs the bad by a lot; most won't care about these things (especially if you play on console), and the server situation could end up working out just fine. And given DICE LA -- the primary reason Battlefield 4 became the great game it is -- is involved from the beginning this time, I expect the game to only improve.
Even as is, BF1 is the best game DICE has released in years by far, boasting tremendously fun gameplay, stunning visuals, and a fresh setting to boot. In short, I recommend it highly.