TweakTown's Rating: 88%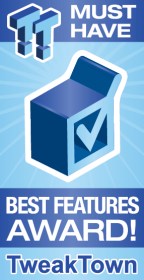 The Bottom Line
Featuring an amazing variety of accessories and the ability to hear some sounds that you've never heard before, the SteelSeries Flux Pro is let down mostly only by a high price tag.
Introduction
Not only has SteelSeries included its newly-branded Armature Technology into its new Flux Pro earphones, but they've also thrown in an attractive foam earplug solution given to them via a third-party company, Comply.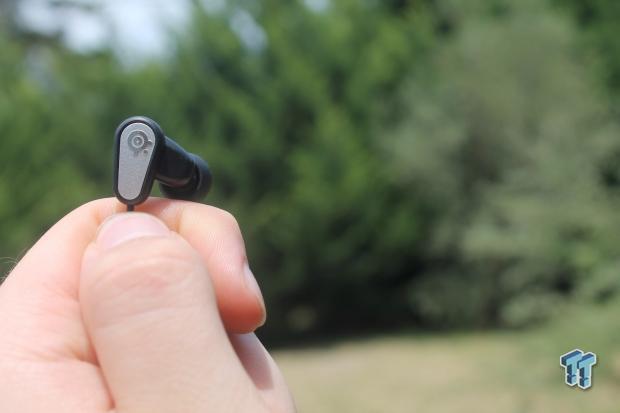 While I've been pushing for more in-ear audio reviews here at TweakTown over the last few months, most products have arrived with similar price ranges, packaging, performance, and feel. However, it seems that SteelSeries may just be providing something different for once.
One look at the Novint Falcon tells us that different isn't always good, so read on for my testing, analysis and thoughts on SteelSeries' new earphone release.
Specifications
Featuring a 2.0 audio setup, the Flux Pro offers a driver frequency range of 15Hz - 22KHz, an impedance of 26Ohm and a sensitivity of 105dB @ 1KHz, meaning that this product offers a wider frequency range than many competitors, which sit at 20Hz - 20KHz.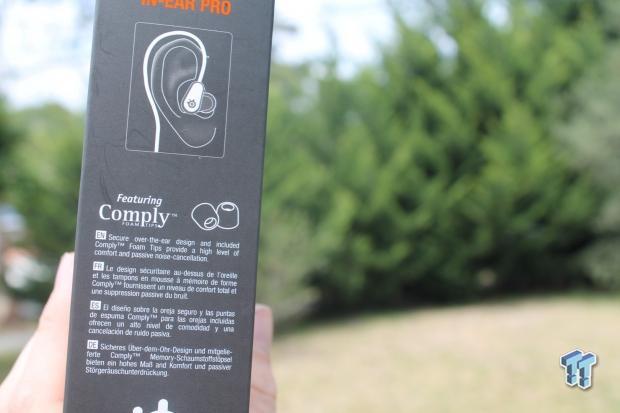 Connecting to your smartphone, tablet or Apple Mac device through either a 3-ringed single 3.5mm AUX cable for sound and microphone, the Flux Pro also comes with a dual 3.5mm option for PC, one for the microphone and one for sound, respectively.
The cable is 1.2m in length and of rubber construction while being flat for the most part and then breaking off into two round wires for each earphone. The microphone is located on the left ear wire and is rated at 100Hz - 20KHz and features omnidirectional pickup.
Pricing & Availability
Available from Amazon for $129 with free shipping, this in-ear model is more expensive basically than any other gaming manufacturer competitor. Especially considering that my previously-reviewed products such as the ROCCAT Aluma and Tt eSPORTS ISURUS Pro have been listed at under $60 each. For this price point, SteelSeries has to provide a product that is not only on point in the audio department but with stellar accessories too.
What's in the box?
Thankfully SteelSeries has done an excellent job with the accessories in this product, giving you anything you could want to transport or option-out your new audio product.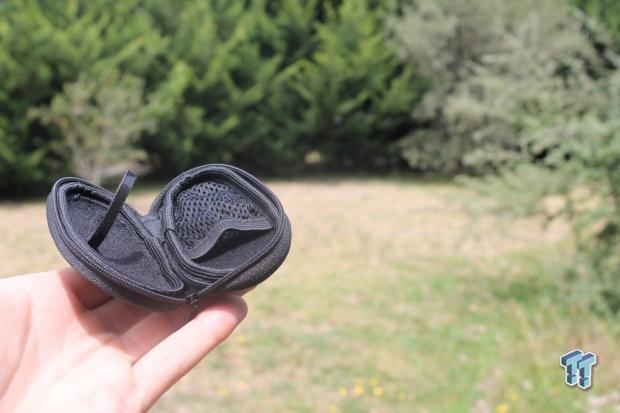 There is a semi-hard carry case that is big enough to house the unit itself and an extra cable too, with SteelSeris further offering a small velcro strap to keep the earphones wrapped up tight. A bonus of this strap is that it also sticks to the inside of the case, crushing a common issue I've experienced where I've gone to open the case and everything inside has fallen on the floor.
The two connection options are detachable and connect to the product through something that looks like a micro-USB port, giving up either a single 3-ringed (4 pole) connection for mobile and Mac or a dual 2-ringed (3 pole) connection for PC - one for sound and one for the microphone.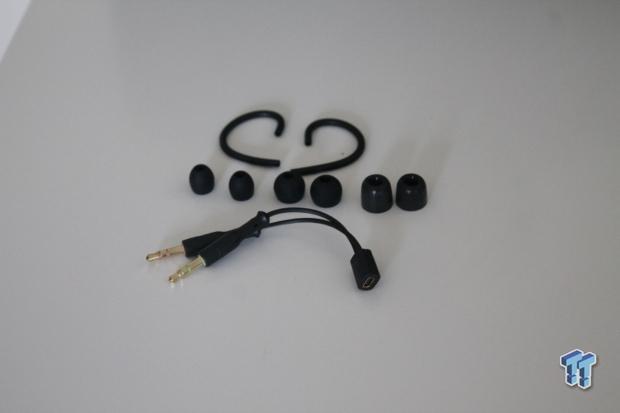 The product is designed so the cable sits over the back of your ears, helping to reduce friction line noise, in addition to SteelSeries offering up a little rubber guide just in case this setup makes you feel uncomfortable.
Let's dig deeper
SteelSeries has designed the Flux Pro to sit over the back of your ear comfortably, therefore removing almost all line transfer noise when the cables brush on your shirt. You can certainly drape most other products over your ear but in my experience they'll often become unstable and prone to falling out, or the cable will fall off your ear while you're moving.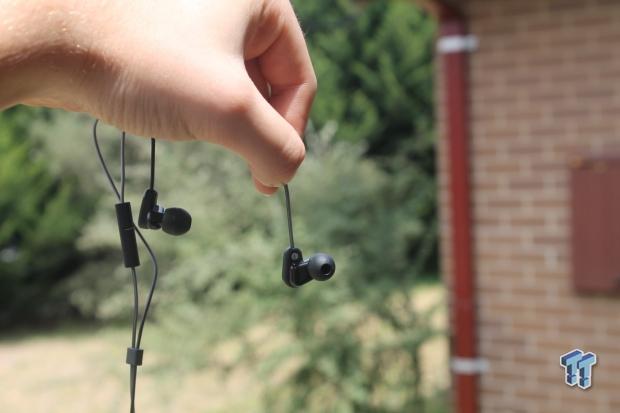 Thanks to the ultra-thin design of the Flux cable, the over-ear design works quite well, functioning as a great way to reduce line noise and be comfortable and stable at the same time. While this product feels quite well made and the accessories are all solid inclusions into the overall package, my main issue comes with the weird micro USB-esque connection for the two options, providing a single or dual 3.5mm jack.
It looks neat and helps the product keep its smooth design, but lose one of these accessories, and you're pretty screwed. Using (somewhat) proprietary plugs is something that's looked down upon by most and one of the reasons why Android-based phones continue to flow so well in the market, compared to Apple. These specialty types of ports often make it harder for consumers to purchase third-party additions, make mods, account for losses, share with friends and more. It's certainly not a deal breaker, but it's something that caught my eye and annoyed me a little. Besides the cable issue, the earphones feel great.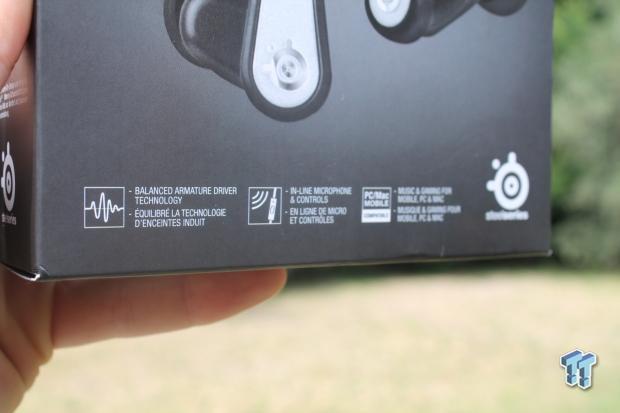 How does it compare?
In application on the music side of things, the Flux Pro does an excellent job in the aspects that SteelSeries said it would. The music is fairly on point as far as dialed in sounds go. You're able to pick up on the nitty gritty of music and listen in to background noises and words that you won't always pick up with cheaply made audio products.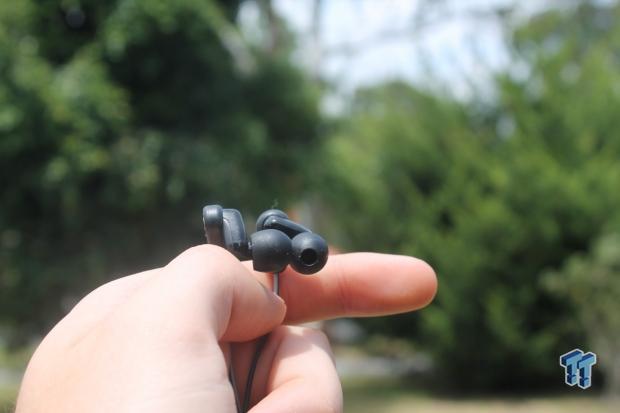 However, when you're using an audio device that offers you the ability to listen into the nitty-gritty, everything in the foreground is usually crystal clear, but this isn't quite the case with Flux Pro.
While I say that the audio isn't as crisp as you would like it to be, it still blows away other gaming earphones that cost around $60 from Amazon. However, the Flux Pro is priced at over $100, and I would expect something a little better for that asking price.
The bass is clear and betters other gaming earphones. It packs a fair share of punch, and it's enough to keep you rolling along, nothing to complain about here whatsoever. The dialed in sound helps with rap especially, ensuring that the bass doesn't drown out the words and you're further able to hear the little background talking or singing that is often lost. For example, cheap audio products don't pick up the background guy repeating the words "Hotline Bling" in Drake's new smash hit.
Some of the music I tested this product with included:
A Dota 2 Analysis
Hitting up a few games of Dota 2 reminded me of exactly why over-ear products are just that much better for gaming at home. In-ears are brilliant when you're trying to block out a noisy environment at an internet cafe or tournament, but at home, they can become annoying.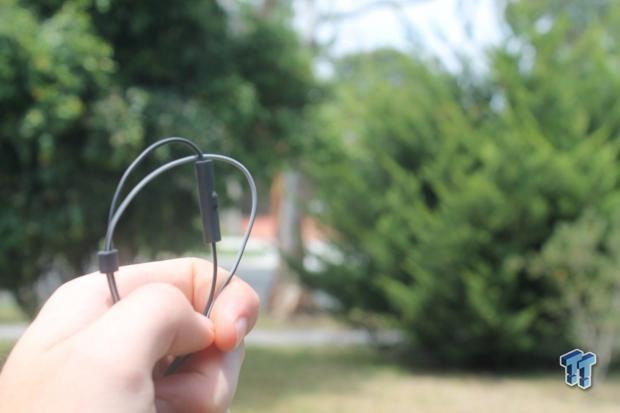 They function very muchly 'open ear' in a home environment, meaning that I'm able to hear myself clearly and often more loudly than the game, thanks to them blocking out so much exterior noise quite well.
While the included foam earbuds do an excellent job of keeping things comfortable and the sound directly into my ear canal, the loud sound of my voice became annoying over time.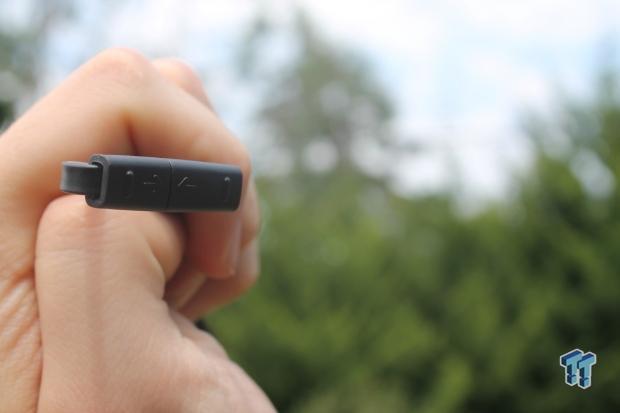 As far as the sound quality goes, this product would be great for any FPS junkie competing in their 10th, or 100th, gaming tournament at a live venue - but at home, I'd suggest you stick with over-ear products.
What's Hot
Listen to the nitty-gritty: Attention-to-detail drivers mean that you're able to pick up background noise that you've never heard before.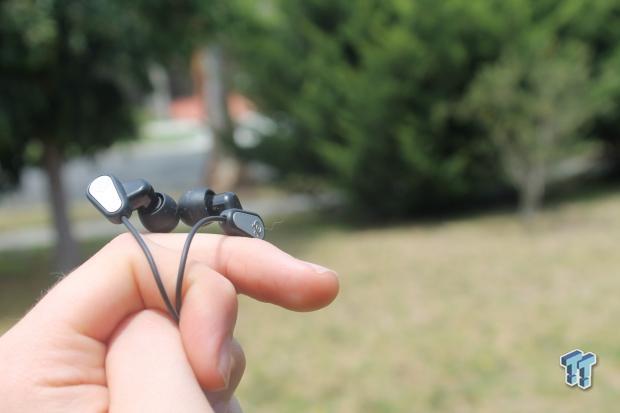 An abundance of accessories: A spectacular job has been done here, there's nothing missing bar an aircraft adapter.
Bass, not over driven: Going hand in hand, these drivers are neither overdriven or given too much bass to handle, they're going to maintain quality throughout all volume levels.
What's Not
Weird cable system: The fact that you can change between a single 3.5mm AUX and dual connection is good, but it has been done through a somewhat proprietary system, which means that if you lose your original cables, it's game over.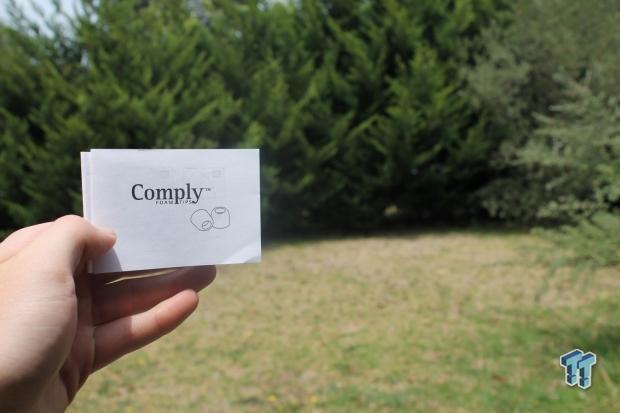 Final Thoughts
SteelSeries has provided a great product here, and it's finally something different to the rest. Throughout 2014-2015, I've stepped up my in-ear review count at TweakTown as I feel they're often forgotten about, with a comparison of the past revealing that many of these products are essentially the same while offering 10% differences in various categories. To be fair, though, you're going to pay for it here as the Flux Pro comes at a costly price of around twice any other gaming option.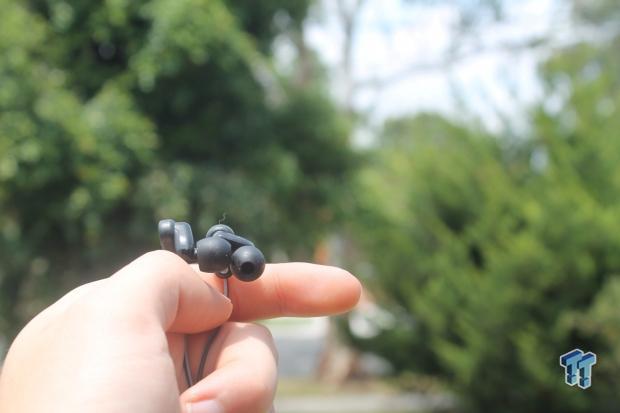 The Flux Pro looks at past releases and blows them out of the water by being different. The over-ear cable design nullifies cable transfer noise, the music is dialed in quite well, and the bass isn't over-driven, nor does it drown out the music.
As with all products there is a downside and in this case, that would be a lack of clarity versus price, with this product costing double of its competitors without providing a doubly-awesome experience. I understand that it's a little confusing because I did call it dialed in, but with this product, you're able to hear quite a lot more, even though the forefront singing is a bit muffled.
If you're a fan of over-ear cable earphones or just want something a little different from the rest, I suggest you buy the SteelSeries Flux Pro earphones, after all, who can say no to awesome accessories? That being said, make sure you've saved up enough money first.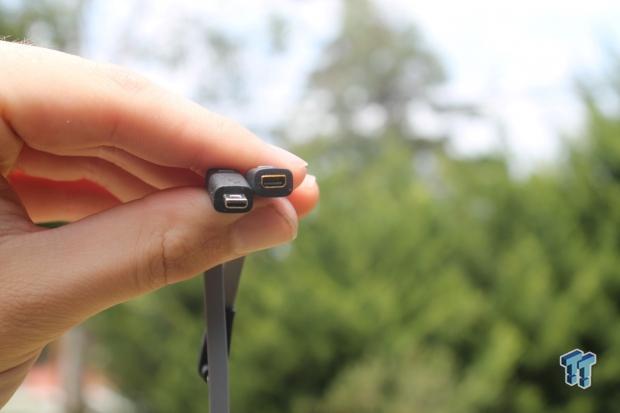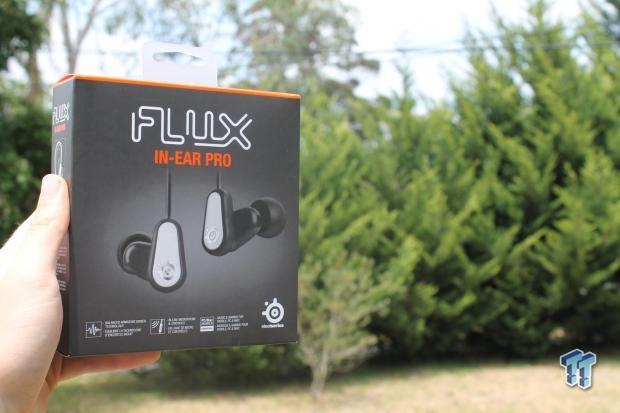 Chris' Test System Specifications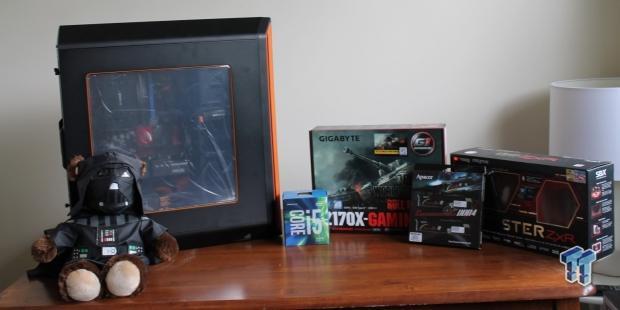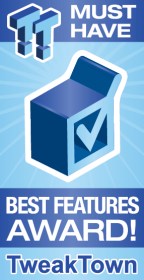 | | |
| --- | --- |
| Performance | 85% |
| Quality including Design and Build | 95% |
| General Features | 95% |
| Bundle and Packaging | 95% |
| Value for Money | 70% |
The Bottom Line: Featuring an amazing variety of accessories and the ability to hear some sounds that you've never heard before, the SteelSeries Flux Pro is let down mostly only by a high price tag.
PRICING: You can find products similar to this one for sale below.

United States: Find other tech and computer products like this over at Amazon.com

United Kingdom: Find other tech and computer products like this over at Amazon.co.uk

Australia: Find other tech and computer products like this over at Amazon.com.au

Canada: Find other tech and computer products like this over at Amazon.ca

Deutschland: Finde andere Technik- und Computerprodukte wie dieses auf Amazon.de
We openly invite the companies who provide us with review samples / who are mentioned or discussed to express their opinion. If any company representative wishes to respond, we will publish the response here. Please contact us if you wish to respond.