NVIDIA's RTX 4060 Ti graphics card with 8GB of VRAM could be facing stock shortages, but not due to the usual reason.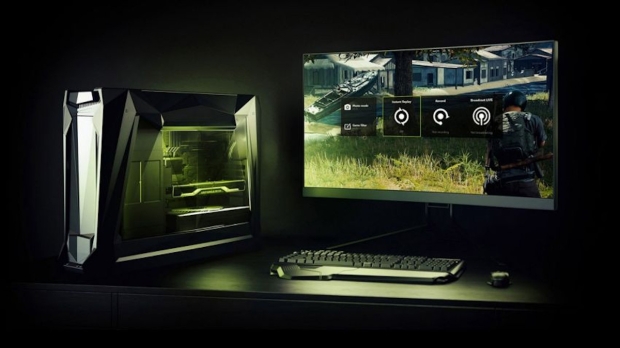 Typically, this would be because there's too much demand from gamers, but in this case, it's the other end of the supply-demand equation which is suffering - NVIDIA simply isn't making enough chips.
This is happening in China, according to Board Channels forums (as spotted by Wccftech), so as ever, keep a skeptical hat on for this source which is a little sketchier than we'd ideally like.
Still, the rumor is certainly believable going by what we've already heard.
At any rate, the report suggests that NVIDIA is deliberately constraining supply, slowing production lines to create an artificial shortage of the RTX 4060 Ti 8GB over in China. Several models of the graphics card could go completely out of stock by August, we're told.
Apparently, industry sources contend that NVIDIA fears the prices of these graphics cards will be slashed - in order to shift stock - which could create problems with Team Green's revenue further down the line, unless it takes action on the production lines now to head off that danger.
That's the theory, anyway, and it's a believable enough scenario given reports of flagging RTX 4060 Ti sales, and price cuts happening at retailers already.
Indeed, let's not forget that NVIDIA reportedly had a very modest launch in terms of global quantities of the 4060 Ti, and indeed in the US, fewer units were purportedly shipped than AMD managed with the RX 7600. (Bearing in mind the relative market share of these GPU giants, with NVIDIA the totally dominant power, that's an odd situation).
All in all, the RTX 4060 range has been an affair NVIDIA would likely prefer to forget, what with the vanilla 4060 underperforming with sales (against expectations, or at least our expectations), and the 4060 Ti with 16GB going down like the proverbial noxious smell in a lift (that was entirely predictable, mind).
It's certainly not inconceivable that what's supposedly happening with the RTX 4060 Ti in China now, might be the situation in the US market before too long.
Meantime, away from actual hardware sales, NVIDIA is busy pushing tech innovations. We've had DLSS 3, which is exclusive to Lovelace graphics cards - one of the big selling points Team Green has pushed - plus RTX IO has finally debuted in Portal: Prelude RTX, aiming to tackle issues with stuttering frame rates. RTX IO is also present in Ratchet & Clank: Rift Apart, which has just come out today on PC.