After 19 years of Mister Chief, it appears that Frank O'Connor has left 343 Industries, Microsoft, and the Halo franchise.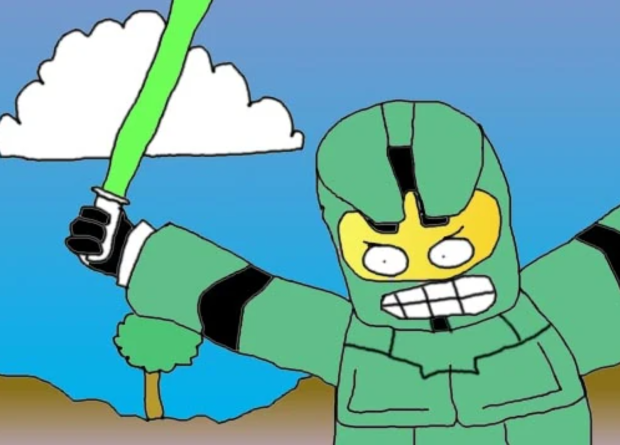 If you're a longtime Halo fan, then you probably know who Frank O'Connor (aka Franklez) is. O'Connor joined Bungie shortly after Halo 2 launched in 2004, becoming one of the most recognized faces at the company as the forward-facing community manager of the Halo franchise. Throughout the years, O'Connor has showed up in various Halo vidocs and created the unofficial Mister Chief mascot that poked fun at the serious tone of the franchise. After nearly 4 years as a community manager, O'Connor spent nearly 20 years as a creative director on Halo, assisting with major mainline releases like Halo 4, Halo 5 Guardians, and Halo Infinite.
Now it looks like O'Connor has left 343 Industries and Halo altogether. O'Connor recently updated his LinkedIn profile that lists his time as a franchise creative director at Microsoft has ended. The profile now lists that O'Connor has been a "franchise creative director" in the same Greater Seattle area for 2 months. O'Connor's departure has not been confirmed and it's possible this LinkedIn update is a mistake.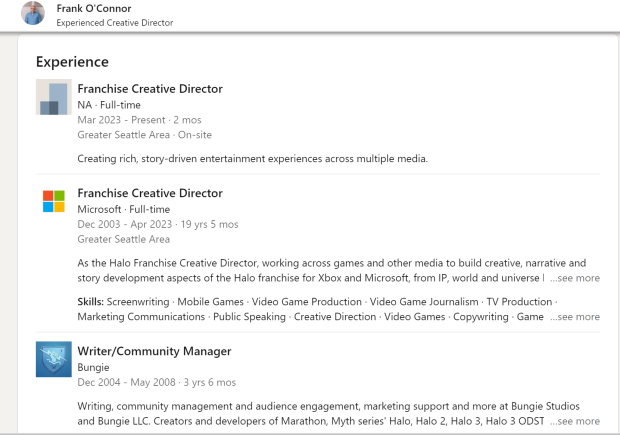 O'Connor's departure punctuates a tumultuous time for Xbox, Halo, and developer 343 Industries. The studio has suffered various departures of key creative talent over the last few years, both before and after Halo Infinite's release. The most shocking departure was when 343 Industries studio founder Bonnie Ross left in September 2022.
It's unclear where O'Connor is now, and it's worth noting that the creative's role at Microsoft came with controversy. O'Connor had been banned from forums like ResetERA and NeoGAF for allegedly making racist jokes.
Numerous ex-Halo and ex-343i developers have actually created their own studios, including Jerry Hook, one of the most pivotal people behind Xbox LIVE and monetization expert on Halo Infinite.
Major 343 Industries departures