Respawn has a third team working on new projects
EA gave Respawn's three dev teams the keys to the kingdom to power its games.

Published Wed, Jul 31 2019 5:55 PM CDT
|
Updated Tue, Nov 3 2020 11:47 AM CST
Thanks to the mega-popular Apex Legends, EA sure is getting its money's worth with Respawn. The publisher is returning the favor in kind by giving the team as many resources as they need--including help from its varied stable of studios.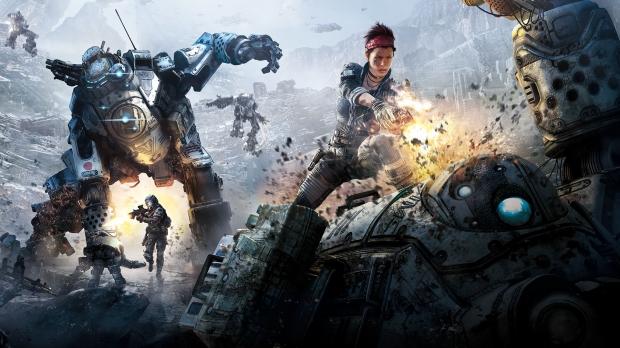 Shortly after being acquired by EA for $315 million, Respawn launched its titanic battle royale sensation Apex Legends. The Titanfall spin-off is so potent that it's now one of EA's core franchises. The company says Apex has anywhere from 8-10 million players every month and its engagement levels are off the charts. It's so important to EA that the publisher plans to invest in Apex Legends for the next 10 years. But there's just one issue here: how can Respawn keep the content flowing? With the assistance of a myriad of other studios of course.
In a recent first quarter FY2020 earnings call, EA confirmed that Respawn has three teams dedicated to separate projects. Respawn isn't one entity developing multiple games at once, but instead is segregated off into different groups focused on one set game. Right now Respawn has three teams: one working on Apex Legends, one developing Jedi: Fallen Order, and the other is making "some new things" (the new AAA VR game).
EA CEO Andrew Wilson confirms Respawn's team count and also teases the new unannounced project.
"There are multiple teams at Respawn, very different teams as well. Again, Apex Legends is a fast-paced multiplayer first-person shooter and has a bespoke team specific to that type of game. This is the team that had worked on Call of Duty many years ago, had launched Titanfall, and now Apex Legends. So this is very much their particular skill set.
"The Star Wars Jedi: Fallen Order team is a completely different type of team led by Stig, who had been a game director on God of War, and it's all about the single player journey fantasy of being a Jedi. And so they have two discrete teams.
"And there's actually a third team at Respawn as well working on some new things."
The new AAA VR game should be the next project that's in development. The game was announced back in October 2017 and promises to be a visceral and chaotic experience about war.
There's also rumblings of a new premium Titanfall game. It's unknown if the VR game and the new Titanfall project are one and the same, but if they're separate, it's likely the Jedi: Fallen Order team will start crafting the shooter's story arc. Once the story is set in place, we'll probably see the Apex team converge a bit for gunplay mechanics.
Another interesting tidbit confirmed just how much EA is willing to throw at Respawn's new games. The company has given Respawn massive resources including dev teams at DICE, EA Motive, and its other sister studios, as well as hiring contractor help from outside the publisher's stable.
In short, thanks to Apex Legends, Respawn is EA's new studio darling.
"We've also pulled teams from outside of Respawn to provide them resources on development if they wish to do so -- as Respawn wishes to do so. We have a large DICE team in LA, for example. We have a large live services team in Vancouver. And what we've tried to do is perfect our organization to be able to work long distance as well as in the middle of a studio."
"And so we've given them the opportunity to pull on any resources they want. And they're very, very conscious about how to make sure they've built the best game and they use the resources very effectively to do that, but they -- there's no shortage of resources relative to what they need," EA CFO Blake Jorgensen said in the earnings call.
Related Tags