Respawn Entertainment's new VR game is now labeled a "AAA FPS," which could mean a port or standalone adaptation of one of EA's key franchises.
When we first heard about Respawn's new VR game back in October 2017, the devs made one thing clear: the game would exemplify the bloody mayhem of war through the eyes of a soldier. We know Respawn has teamed up with Oculus for the game so it should be a Rift exclusive, possibly powered by the next-gen Santa Cruz headset. But ultimately there wasn't much concrete info to glean about the VR project itself. Until now.
Respawn's recent job listings directly call the unannounced VR game a AAA shooter, and both terms are particularly important. "We're looking for a highly skilled Senior Animator who will help provide vision through believable, compelling animation for our new AAA VR shooter game," reads a senior animator listing.
"We won't be satisfied until we're making a game that's going to have an impact on the industry."
So let's start decoding a bit, shall we? Right now there aren't very many "AAA VR games" on the market, and the ones that actually count are more ports of existing triple-A titles rather than standalone experiences.
Games like Fallout 4 VR and Skyrim VR fit the bill, alongside Capcom's Resident Evil 7 VR integration on the PlayStation VR--but ultimately most games are more repetitive piecemeal experiences rather than grand, sprawling journeys.
This leads me to believe that Respawn could be working on a Titanfall 3 VR port of sorts that will leverage the full brunt of Oculus' upcoming next-gen VR HMD.
We know that the developer is indeed developing Titanfall 3 alongside its ambitious new third-person action Star Wars game, Jedi Fallen Order, and the unannounced VR game sits on the slate as well.
Given the work Respawn is doing (and has done) on Titanfall 3, I'd expect the studio could use its know-how, engine, and game assets for the potential Titanfall 3 VR game. Bear in mind that EA's new experimental SEED division has been strongly focusing on technologies like VR and it's very, very likely this branch is working with other EA-owned studios to help make, say, a new AAA FPS VR game.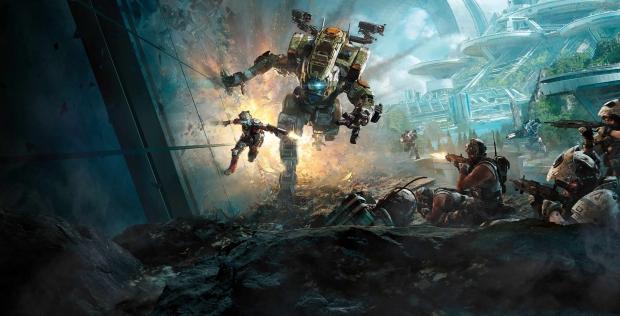 At the same time, however, the way Respawn described the VR game makes it sound more like a visceral real-world style game rather than a sci-fantasy war experience. This could mean Respawn is indeed making an exclusive killer app for the Oculus VR platform that doesn't tie into any of EA's wholly-owned franchises; it could actually be a new IP.
Here are some quotes:
"A combat experience in VR really gives you the chance to experience life closer to what a soldier would experience in real combat. It gives you more of that feeling of paranoia and the tension, fear, and andrenaline and anger...it's more visceral, it's more terrifying," said Vince Zampella, CEO of Respawn Entertainment.
"VR puts you into those situations so you can start imagining a small part of what it must be like," said Peter Hirschmann, director at Respawn.
"Right now we're just getting started. The drive to create this new VR experience was so great that it was a natural fit for us to partner with Oculus. They believe in the vision. They believe in what we're doing," Zampella said.
Bear in mind that much of this is speculation on my part and nothing has been officially confirmed thus far. All we know for sure is that Respawn is making a new "AAA VR shooter" and that it's partnered with Oculus...but what's life without a few educated guesses here and there?