Gamers are more likely to try out new storefronts like the Epic Games Store if the product offering is right...and if it's exclusive.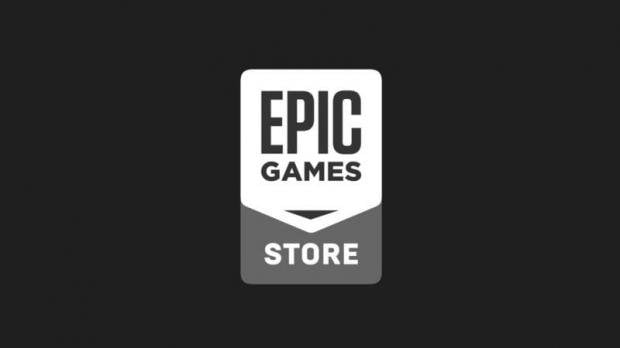 Exclusives are and always have been a part of the laws of attraction for gamers. Exclusives like Spider-Man, Horizon: Zero Dawn, and God of War are proven PS4 sellers, just like Halo was for the original Xbox. Now exclusives are fragmenting the PC gaming market in a bid to tap this formula. Epic Games' penchant for buying up timed-exclusivity rights for its new PC storefront brings a new dimension to the competitive landscape.
According to a new survey from analyst firm SuperData, this approach actually works quite well to pull gamers over. The survey notes that 70% of active gamer respondents are very likely to try out a new storefront if it's the only place to play and buy specific games. This bodes well for the Epic Store, which has a growing library of timed-exclusives ranging from big AAA games like Borderlands 3 down to AA titles like Obsidian's new The Outer Worlds RPG, which is skipping Steam but available on the Windows Store.
Epic's biggest strategy right now is not to beat Steam, just make sure big games don't release on Steam. Epic is playing for a war of attrition.
The Epic Store could ultimately thrive thanks to this business model, despite the roaring controversy from the PC gaming community. Sure the survey isn't definitive and doesn't actually represent paying customers, but the interest seems to be there. That's the beginning of intent and Epic has other incentives like free monthly games to win players over.
(Continued below)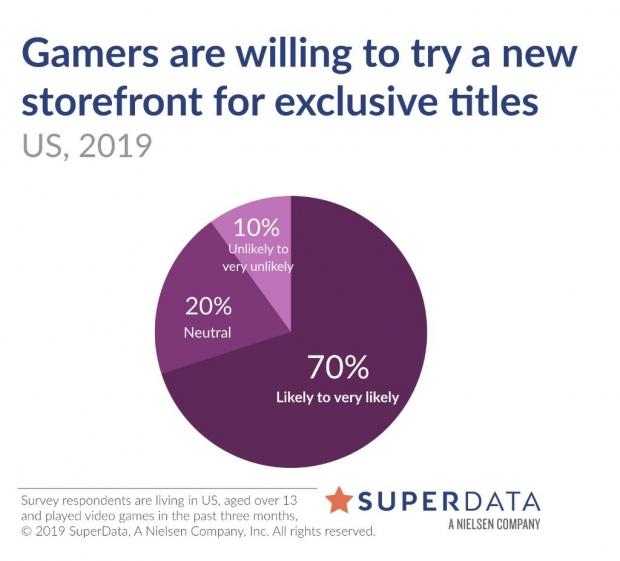 Read more: Epic Store is fixing PC gaming, says ex-Valve employee
Whether or not the Epic Store thrives or dives depends on a few things. How far the store will fragment the market? Right now the only thing the Epic Store has going for it is exclusives, but poaching too many titles from Steam could dramatically affect the overall health of the platform.
With its Fortnite billions, Epic is able to persuade developers and publishers to bring games to its store. Epic pays cash for exclusivity deals and sweetens the pot by allowing developers to keep 88% of all revenues from game sales, as oppose to Steam's 70%. So not only are devs promised more cash over time, they're getting paid upfront to bring their titles to the Epic Store.
The store needs a lot of work though.
Right now the digital marketplace is very ramshackle and resembles some kid's old Geocities blog instead of a feature-rich bazaar of gaming. The Epic Store is lacking the most fundamental and basic features, including a shopping cart, and is even missing cloud saves.
Once these basic necessities are met, the store's exclusivity could win gamers over and the features themselves could keep players more steadily locked into the ecosystem.