Epic Games digital store takes aim at Steam
Epic Games is making its own Steam-like digital storefront to sell PC games.

Published Tue, Dec 4 2018 4:11 PM CST
|
Updated Tue, Nov 3 2020 11:50 AM CST
Using the knowledge and lessons learned from Fortnite's massive success, Epic Games has now entered in the crowded ring of selling games.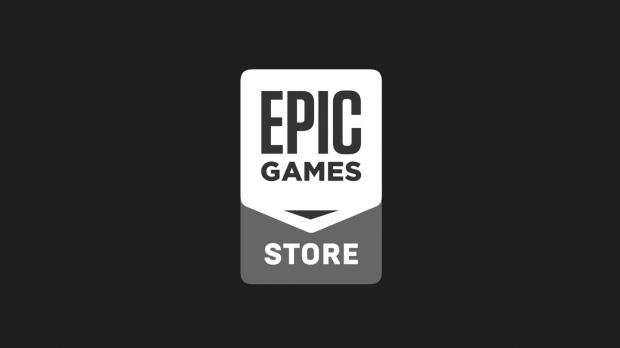 Epic Games today announced the Epic Games Store, a new digital distribution platform that puts even more pressure on Steam. Epic plans to attract developers and publishers by letting them keep more revenues, likely thanks to Fortnite's billions: the Epic Games Store only keeps 12% of earnings versus Steam's 30%, meaning anyone who sells games on the platform keeps 88% of earnings.
Epic has ambitious plans for the service and could eventually take aim at Google Play, which is circumvented with Fortnite's mobile flavor. PC, Mac, and eventually Android games will be sold on the storefront in 2019 and beyond.
"Developers receive 88% of revenue. There are no tiers or thresholds. Epic takes 12%. And if you're using Unreal Engine, Epic will cover the 5% engine royalty for sales on the Epic Games store, out of Epic's 12%," the company wrote in its announcement post.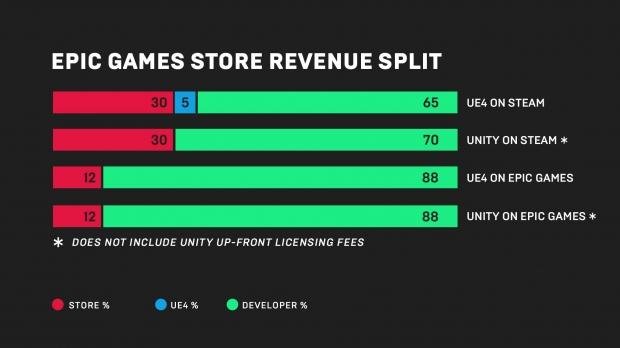 Epic's move comes days after Valve recently upped the revenue split for top-earning Steam games. This maneuver, which is aimed at keeping the biggest games on Steam and attracting publishers away from their respective digital storefronts, caused a stir in the indie community.
Epic's announcement was quite opportune and we could see a big exodus of indies over to the Epic store--or at the very least more titles coming to both Steam and the Epic Games Store.
Competition is a good thing and we should see Steam, GoG, and the Epic store consistently bouncing off of one another trying to win over devs, all the while offering unique opportunities for players. If anything, Epic could keep Steam in check...which is something the industry could use more of.
Here's more information about the storefront:
Have a Direct Relationship With Players

People who buy your games automatically subscribe to your newsfeed so you can reach them with game updates and news about upcoming releases. The newsfeed is front-and-center. You'll also be able to reach your players through email, if they choose to share it.

Connect with Creators

YouTube content creators, Twitch streamers, bloggers, and others are at the leading edge of game discovery. The 10,000-strong Epic Games Support-A-Creator program helps you reach creators, so they can help you reach players. If you opt to participate, creators who refer players to buy your game will receive a share of the revenue that you set (tracked by code or affiliate marketing link). To jumpstart the creator economy, Epic will cover the first 5% of creator revenue-sharing for the first 24 months.

Developers Control Their Game Pages

As a developer, you control your game page and your newsfeed. There will be no store-placed ads or cross-marketing of competing games on your page, and no paid ads in search results.

All Engines Are Welcome

The Epic Games store is open to games built with any engine, and the first releases span Unreal, Unity and internal engines.

When You Succeed, We Succeed

We've built this store and its economic model so that Epic's interests are aligned with your interests. Because of the high volume of Fortnite transactions, we can process store payments, serve bandwidth, and support customers very efficiently. From Epic's 12% store fee, we'll have a profitable business we'll grow and reinvest in for years to come!
Related Tags