Master Chief Collection coming to PC, possibly via Game Pass
343i is bringing its huge Halo anthology to PC, and it could happen thanks to Game Pass.

Published Wed, Mar 6 2019 3:34 PM CST
|
Updated Tue, Nov 3 2020 11:49 AM CST
Microsoft plans to make a huge splash in PC gaming by releasing the biggest Halo anthology onto the platform.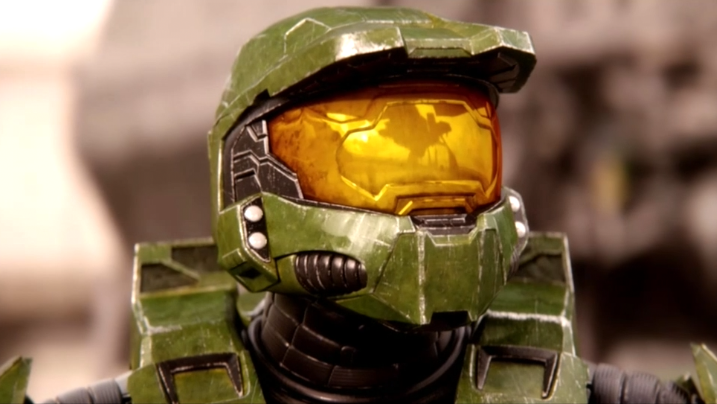 Sources tell Windows insider Brad Sams that the Master Chief Collection is coming soon to Windows 10 PCs, and Game Pass could be a big part of this rollout. "It's an open secret that Microsoft is working on The Master Chief Collection on PC, and I'm hearing that's close to release," Sams said in a recent episode of The Sams Report.
It's likely The Master Chief Collection will be delivered via Game Pass on PC in a bid to boost subscriptions across the board. Microsoft is currently developing new technology that brings native Xbox games over to Windows 10 PCs, and it should allow Game Passes' full library of Xbox and even Xbox 360 games to be played on PC. This huge rollout of Game Pass, Halo MCC, and Windows Store optimizations could come quite soon--as soon as the next few months.
But MCC won't be exclusive to Game Pass. Microsoft should also sell it on the Windows Store for maybe $30 or so.
We know PC is a big part of Microsoft's new cross-platform strategy. The company has promised to fix up the Windows Store for a while now, and Xbox exec Phil Spencer hinted at some big moves for its PC focus ahead of E3 2019.
Today Major Nelson announced the next episode of Inside Xbox will have Halo Master Chief Collection news when it debuts on March 12. It's likely we'll see a PC confirmation then, followed by a ton of details at Microsoft's E3 2019 showcase.
Game Pass is massively important for Microsoft's cross-platform Xbox-as-a-service plan. Not only does it provide recurring revenues via subscriptions, but it also sparks full game sales, engages core players and inspires microtransaction spending, and pushes users towards a wider selection of games. It's also the main avenue in which Microsoft will sell its first-party games, proving its biggest titles are now additive to the ecosystem.
Game Pass effectively gives Microsoft a way to make money from its games without actually selling them, which is massively advantageous to its core business.
Game Pass should do quite well on PC provided proper optimization, implementation, and execution is involved. We can't have any classic Windows Store annoyances from the Quantum Break PC launch days--everything needs to be in tip-top shape for Microsoft to properly monetize the PC platform.
Related Tags