Microsoft paves way for Game Pass on PC
Microsoft develops new tech that may bring Game Passes' full library to PC.

Published Thu, Feb 28 2019 10:11 AM CST
|
Updated Tue, Nov 3 2020 11:49 AM CST
Microsoft makes advancements in new technologies that could allow native Game Pass support on Windows 10 PCs.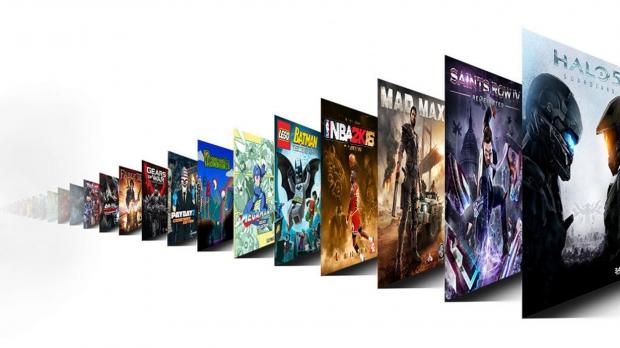 We've long reported that Xbox is no longer a console, but a service that bridges both consoles and PCs. That's exactly how Microsoft wants it. The company makes billions from its big service-first business model, with subscriptions like Game Pass, Xbox LIVE Gold, and even its Mixer broadcasting platform all contributing strongly. Game Pass in particular has done quite well, sparking full game sales and boosting Gold subscribers and engagement (even Microsoft's own games are now additive to Game Pass).
Now Microsoft is making foundational steps to bring Game Passes' full arsenal of games on PC--which was always in the cards. The company is testing native Xbox game support on PCs. Starting with a preview test build of State of Decay 2, Microsoft now delivers assets and files from the Xbox version of the game rather than the PC ported version. This has lots of far-reaching implications that could see Xbox making a big splash on PC.
Read Also: Microsoft's first-party game plan is unique
If Xbox game files and assets can now be delivered and processed by Windows 10 PCs, then Microsoft could eventually bring Game Passes' full library of Xbox One and Xbox 360 games over to PC. That means classics that've never been on PC before like Halo 3 could make the jump. But I'm curious if Microsoft will require Xbox LIVE Gold on PC if all Game Pass games cross over.
Right now Game Pass on PC is limited to Play Anywhere titles, which is mostly limited to newer games. The lineup is rather lackluster and doesn't hold a candle to the huge 100+ games offered on Xbox One.
This new delivery method should also ensure tighter synergy between Xbox and PC and arm developers with new ways to blur the line between the two platforms. Devs may have the tools, engines, and methodologies to release one version of a game across Xbox and PC without having to meddle too much with porting and scaling (especially given the Xbox One X's higher-end hardware).
This is all part of Microsoft's forward-thinking plan to leverage services, hardware, and software in a cohesive cycle of earnings. So far everything's going according to plan, and I expect to see some big PC announcements at E3 2019.
Related Tags