Microsoft vows to fix Windows Store for better PC gaming
Microsoft is ready to shore up its weak Windows 10 storefront.

Published Mon, Nov 12 2018 10:41 AM CST
|
Updated Tue, Nov 3 2020 11:50 AM CST
Microsoft's Xbox division wants to bridge farther into PC gaming, but to do so it must address the wonky Windows 10 Store to make it worthwhile.
PC gaming is Microsoft's biggest asset over Sony. The company's Xbox platform merges both console and PC gaming with a host of cross-save/compatible games, services, and content that can be played on both hardware realms. But the Windows Store is still a strange, wonky, and often frustrating place to buy, launch, and play PC games, and Microsoft is keen on fixing that so it can not only enable key UWP cross-features but also rake in more money from direct game sales.
At the recent XO18 event in Mexico, Xbox exec Phil Spencer outright said he plans to fix the store and make it a place where PC gamers want to actually buy and play games. "I think we've got a ton of work to do on Windows, and Windows is something I'm very committed to," Spencer said at the event.
"I've heard the feedback about our Store. I'm going to take a bigger leadership role on what's going on with the Windows Store and make it really tailored to the gamers that we know want to see the best from what we have to offer. It's going to be a fun journey."
It's true the Windows Store has made big changes and enabled fundamental PC gaming features--FreeSync/adaptive sync support, various options and tweaks to optimize specific hardware-intensive games, etc--but the platform still needs work. As more and more games come to Game Pass and support cross-platform play we should see Microsoft double down on PC gaming to ensure the other half of Xbox is a stable and potentially lucrative branch for continued engagement.
While Microsoft makes far and away most of its money from non-gaming services, Xbox is still an important and long-running facet to its business, so it's important the segment is firing on all cylinders.
Gaming is good business for Microsoft, too; it made $2.7 billion in Q1'19 from gaming, and according to analyst firm SuperData, the popular Game Pass subscription pulled in $40.95 million in three months.
Since subscriptions like Game Pass spark full game sales it's also imperative Microsoft make the Windows Store a place where gamers actually want to spend money (and their time).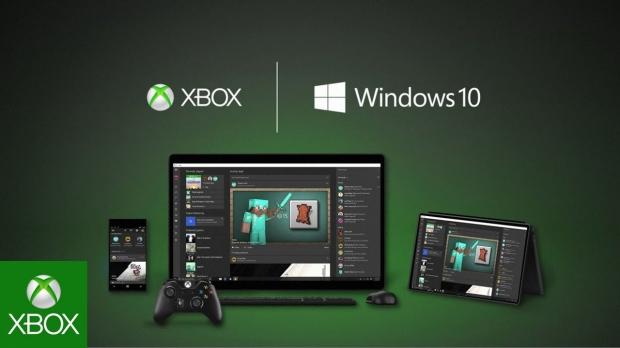 Related Tags