Cyberpunk 2077 dev likely working on new Blizzard IP
Blizzard gets some top talent from CD Projekt RED to help fortify its slate of games, possibly a new IP or two.
Published
3 minutes & 52 seconds read time
An ex Cyberpunk 2077 creative director could have a hand in shaping Blizzard's new IPs.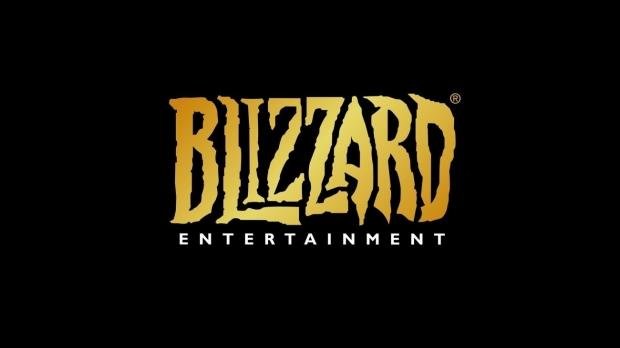 Sebastian Stepien has jumped from Cyberpunk 2077 over to Blizzard, according to his updated LinkedIn profile, and it's very likely he's working on the studio's big new pipeline of games. Stepien was with CD Projekt RED for 12 years and commanded positions like creative director and head writer for games like The Witcher 3.
This shift is actually pretty exciting news given Blizzard's new slate of upcoming games. Stepien resumed his creative director role and is probably working on a nebulous new project in Blizzard's incubation department. The publisher is currently developing a plethora of new titles including fresh IP and sequels to big-name franchises like Diablo. While nothing's been announced so far, Blizzard executives have consistently said the pipeline is the biggest it's ever been in company history.
In fact, I recently said Blizzard's new games may have been a big reason Activision was comfortable in handing off the Destiny IP to Bungie. Blizzard's new pipeline may have given Activision a lot of confidence to relinquish Destiny so it can bank harder on its partner's wholly-owned IPs.
Here are a few games Blizzard may be working on as well as other games that we know are in dev:
Diablo IV

Overwatch 2 (possible)

More mobile game adaptations outside of Diablo Immortal (possible)

New mystery IP(s)
Also here's what Blizzard's top executives have said about the studio's new games.
Back in 2017 ex-Blizzard president Mike Morhaime said its new IP pipeline was the brightest it's ever been:
"We're also really excited about the future. In addition to supporting all of our live games we're committed to incubating new initiatives. We're also thinking about different platforms, especially globally."

"In terms of new IP, our pipeline is in a better position than ever before in our history.

"Last year Allen Adham, who co-founded Blizzard with me and Frank Pearce, returned to the company to take on the task of coordinating our efforts in this regard. This includes some great ideas that we had already started to explore. So we now have multiple dedicated incubation teams that are being led by some of our most experienced game designers at Blizzard."
Fast-forwarding to 2018, current Blizzard president J. Allen Brack echoed these statements, albeit saying that existing franchises will be a core focus.
"Right now, we have the strongest multiyear pipeline we've ever had, which is a huge opportunity, and delivering against that pipeline is our number one priority," Brack said in Activision's Calendar Year Q3'18 earnings call.

"We're going to continue to invest in content in our existing franchises, and there's work to do to improve in some areas to better serve our communities and to create more content for all of our fans. That's our number one focus. And we'll continue to invest in the reach of the different franchises that we have to acquire more players globally across all platforms, including PC, console, and mobile.

"I think Blizzard's focus is always going to be on delivering quality game play first. And we have a strong culture of values, and we want to create more content and deliver more games. And we think that's going to lead to more players, more engagement, and it's going to lead to great business results."
Now in 2019 Blizzard co-founder Allen Adham, who returned to the studio in 2016 to lead its incubation teams, re-iterates the big pipeline of games.
"Today we have five public facing teams. But we have more new games in development at Blizzard today than we've ever had in our history," Adham said in a recent interview with IGN.

"You can see now, many years later, we can take our many experienced game developers and use them to seed multiple new teams at the same time. I think we're heading into a very bright future.

"I'm pretty proud of how many new teams we've started and how many new ideas we've been able to build those teams around."
We should see Blizzard continue snapping up key talent to help build its new games. We should also note Stepien's departure could mean Cyberpunk 2077 is farther along than we thought and may release in 2019 or in 2020 to coincide with next-gen consoles. CD Projekt RED currently plans to ship Cyberpunk 2077 before 2021.
Related Tags