Destiny hand-off may hint at confidence in new Blizzard IP
Activision's hand-off of Destiny IP to Bungie may indicate strong confidence in Blizzard's new IP pipeline.
Published
4 minute read time
The Bungie-Activision split had me thinking about the future of both companies, namely Activision. With Bungie out of the picture, Activision's new core IP focus rests more heavily on Blizzard. Combined with what we know about Blizzard's new IP pipeline, it's possible the strength of these new games made Activision more comfortable with handing Destiny off to Bungie.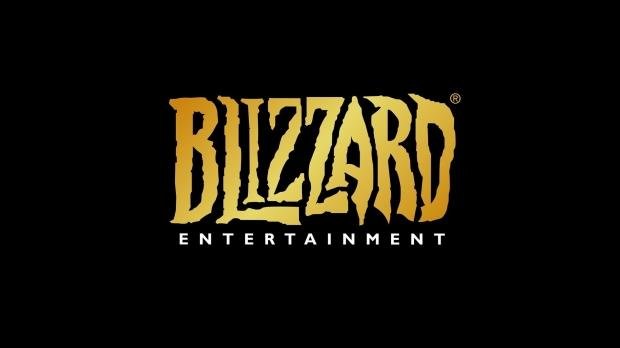 Publishers typically like funding and releasing games made by wholly-owned devs. Franchises like Call of Duty, Assassin's Creed, and Grand Theft Auto all get special treatment from their respective owners for good reason: pubs get to directly control every aspect of development, and more importantly, live service models. Knowing this, Activision's recent decision to give Bungie complete control of Destiny makes sense. Bungie was (and remains) independent even today, and can now go on its own way and possibly morph into a developer-publisher itself. But there might be more to Activision's decision that meets the eye, and it could have to do with what its partners at Blizzard are working on.
Destiny may have made Activision more reticent on taking new gambles on third-party projects, namely new IPs. We may see the publisher double-down on more "safe bets" in this respect, and any new IPs may be made by first-party studios. With Bungie gone this responsibility could rest strongly on Blizzard's shoulders.
So what's Blizzard working on?
We know that Blizzard's pipeline is quite robust. The company, who relied only on digital service earnings for an entire year, is making multiple new games including fresh IPs to off-set its previously exclusive live focus. Diablo 4 is in the works alongside other mainline games, possibly a sequel to Overwatch. Blizzard also has fresh series on the way too.
Back in 2017 ex-Blizzard president Mike Morhaime said its new IP pipeline was the brightest it's ever been.
"We're also really excited about the future. In addition to supporting all of our live games we're committed to incubating new initiatives. We're also thinking about different platforms, especially globally."

"In terms of new IP, our pipeline is in a better position than ever before in our history.

"Last year Allen Adham, who co-founded Blizzard with me and Frank Pearce, returned to the company to take on the task of coordinating our efforts in this regard. This includes some great ideas that we had already started to explore. So we now have multiple dedicated incubation teams that are being led by some of our most experienced game designers at Blizzard."
Fast-forwarding to 2018, current Blizzard president J. Allen Brack echoed these statements, albeit saying that existing franchises will be a core focus.
Remember there's been lots of internal shake-ups at Activision-Blizzard since then. Specific branches at Blizzard have been squeezed for funding and these games may have shifted while in development. Heroes of the Storm was hit with a slowdown and had its e-sports tournaments cancelled, signalling some changes at the franchise-level.
Brack also said that mobile games will be a focus this time, aligning with our pre-Diablo Immortal reports.
"Right now, we have the strongest multiyear pipeline we've ever had, which is a huge opportunity, and delivering against that pipeline is our number one priority," Brack said in Activision's Calendar Year Q3'18 earnings call.

"We're going to continue to invest in content in our existing franchises, and there's work to do to improve in some areas to better serve our communities and to create more content for all of our fans. That's our number one focus. And we'll continue to invest in the reach of the different franchises that we have to acquire more players globally across all platforms, including PC, console, and mobile.

"I think Blizzard's focus is always going to be on delivering quality game play first. And we have a strong culture of values, and we want to create more content and deliver more games. And we think that's going to lead to more players, more engagement, and it's going to lead to great business results."
New games also means new opportunities for monetization. Like Activision, Blizzard makes billions from microtransactions, subscriptions, DLC and expansions every year. All of its games will have live service hooks in some form, including lootboxes or cosmetic mTX, and its new slate of titles won't be exempt from this business strategy.
Whether or not Blizzard's new IPs or new franchise installments are in part responsible for Activision's hand-off remains to be seen, but I'm pretty sure it helped buffer and mitigate any potential risk with the Destiny relinquishment.
Ultimately I think Activision's visibility into Blizzard's pipeline gave it a lot more confidence to give out a potential billion-dollar franchise (or what was once seen as one), and we can't wait to see what the games-maker is cooking up next.
Hopefully it's not a bunch of mobile games.
Related Tags