Division 2: uncapped FPS on PC, spec requirements revealed
Ubisoft has multiple PC spec profiles for The Division 2, including 1080p 60FPS, 1440 60FPS, and 4K 60FPS.

Published Wed, Jan 9 2019 4:53 PM CST
|
Updated Tue, Nov 3 2020 11:49 AM CST
Ubisoft Massive has tailor-made The Division 2 for PC, tweaking various performance settings and adding platform features that enthusiasts expect to see.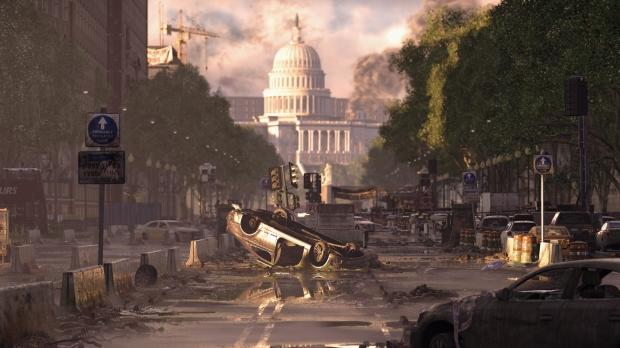 The Division 2 has been optimized for PC on many levels and will leverage the might of an entire spectrum of GPUs to hit perf from 1080p 30FPS to smooth 4K 60FPS. The devs confirm that the shooter will have uncapped frame rates and resolution on PC, as well as full HUD customization, native widescreen support with built-in HDR settings, and adaptive sync for gamers with G-Sync and FreeSync monitors.
Ubi outlines four different spec profiles for the low and high-end of the spectrum. To play The Division 2 at 1080p 30FPS you can skirt by with an AMD Radeon R9 270 with 2GB VRAM, 8GB of RAM, and an AMD FX-6350 CPU. To hit 1440p at 60FPS you'll need heftier components including an AMD Ryzen 7 1700 (or an Intel i7-6700K), an AMD RX Vega 56 or NVIDIA GeForce GTX 1070 with 8GB of VRAM, and 16GB of system RAM.
PC gamers will only have two options to play The Division 2 digitally: either on uPlay or the newly launched Epic Store. The game will skip Steam, Ubi announced today, setting off a new partnership where more Ubisoft-published titles will jump to the Epic Store instead of Steam.
Check below for full PC specifications for The Division 2:
Minimum - 1080p 30 FPS
OS: Windows 7 | 8 | 10
CPU: AMD FX-6350 | Intel Core I5-2500K
RAM: 8 GB
GPU: AMD Radeon R9 270 | NVIDIA GeForce GTX 670
VRAM: 2 GB
DIRECT X: DirectX 11 | 12
Recommended - 1080p 60 FPS
OS: Windows 7 | 8 | 10
CPU: AMD Ryzen 5 1500X | Intel Core I7-4790
RAM: 8 GB
GPU: AMD RX 480 | NVIDIA GeForce GTX 970
VRAM: 4 GB
DIRECT X: DirectX 11 | 12
High - 1440p 60 FPS
OS: Windows 7 | 8 | 10
CPU: AMD Ryzen 7 1700 | Intel Core I7-6700K
RAM: 16 GB
GPU: AMD RX Vega 56 | NVIDIA GeForce GTX 1070
VRAM: 8 GB
DIRECT X: DirectX 11 | 12
Elite - 4K 60 FPS
OS: Windows 7 | 8 | 10
CPU: AMD Ryzen 7 2700X | Intel Core I9-7900X
RAM: 16 GB
GPU: AMD Radeon VII | NVIDIA GeForce RTX 2080 TI
VRAM: 11 GB
DIRECT X: DirectX 11 | 12
Related Tags