Epic Store wins big with Ubisoft partnership
Ubisoft will bring future games to the Epic Store instead of Steam, and more publishers could follow.

Published Wed, Jan 9 2019 1:29 PM CST
|
Updated Tue, Nov 3 2020 11:49 AM CST
Ubisoft will bring future games to the Epic Games store, signalling big things to come from the new PC Game Store Wars.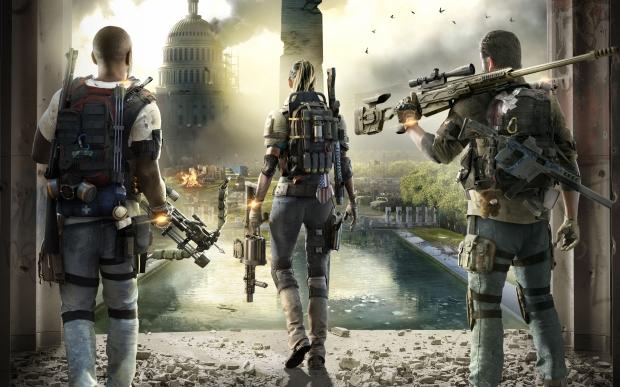 Ubisoft's and Epic Games' new partnership sees future games like The Division 2 skipping Steam and coming to the Epic Store instead. This move is purely business motivated, of course, as the Epic Store allows Ubisoft to keep 88% of all game sale earnings compared to Steam's 70-30 split. Even with its own uPlay store, Ubi typically releases its games on Steam to expand sales potential.
The Division 2 won't be the only Ubisoft game that skips Steam, however: Epic confirmed that other "select titles" will come to the Epic Store later in 2019 (maybe Far Cry: New Dawn).
But this isn't the biggest news. The most interesting tidbit is that Ubisoft is actually bringing uPlay integration into the Epic Store.
"Ubisoft and Epic will work to integrate key components of Ubisoft's Uplay and Epic's online services to provide gamers from both ecosystems with more seamless social features and interoperability," reads the Epic Games post.
Arguably this is an obvious point given Ubisoft relies heavily on live service engagement, and its uPlay service, the main avenue for this plan, bridges both consoles and PCs. So of course it'd want to bring these social features and engagement hooks onto any place where its games are sold.
But it's still a clear signal that Ubisoft is serious about this partnership, and that this isn't just a temporary experiment. The publisher appears to be digging in deep and we could see more games-makers follow suit as they chase that attractive 88-12 revenue split.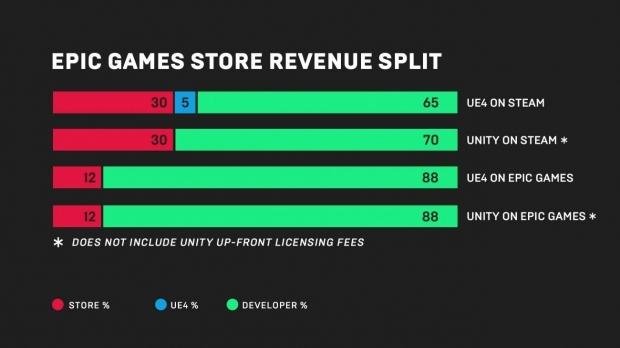 Epic Store's revenue split as compared to its major competitor Steam.
Here's what Epic and Ubisoft had to say about the union:
"As long-time fans and partners of Ubisoft, we're thrilled to bring a range of awesome Ubisoft games to the Epic Games store," said Tim Sweeney, founder and CEO of Epic. "We aim to provide the most publisher-friendly store, providing direct access to customers and an 88% revenue split, enabling game creators to further reinvest in building great games."
"We entrust Epic to deliver a smooth journey for our fans, from preordering the game and enjoying our Beta to the launch of Tom Clancy's The Division 2 on March 15," said Chris Early, Vice President of Partnerships. "Epic continues to disrupt the videogame industry, and their third party digital distribution model is the latest example, and something Ubisoft wants to support."
This development could trigger more publishers to jump from Steam over to the Epic Store, or maybe play both stores against one another. But a titan is about to wake up and disrupt things even further: Discord's own store is coming, and it offers an even more attractive 90-10 revenue split.
Related Tags