Final Fantasy VII Remake battles aren't command-based
Game director Tetsuya Nomura clarifies that FF7 Remake's combat is entirely action-based, not command-based.

Published Wed, Mar 8 2017 2:17 PM CST
|
Updated Tue, Nov 3 2020 11:56 AM CST
Last month Square Enix showed off some new screenshots for Final Fantasy VII: Remake that led some to believe the battle system would have an command mode of sorts; however, game director Tetsuya Nomura has stepped in to clear things up.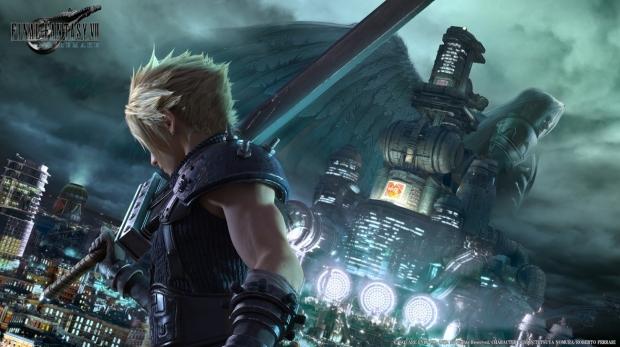 As we previously reported, Nomura affirms that Final Fantasy VII: Remake's combat will be entirely action-based--likely similar to Final Fantasy Type-O and Final Fantasy XV--and not follow the same turn-based mechanics of the immortal RPG classic.
The confusion started when a screenshot showed Cloud ducking behind cover which led some gamers to believe certain instances of battle sequences would be command-based or scripted QTE-style events rather than freeform seamless action. This isn't so: Nomura confirms that things like taking cover will be optional, and only be available in certain environments.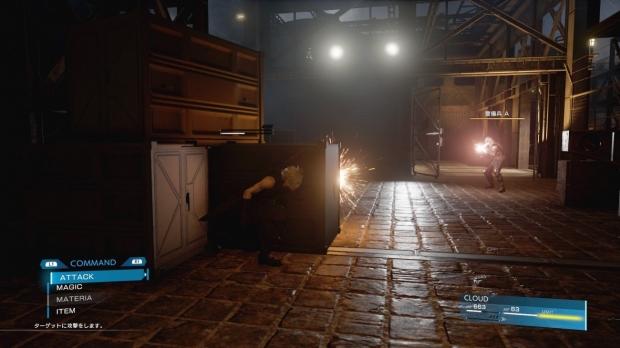 "Because there was an imperfection in the interpretation of an interview we did at the site [of MAGIC 2017], I will explain here. Battles are not command-based, they're action-based. Regarding cover actions, there are places where they can be done on the map, but they are not required. Because it's seamless, I showed that there can be actions in response to various scenes," Nomura said in a recent interview with Weekly Famitsu (via Gematsu).
The new screenshots also showed an ATB Gauge that will be used in the real-time action combat. Remember that the Final Fantasy VII: Remake won't use the original's Active Time Battle system, so the ATB Gauge will be used differently. We think it will be used as a unique combo finisher attack for each character.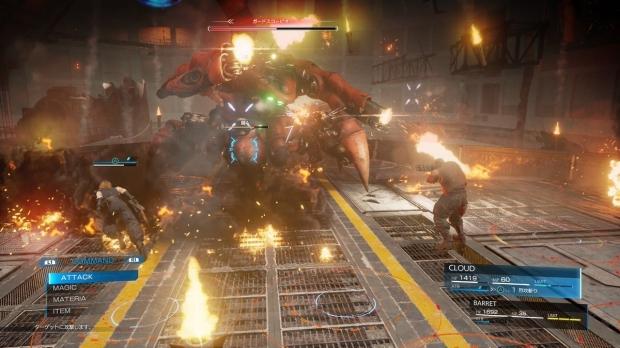 The dev goes on to say that Final Fantasy VII: Remake's first boss battle with the Guard Scorpion will be rather flashy and chaotic--and we guessed as much from the awesome screenshot.
"The Guard Scorpion battle has map destruction and a great number of attacks that weren't in the original, so it has become a significantly flashy battle. If you look closely, I think that you can see that there are a number of missiles are coming down."
No one knows when Final Fantasy VII: Remake's first chapter will ship, not even Nomura.
"We're steadily progressing on production. While we are making them, I apologize that the wait will be be a bit longer for Kingdom Hearts III and Final Fantasy VII Remake. I am very sorry, but to that degree I will make a game that will meet your expectations," Nomura said in a recent issue of Japanese games magazine Famitsu.
"Last year, I didn't put out much information on either title, but this year I want to show our progress at an event somewhere. The release of the titles themselves have still have a way to go. But there are many titles releasing this year, if you can wait for any 'surprises.'"
The remake will be split into three different chapters of about 30 hours apiece, totalling a 90-hour multi-volume chronicle.
Interestingly enough, it appears the Remake could span multiple generations of consoles, and if it does, the devs want to leverage the full power of the then-current system. This means the Remake may not be entirely consistent in terms of performance, graphics, and even vision, which could breed a new kind of game release altogether.
Related Tags