Optimizing Final Fantasy XV for consoles was very tough
Scaling down Final Fantasy XV's robust mechanics, physics system, and powerful Luminous Engine to run on consoles was immensely challenging work.

Published Tue, Oct 10 2017 12:15 PM CDT
|
Updated Tue, Nov 3 2020 11:53 AM CST
Square Enix had a tough time scaling down the raw power of Final Fantasy XV's Luminous Engine to run on outdated console hardware.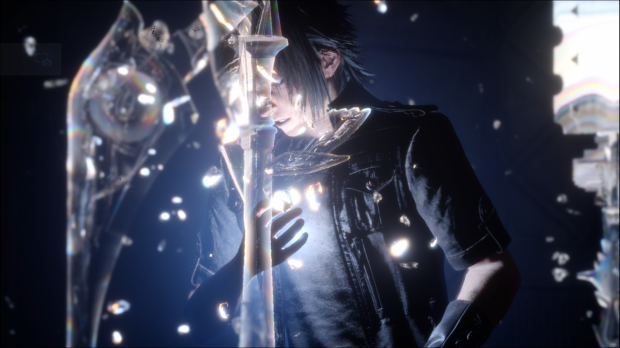 It should be no surprise that consoles aren't very potent--Microsoft's new Xbox One X notwithstanding--and typically require significant optimization scaling to ensure a new demanding game can run on them. Some games like Final Fantasy XV are even built on a powerful next-gen iteration of a studio's proprietary game engine that's literally too powerful to run on PS4 and Xbox One hardware, and devs have to put tons of effort into downscaling the game to even hit 1080p 30FPS. According to Final Fantasy XV's game director Hajime Tabata, the core dev team at Square Enix had a tremendously difficult time getting the action RPG running on PS4, PS4 Pro, Xbox One and Xbox One S hardware.
Final Fantasy XV is a fine example of a developer's worst nightmare. From a technical standpoint, the game is a marvel: the action RPG mechanics are interspersed dynamically with the hugely detailed open world, allowing combat to seamlessly break out at any given point at a solid frame rate. The visuals are pristine, and the volumetric lighting, fog, shadows and a myriad of other effects add a deep layer of immersion to the experience. But make no mistake: Final Fantasy XV was built to run on higher-end machines and flex the raw power of today's most demanding hardware...but to get the game to the mainstream console audience, Square Enix had to dramatically condense this experience and ensure the game didn't fall apart while running on older hardware.
Game director Hajima Tabata recently discussed how difficult it was getting Final Fantasy XV to run on console hardware. "The console version, which required reconstruction from the very start for both the game itself and the engine, was more than 100 times more difficult," Tabata-san said in a recent interview with MCV.
Back in August 2016, months before the game's official release, we reported that Final Fantasy XV was barley hitting 30FPS on consoles. Even when using dynamic resolution scaling to hit FPS targets at the sake of resolution, Square Enix was having trouble. And the devs had already delayed the game yet again for a final release date three months later in November. When the game launched in November, I felt right away the game was held back on consoles. The experience was impressive, and the visuals and combat were stellar, but I still felt there was so much more potential for the game to shine.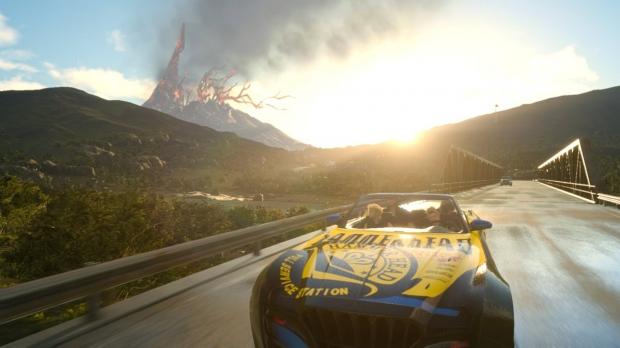 Now Tabata-san's team is aiming to unleash the full, unfettered power of Final Fantasy XV's Luminous Engine with a fully-fledged PC port.
This means no compromises: the studio is going all out this time. The Final Fantasy XV: Windows Edition will launch in 2018 with native 4K resolution (and even 8K res) support alongside mods, and the game will be optimized for NVIDIA's highest-end GeForce GTX 10 series video cards.
At the same time, however, Tabata-san wants to make the game as accessible as possible for PC gamers too. Enthusiasts won't get all the fun.
This means the team is working to ensure Final Fantasy XV will support lower-end hardware so that no one is left out. Our previous reports that FFXV on PC had outrageously demanding recommended specs of an NVIDIA GeForce GTX 1080 Ti were erroneous, and the devs are doubling-down on supporting a wide spectrum of graphics cards. And it also helps that scaling on PC is much, much easier than on consoles.
"Our aim is to make players want to play the PC version, even if they know about the console version. Moreover, by pursuing the PC version, it led us to improving our own development skills. By collaborating with NVIDIA, we weren't just able to make a PC version of the game; we were able to challenge ourselves in ensuring that we had the latest technological graphics," Tabata-san said in the interview.
"We saw this as an advantage for both the development team and the player. Players will expect the game to have evolved because we are providing a higher quality depiction than the current consoles out there. If we are able to meet such demands, then it gives meaning to doing this in the first place."
I for one can't wait to see what kinds of improvements Square Enix is able to achieve with FFXV on PC, and I'm excited to experience the true scope and unshackled raw performance that PC gaming offers. But the again...maybe Square Enix should hold off on making such insanely demanding next-gen engines until there's a console powerful enough to support them.
Related Tags