Fortnite 5.10 update includes jetpacks, guided missiles
Fortnite receives guided missiles in battle royale, jetpacks, and so much more in the v5.10 update.

Published Wed, Aug 1 2018 10:41 PM CDT
|
Updated Tue, Nov 3 2020 11:51 AM CST
Fortnite has received another update that includes some more goodies to keep players entertained, with Fortnite 5.10 content update including Guided Missles once again, a new jetpack, and the new Fly Explosives Limited Time Mode.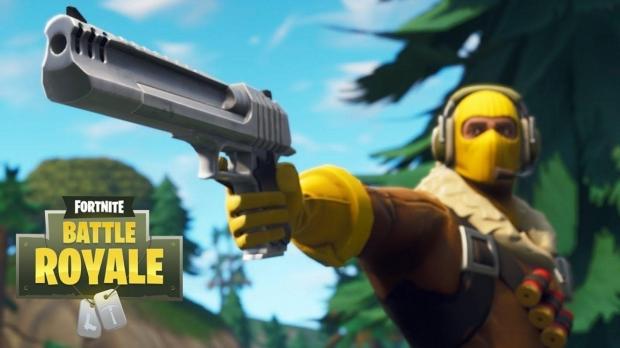 There's a bunch more included in the update, with a new Spyglass Sniper Rifle added into the original Save the World version of Fortnite, you know, the version of Fortnite that isn't battle royale. Epic has tweaked Fortnite plenty with the new update, with some major editions in not just the battle royale version of the game, but the Save the World, Fly Explosives and Playground modes.
Fortnite has influenced EA into opening up their flagship franchises with cross-play options, while Samsung is reporting going to offer Fortnite as a 30-day exclusive to their impending Galaxy Note 9 smartphone. Fortnite is making $2 million per day on mobile, right after it celebrated its first birthday with developer Epic Games announcing Fortnite has made over $1.2 billion since its release, with an astounding 125 million players loving the game so far.
Major Additions
Guided Missile (Battle Royale)
The Guided Missile returns from the Vault! Scan the battlefield from above, weave through obstacles, and rocket ride teammates into the action.
Fly Explosives (Battle Royale)
BOOM! The new Fly Explosives Limited Time Mode is here and it's a blast for the whole squad. Use Jetpacks to fly above your foes and rain down in this explosives only game mode.
Spyglass Sniper Rifle (Save the World)
Husks don't stand a chance against this newest addition to the Flintlock Weapon set. This powerful single shot sniper packs a punch, so hold on tight as you take aim and fire.
Fortnite Battle Royale
Limited Time Mode: Fly Explosives
Summary
This mode combines the explosive fun of the High Explosives LTM and the vaulted Limited Time Item Jetpack. Take to the skies and blast everyone else back to the lobby!
Mode Details:
Only Explosive Weapons can be found in this mode.

Floor Loot spawners will occasionally spawn Jetpacks.

Fly Explosives Jetpacks have increased fuel regen rate & decreased burn rate compared to Default Jetpacks, to keep pilots in the sky a bit longer.

Between-storm wait times have been reduced due to players needing less time to find adequate loot (avg. match length should be lower than 20m).

Rocket Ammunition capped at 120.

Profile Stats (K/D & Wins) are tracked in this mode.
Limited Time Mode: Playground
What's New?
The Vaulted Jetpack has been enabled for the duration of the Fly Explosives LTM.

Guided Missile has been enabled.

Consumable Healing Item spawn rates have been normalized by lowering Chug Jug & shield spawn rates.

Bandages have been removed. This is to raise the chance of spawning healing items that get players to full health & shields.
Weapons + Items
Guided Missile returns!
Available in Epic and Legendary variants.

Fuse duration reduced from 18 to 15 seconds.

Movement Speed decreased from 1100 to 1000.

Reload time increased to 2.4/2.2.

Reduced player damage from 105/110 down to 74/77 damage.

Reduced structure damage down from 1100 to 400.

Explosions now damage structures with no regard for Line of Sight.

Guided Missile can also be controlled via keyboard using the default movement inputs.
Bug Fixes
The issues with Slurp Juice have been fixed and it can once again be looted in-game.
Save the World
Weapons + Items
Spyglass Sniper Rifle added to the Weekly Store
An accurate, high-powered, scoped sniper rifle with a single round per magazine that kicks like a mule.

Available Wednesday, August 1 at 8:00 PM ET until Wednesday, August 8 at 8:00 PM ET.
Related Tags