Marvel's Spider-Man title could have 60+ suits/more villains
The Comic-Con 2018 Spider-Man panel revealed that there is not only many more villains to be showcased but also more suits as well.
Published Jul 24, 2018 3:00 AM CDT
|
Updated Tue, Nov 3 2020 11:51 AM CST
2 minutes & 28 seconds read time
Comic-Con 2018 - During this years Comic-Con 2018 at San Diego, Insomniac Games and Marvel's Spider-Man was a big talking point. So big, that a panel was held with the developers and publishers of the title revealing more details about the future release.
The panel consisted of Creative Director Bryan Intihar, Art Director Jacinda Chew, Game Director Ryan Smith and Marvel Games boss Bill Rosemann. Throughout the panel, Intihar revealed that there is still many more villains to be showcased to players, at the moment we have only seen Mister Negative, Kingpin, Electro, Shocker, Scorpion, Rhino, and Vulture. Tombstone has also been teased, as well as the voice actor for Rhino said that Dr. Otto Octavius will also be included but neither of these have been officially confirmed.
Jacinda Chew, the Art Director for Insomniac Games spoke about how the developers go about designing a villain. She discusses the thought process of each of the choices and how some villains actually required a modernization in some forms. Here is what she had to say: "One of the first things we do when we design a villain is look at the history, of what's already been done before. So, Electro is a really great example - with Electro, he's green and he's yellow, but he's also got this giant star head. It's one of those things that's really iconic about Electro, but we needed to modernize it. [...] So, if you look at Electro, you see we kept that star mask, but now it's a scar on his face. We also kept the green and yellow, and modernized him by giving his powers a reason for being. That's how we go about designing all the villains."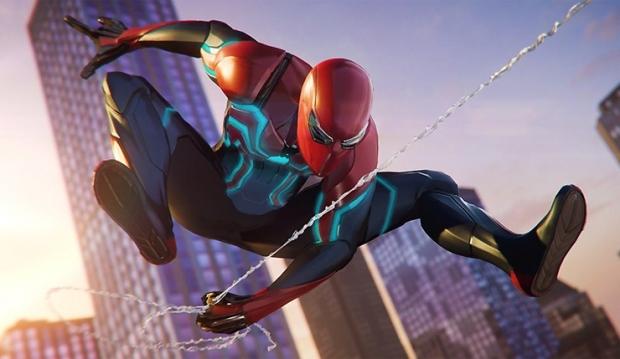 The panel also revealed that there could be 60+ more suits made available to players, Intihar did say that there is "a lot" of Spider-Man suits still sitting in a closet waiting to be unveiled. Intihar says that "At one point [...] we printed out 60 different pictures of suits and we just spread them across a table, and we started doing 'yes, yes, no, no, maybe, ect.' We tried to find a good mix between the favorites and maybe some more surprise ones."
In other news about Marvel's Spider-Man, a new story trailer was recently released so if you missed that you can catch up on it here. It was also confirmed not to long ago that the Baxter Building, the home of The Fantastic Four would not be included within the games skyline, visit that story here. Some saddening Spider-Man news that you could of missed, the original Marvel writer for the character was found dead in his apartment aged 90, check that story out here.
Related Tags